Are you passionate about cannabis?

Do you have a green thumb and an eye for detail?

If so, then THIS is the job for you!

WeedSeedsExpress (that's us!) is looking to pay 3 lucky people to grow our cannabis seeds, document the process, and demonstrate the quality of our genetics to the world.

The best thing? You don't even need any previous growing experience.

In fact, we encourage growers with no experience to apply, becuase we want someone to show just how easy our beginner seeds are to grow.
How It Works: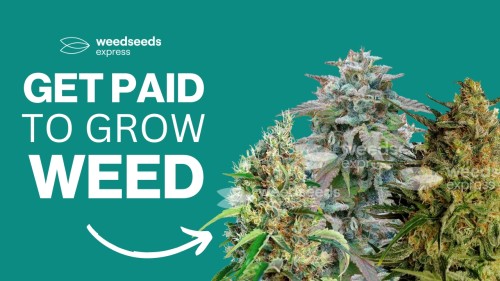 Successful applicants will receive $1,500 to grow 3 plants.

The first milestone ($500) will be paid immediately

The second milestone ($500) will be paid halfway through your grow

The third milestone ($500) will be paid once your grow is complete.
Each applicant will also be provided with our premium-quality seeds, handpicked from our best-selling Feminized Seeds and Autoflower Seeds.


Our equipment partners will also provide all the essential gear that you're missing – grow tents, LED lights, humidifiers, fans, and more – to ensure the optimal environment for your plants to thrive.


We'll also elevate your growing skills with top-notch video training from industry experts - Learn the ins and outs of cannabis cultivation, perfect your techniques, and maximize your results.


In addition to this, applicants (of course) get to keep the yield from the plants they grow - nice!


If we are happy with the grow journal that you produce, you may be asked to document additional strains in the future.
Successful applicants will be chosen and invited to take part in a Zoom interview, where we will ask a few more questions and discuss the project in more detail.

Unlucky applicants will also be entered into a competition to win a free 10-pack of seeds.
The 5 Winners will be announced on this page and emailed to the address given during the application.
Requirements:
Before applying, we have a few requirements that each applicant must meet for legal reasons.

These will also ensure that the project is a success. 
You must live in a State or Country where it is legal to grow 3 plants. No exceptions.


You must have the space to grow at least 3 plants (roughly 1 square meter)


You must have the time to dedicate to the grow. A grow can last anywhere from 4 to 8 months so you must be available during that time to take care of your plants (Sorry, no vacations)


You must have access to a decent camera to take photos and videos. A good quality camera phone is fine.


You must have reasonable writing skills, and be able to provide grow reports like this one
How To Apply:
To apply for this unique opportunity, please complete the form below by the 31st of August 2023 deadline.

If the form below does not load, then you can apply here.

For any questions, please email [email protected]


About WeedSeedsExpress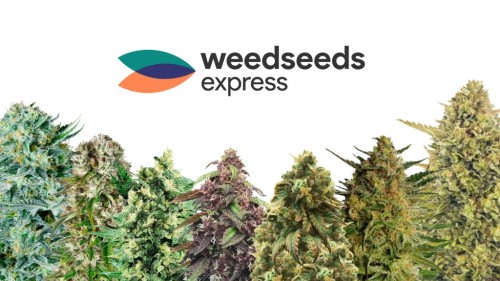 Weedseedsexpress is an online seed bank established in 2005 in Haarlem, Netherlands - a city with a rich cannabis culture and industry.

The company was founded by a group of young, passionate growers who shared a love for cannabis cultivation and who were sick of buying seeds from unreliable seed banks.

With our collective knowledge, experience, and connections in the industry, they created Weedseedsexpress to provide high-quality cannabis seeds with a customer-first approach.