5 High CBD Cannabis Strains (2023 Update)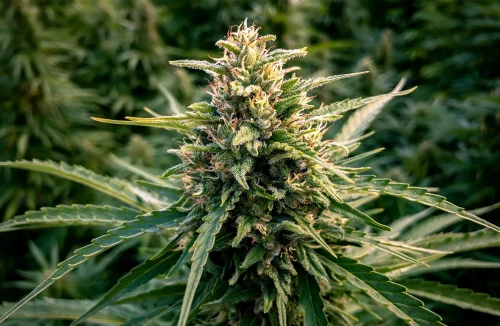 With the growing interest in the therapeutic uses of cannabis, high CBD strains are becoming increasingly popular.

CBD, or cannabidiol, is a non-psychoactive compound in cannabis that has been shown to have several potential health benefits.

Unlike THC, the main psychoactive compound in cannabis, CBD does not produce a "high" or intoxication. This makes higher CBD strains appealing to those looking for the medical benefits of cannabis without the mind-altering effects.

In this article, we'll look at 10 of the highest CBD strains that we stock here at WeedSeedsExpress
1. CBD White Widow - 16% CBD
CBD White Widow is a hybrid of the South Indian Indica and Brazilian Sativa Landrace. The strain has an amazing 16% concentration in its cannabidiol (CBD) oil, which makes it perfect for those who want to relax but not be couch-locked! She also stimulates creativity with about 5% THC.
She certainly deserves her spot as she remains one of the greatest strains ever since she earned legendary status in the 90s. This combination will give you euphoria while stimulating your mental capabilities, so conversation flows easily throughout use - what more could you ask for?
2. Harlequin - 15% CBD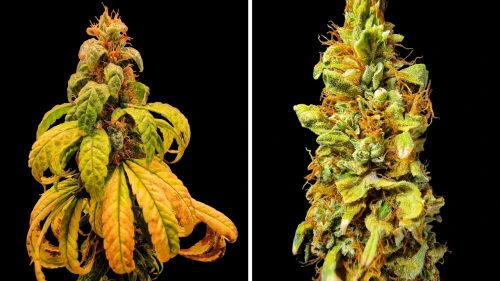 Don't let the jester's name fool you, Harlequin is like a celebrity in the medical and recreational cannabis industry, and for a good reason. She has massive medical utility at 15% CBD and only 6% THC. Dispensaries and pharmacies in the US, Canada, and the UK offer a nearly endless array of Harlequin derivative products.
Her effects as a therapeutic strain are boundless. For one, she's excellent at dealing with unsavory feelings or thoughts. She's also very efficient at helping to fight addiction and any habits that could imperil your health. But her awesomeness doesn't end with her effects—she's also an excellent cultivar.
3. Pennywise - 15% CBD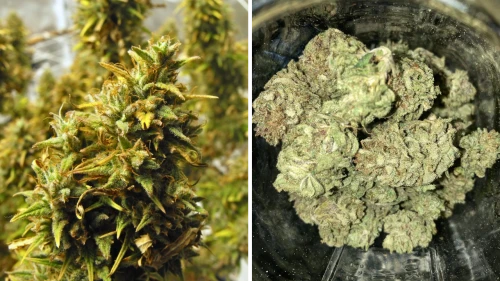 With a 15% CBD to THC ratio, Pennywise is the lady for you if you're searching for the balance of CBD and THC.
This is the ideal high CBD strain to both relax and blow your mind. Most people report feeling focused and joyful, thanks to Pennywise.
This hybrid strain is the daughter of Harlequin (mentioned earlier in this list) and Jack the Ripper. And she leans mostly towards Indica, with only 20% Sativa within her hybrid composition. 
4. CBD Kush - 8% CBD
CBD Kush is what you get when the Dutch Passion and CBD crew pool their efforts together to breed a strain that's equal to CBD and THC. This strain is a cross between Kandy Kush and an unnamed CBD-rich strain (the mystery boosts her appeal). The result is a well-balanced strain with THC and CBD levels of 8%.
In any case, CBD Kush balances the relaxing properties of CBD with the psychoactive properties of THC to produce a sublime high experience. The high creeps in subtly. Additionally, she has many medical benefits such as anti-inflammatory action and relief from chronic pains.
5. CBD Critical Mass - 7%CBD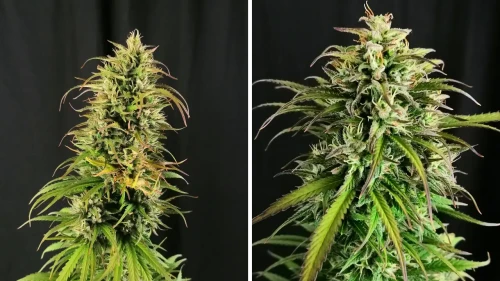 You've heard about the renowned Indica-dominant Critical Mass strain. But there is a milder version that's high in CBD and thus, less intoxicating—and also smells like citrus and pine.
The CBD content per plant is 7% (equal to her THC levels). While that may seem relatively low, these balanced levels make her ideal for light medical and recreational use. She's the go-to strain if you're targeting those moments you're looking to ease a little tension.
Need More High CBD Strains?
We hope you managed to find the perfect high CBD strain from our list.

If you need more options, make sure to check out our full range of high CBD seeds

If you have any questions about CBD, please reach out to us at [email protected] - we'd be happy to help