5 Best White Weed Strains (2023 UPDATE)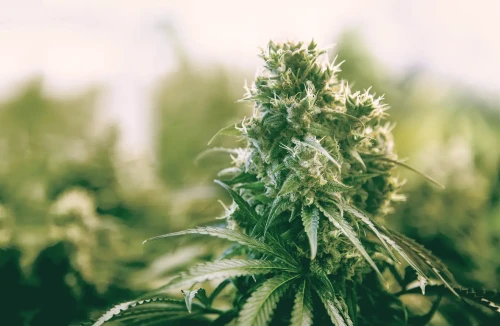 We absolutely LOVE white weed here at WeedSeedsExpress.

Renowned for their copious amounts of resin, the White family of cannabis strains have earned their notoriety not just because they leave you sticky-handed, but also for their premium quality and formidable potency.
Given the illustrious reputation of this cannabis dynasty, it's only appropriate to compile a comprehensive list of the best white strains in the world.
1. White Widow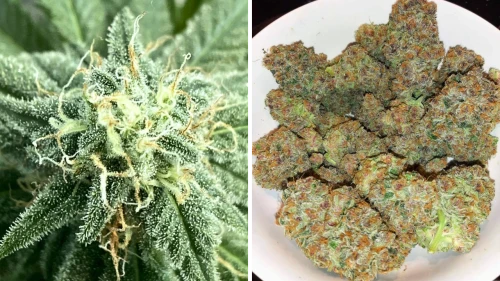 A stalwart of Dutch coffee shops and a trendsetter back in the 90s, White Widow swiftly built a brand and reputation for herself. Her fame was born not just from the characteristic frosty layer of trichomes that gave her the name, but also from her singular taste. In no time at all, this balanced hybrid strain became an indispensable part of Amsterdam's cannabis scene, beloved by and sought after by many coffeeshop customers.
White Widow entices with her eclectic blend of flavors, a harmonious fusion of chemical nuances, zesty lemon-lime, and aromatic incense. Her smoke is richly dense, yet balanced with the refreshing lightness of her Sativa origins. This is a strain that leaves a signature scent in your throat without any harshness.
As for her effects, they're swift and potent, enough to catch you off-guard. The experience begins with a high that ushers in an irresistible smile, which gradually evolves into a soothing stone that makes its presence known without haste. Her euphoric touch plunges you into a dreamy realm where your mind flies through the clouds, yet your feet are firmly planted on the ground.
All in all, White Widow offers a fine balance between Indica and Sativa traits that's sure to bring a touch of joy to both cannabis enthusiasts and growers.
2. White Russian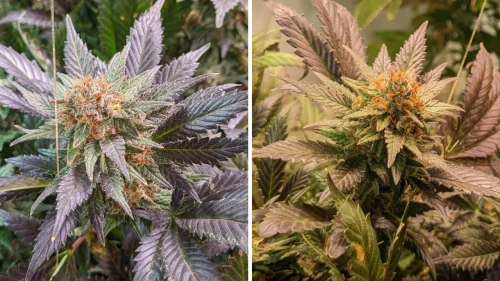 Born from the marriage of two iconic strains, White Widow and AK-47, White Russian is an Indica-dominant hybrid that has made a name for itself in the cannabis world. Crowned 'Best Overall' at the 1996 Cannabis Cup, she was once deemed the world's most potent strain, boasting an impressive THC content of 22%. Notably stable for an F1 hybrid, White Russian's fragrance is hard to miss, exuding a rich bouquet of sweet fruit, zesty lemon, and classic skunk even in her vegetative stage.
On the palate, she's a delightful blend of citrusy zest complemented by a hint of spice. The distinct fruity undertones seamlessly intertwine with a potent hashish flavor. Despite her Indica dominance, White Russian delivers a surprisingly cerebral high, masterfully balanced yet undeniably powerful. Her physical relaxation can be so profound that you might find yourself succumbing to a tranquil couch-lock.
3. Critical White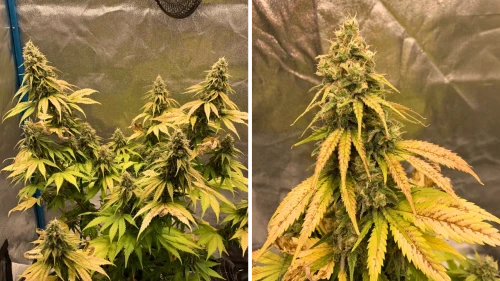 Critical White is a dynamo of a strain, embodying a blend of vigor, resilience, simplicity, speedy flowering, and exceptional yields. This indica-dominant hybrid strain is an absolute delight for any cultivator.
A whiff of Critical White's buds unfolds into an intoxicatingly sweet fragrance, nuanced with hints of fresh lemon and candy. As for her flavor, it echoes her scent, a delightful fusion of sweetness, citrus, and confectionery notes. When it comes to effects, her balanced blend of Sativa and Indica traits is sure to charm every cannabis enthusiast.
4. Snow White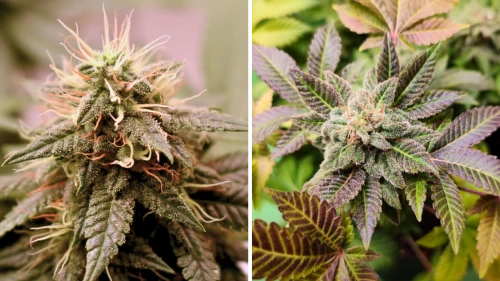 The rising popularity of Snow White feminized seeds isn't surprising, considering their robust Indica dominance and close ties to the prolific "White Widow." These attributes promise a bountiful harvest characterized by thick, succulent buds. A veritable showstopper, Snow White embodies classic Indica traits and stands as an advanced variation of the celebrated "white strain."
When it comes to taste, Snow White is reminiscent of sweet, fresh fruit with a hint of cotton candy. It's safe to say that your encounter with this strain is likely to have a fairytale ending, one of lasting happiness and contentment.
5. Amnesia Haze x White Widow
Amnesia Haze x White Widow feminized seeds are the progeny of two legendary Dutch cannabis strains, resulting in a hybrid plant that's easy to grow and boasts a rather sweet flavor. Once cultivated, this plant forms a tapestry of trichomes atop dense buds, encapsulating the finest attributes of her parents.
Taking a puff of Amnesia Haze x White Widow sends you on a cerebral journey. This sativa-dominant hybrid strain provides relief from mental distress, imparting a euphoric yet relaxing atmosphere, keeping you engaged and sociable.
She boasts an exquisite flavor profile, leaning towards a sweet sativa. The taste is reminiscent of Amnesia Haze – herbal and earthy with a zesty lemon tang and a whisper of pine. If you're a grower up for a rewarding challenge, these seeds won't disappoint. So, ready to sow the magic?
Choose your favorite White weed strain
We trust these insights will guide your choice for your next white strain cultivation. If you're mulling over the idea of embarking on a growing journey, do explore our range of high-quality weed seeds for sale!
If you are a grower who is still trying to figure out what they need to do in order to successfully grow some smokable buds, you should read our Grow Guide for Beginners. In case you are already (way) past that point and are looking to get even more out of their harvest, you can consult our Advanced Grow Guide for more information on different growing techniques. For more top 5 lists, and updates on new releases you can stay informed via our blog section.