5 Highest Yielding Indoor Cannabis Strains (2023 Update)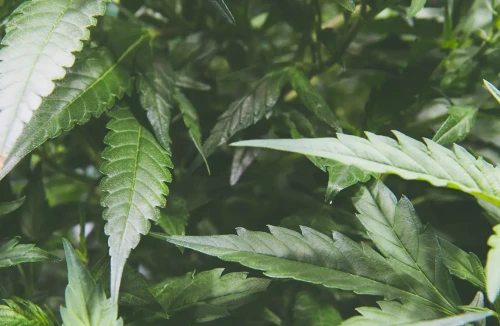 If you're anything like me, yield is one of your top priorities when growing indoors.
The good news is that breeders have responded by developing tonnes of new strains that produce huge yields when grown indoors.
In this article, we'll look at some of the highest-yielding cannabis strains to grow indoors.
If you need help with choosing or growing a high-yielding indoor cannabis strain, please email us at [email protected] - one of our experts will be glad to help.
1. Big Bud - up to 600 gr/m2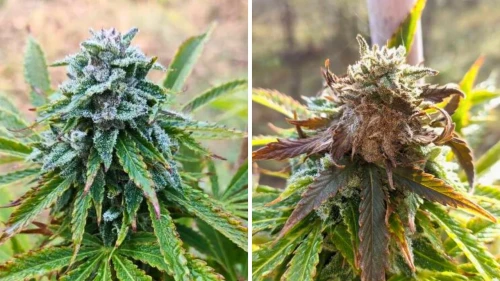 Big Bud lives up to its name, producing huge indoor yields of up to 600 grams per square meter. This vigorous, 80% Indica grows around 150cm indoors. 
Her heavy, monster buds can bend or snap branches, so support like Scrog is recommended.
This strain produces deeply relaxing physical effects and an uplifting, euphoric high. Big Bud offers a soothing experience without couch-lock, making it great for daytime use when you want to stay functional and creative.
Big Bud's buds have an earthy aroma and spicy flavor. Perfect for indoor growers seeking massive yields and a balanced, mellow high.
Choose our Big Bud Auto for faster finish times coupled with enhanced stealth.
2. Pure Power Plant - up to 600 gr/m2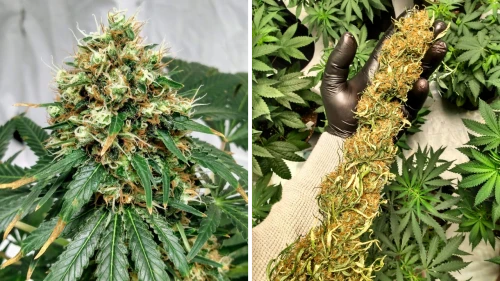 If we're talking about a Sativa-dominant strain that can produce big yields when grown indoors, then Pure Power Plant has got to be on the list. For a Sativa dominant strain, Pure Power Plant is very easy to grow.
She grows evenly and wonderfully consistent in height. Just as you would expect from a Sativa, grown indoors under ideal conditions, the plant will reach about 1.5 meters in height and will yield up to 600 grams per m2.
Pure Power Plant's Sativa dominance produces sweet and uplifting highs that the user will surely notice.
Euphoric feelings are evident, and it is certainly possible to experience a personal epiphany where the amazingly delicious aromas and flavors complete the experience.
3. Super Silver Haze - up to 600 gr/m2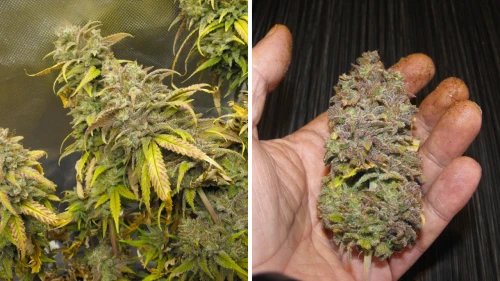 With her ultra-fast growth, abundant resin-covered buds, and stunning appearance, Super Silver Haze is truly an unforgettable presence.
When grown indoors, Super Silver Haze has a flowering time of 70 to 77 days and a maximum yield of 500 to 600 grams per m2. We can already hear you thinking: those are some heavy yields!
The big yields are not the only thing that will surprise you. Her taste is also simply surprising. Super Silver Haze is really not a Sativa all-rounder when it comes to taste.
Her taste is sweet from the citrus but also deliciously earthy, just as you would expect from a Haze.
If quick harvests and subtle growing are your goals, our Super Silver Haze Auto fits the bill. 
4. Blue Dream - up to 650 gr/m2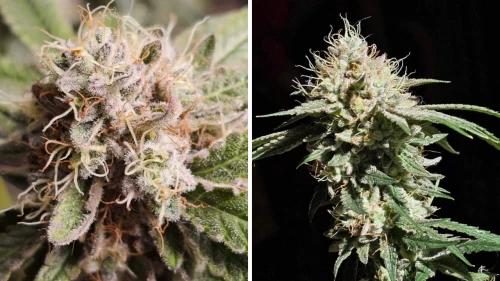 At number 4 is the legendary Blue Dream. A fantastic Sativa-dominant hybrid that originated in California.
Blue Dream is the perfect strain for the novice grower. She has a high mold resistance and flowers for about 9 to 10 weeks.
During her flowering, she develops insanely large buds that yield up to 650 grams per m2 when grown indoors. This is just one of the reasons why Blue Dream is so incredibly popular.
Her THC range is usually around 19% and induces a creative, cerebral high. She tastes sweet like berries, and her effects put your whole body in a state of ultimate relaxation.
5. Green Crack - up to 600 gr/m2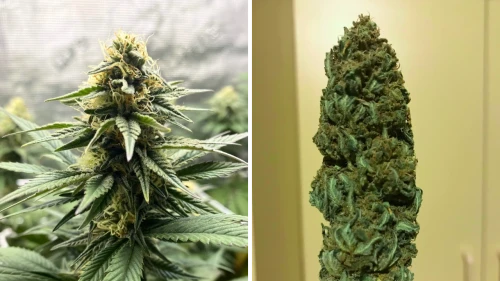 Green Crack used to be called Green Cush until hip hop legend Snoop Dogg sampled the weed and named it 'Green Crack'
Since then, the weed has been wildly popular.
It is a Sativa-dominant strain created by crossing Afghani x 1989 SSSC Skunk #1. The plant is very suitable for indoor growing and is also recommended for novice growers because it has a high resistance to mold and is very forgiving.
Indoors, the plant has a flowering time of about 7 to 9 weeks and can yield up to 600 grams per m2 under ideal conditions.
Three years ago, "Rolling Stone" described the weed as one of the best cannabis strains of the year. Green Crack is a powerful weed with an average THC level of 18% that results in an uplifting buzz that energizes the mind, body, and soul.
Green Crack is, therefore, a strain that you prefer to smoke during the day unless you want to stay awake all night, of course.
The weed has an earthy, musky aroma and tropical notes of mango and citrus and is often used to combat fatigue. However, it is also frequently used to treat depression.
Need More High Yielding Strains?
We hope you found the perfect high-yielder from this list.
For even more choices, check out our full range of high-yield cannabis seeds.
You can also check out our article on the highest-yielding strains ever, which is aimed at growers looking to maximize yields outdoors.
Happy growing!