White Widow
autoflower seeds
White Widow is a cannabis variety originally from the Netherlands, which has fans all over the world and is very popular primarily because of her pain-relieving effect.
Jump to description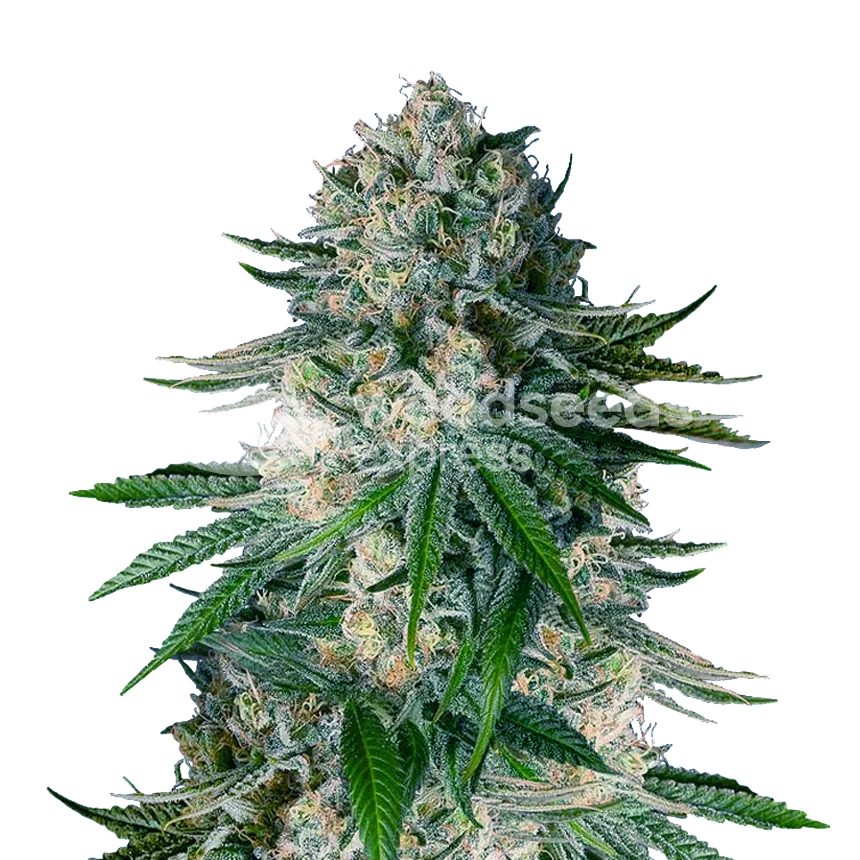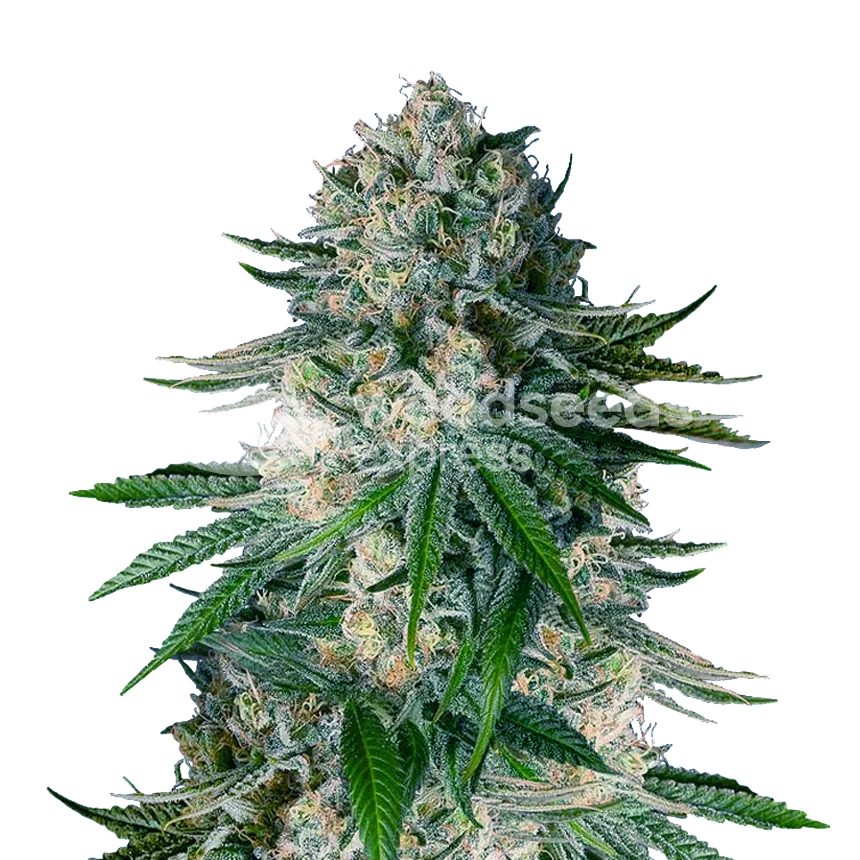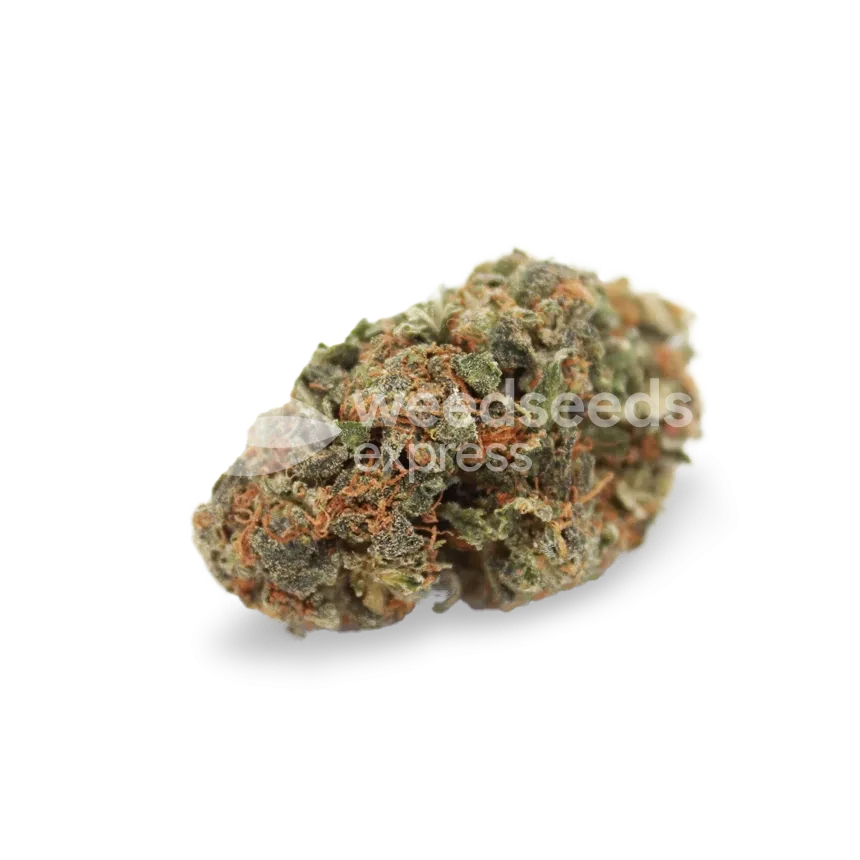 Add to Cart -
Shipping within 24 hrs
Rated 4.8/5 on Reviews.io
Our secure payment options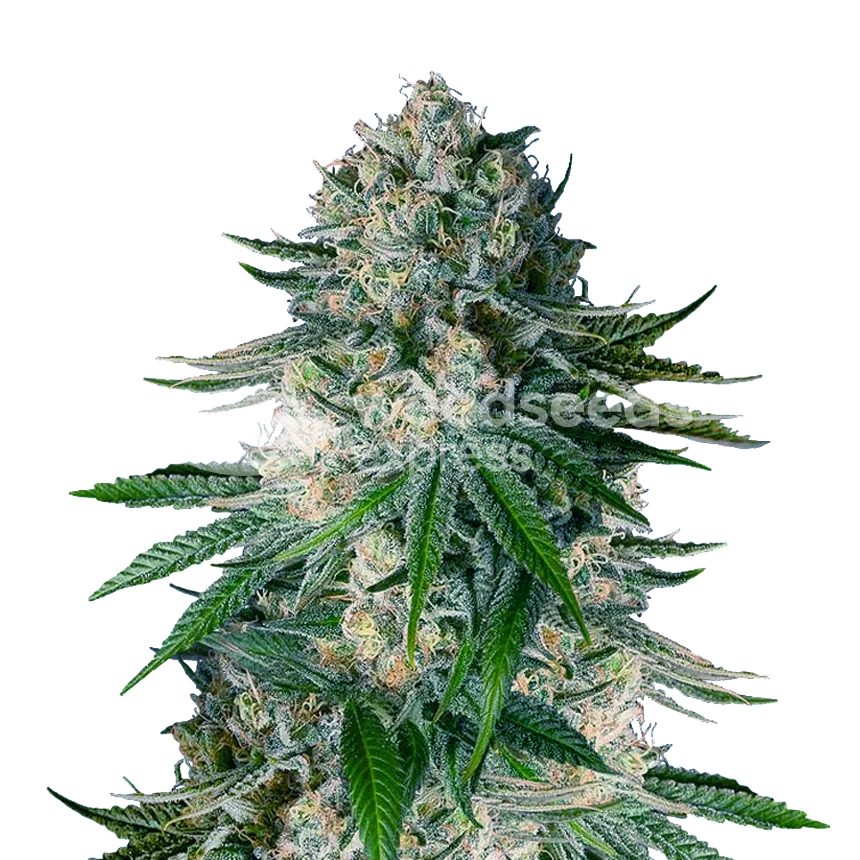 White Widow autoflower seeds
Specifications
Genetics
White Widow x Ruderalis
Yield indoor
300-450 grams per m2
Yield outdoor
60-80 grams per plant
Height outdoor
100-180 cm
Flowering time
56-63 days
Cultivation
Indoor, Outdoor, Greenhouse
Climate
Temperate, Mediterranean
Flavors
Earthy, Flowery, Woody
Effects
Energetic, Euphoric, Happy, Relaxed, Uplifting
Terpenes
Isopulegol, Guaiol, Alpha Pinene, Beta Caryophyllene, Neryl Acetate, Humulene
Description
White Widow has survived intense competition for being one of the world's best weeds for over 20 years. And now she is available as an autoflower! Our auto White Widow feminized seeds combine the potency of the original variant with the quickness and simplicity of an autoflowering strain, an ideal choice for novices and for veterans who want to harvest multiple times in one season!
Why you should buy White Widow Auto seeds:
Suitable for beginners

Quick time to harvest

Ideal for indoor and outdoor cultivation

Deliciously classic weed strain with a well-balanced high
Growing White Widow Autoflower (indoor and outdoor)
As an autoflower, White Widow offers several advantages over photoperiod strains. Since autoflowers begin to flower automatically after a few weeks, growers don't have to adjust photoperiods and light spectra. They are comparatively low-maintenance and are easy to forgive rookie cultivation errors as well as temperature fluctuations.
The White Widow Auto is also the ideal plant for your small indoor grow space or for a more discreet grow outdoors.
Since White Widow is a feminized autoflower seed variety, which only produces female plants, there is no need to remove male plants.
Tip
It's recommended to add 30% coconut to your soil mixture and making frequent watering in small quantities. In addition, organic fertilization is preferable for therapeutic or medicinal use.
Flowering time
Flowering begins two to four weeks after sowing, which takes somewhere between 56 and 63 days.
Plant height
Indoors, plants grown from auto White Widow seeds can reach a maximum height of 120 cm. It will stretch a little more outdoors in warm, sunny conditions to around 180 cm.
White Widow autoflower yield
When you are growing White Widow cannabis seeds to harvest outdoors, you can expect a maximum yield of 80 grams of sticky buds per plant. It is possible to enjoy two harvests per summer on the same plot.
When growing indoors, it is possible to make up to three or four crops per year, expecting a maximum yield of 450 grams per square meter.
If you compare White Widow autoflower marijuana seeds to those of regular strains, she is pleasantly compact, but this decreases their yield slightly. The Screen of Green (SCROG) or Sea of ​​Green (SOG) methods can help to boost your yield.
Effects of White Widow
The high of the White Widow Autoflower strain is relaxing and long-lasting, while giving you enough energy to uplift you and leaving you feeling happy and full of euphoria. Perfect for intense resting and for alleviating certain health problems.
Dried buds give a clearer physical high and because the overall effect is a bit lighter, the weed can be consumed during the day or in the evening.
Side effects
You may experience dry mouth and eyes when smoking White Widow Auto. Other noted side effects are the munchies. So keep a glass of water close, and the snacks far away if you are watching your calorie intake.
Smell and taste
The taste and aroma of this intriguing strain are easily recognized as those of a member of the White Widow family. Meaning: Flowery, crisp, woody and earthy notes combine to create a delicious overall experience.
Origin
White Widow Autoflower is one of the most popular autoflowering strains and a direct descendant of the legendary White Widow strain. Her genetics are 40% Indica, 40% Sativa and 20% Ruderalis, a herbal mix designed to create a potent hybrid, yet easy to grow.
The White Widow Strain was first introduced in the 1990s by the Dutch cannabis growers from Green House Seeds. They crossed Brazilian Indica and South Indian Sativa to create the now all-time classic.
At that time, the early hybrid varieties of the Northern Lights and Haze genera were mainly represented on the underground cannabis market, but White Widow quickly made a name for herself. This cannabis strain has won numerous awards, including the Cannabis High Times Cannabis Cup in 1995.
The best White Widow Autoflower seeds for sale at Weedseedsexpress
We are not your average seed bank, as we deliver high quality seeds of a multitude of different strains, from your new favorite, to proven classics like White Widow. We also send all orders in discreet packaging, and offer a germination guarantee on all of our shipped seeds.
White Widow Auto is a small, easy-to-grow, short-flowering, vigorous plant that produces beautiful, compact buds generously loaded with resin. Create some (extra) space in your grow room and buy some amazing White Widow auto weed seeds at Weedseedsexpress.
Payment & Delivery
You might also like these seeds
White Widow autoflower seeds alternatives