Haze #1
regular seeds
Haze #1 is the ultimate strain for true cannabis connoisseurs. However, it takes a little more effort to enjoy its physical, euphoric high, and characteristic sweet Haze flavor.
Jump to description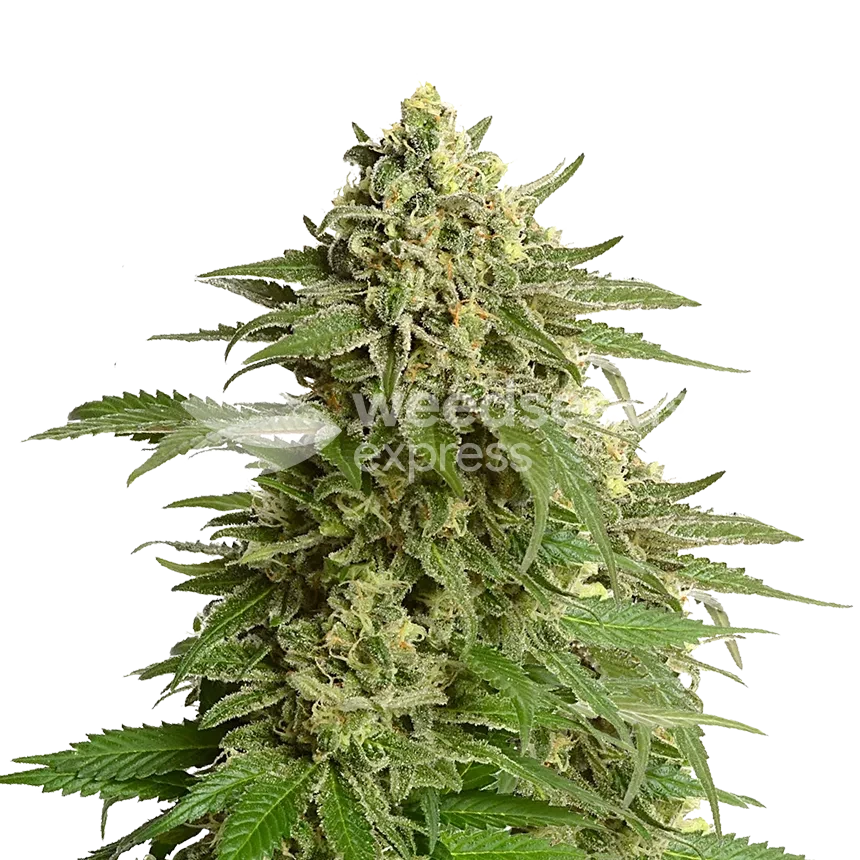 Haze #1 regular Strain Info
Genetics
Mexican Haze x Thai x Colombian x Jamaican
Yield indoor
400-550 grams per m2
Yield outdoor
450-600 grams per plant
Height outdoor
120-200 cm
Flowering time
49-56 days
Cultivation
Indoor, Outdoor, Greenhouse
Climate
Temperate, Mediterranean, Arid, Tropical
Flavors
Sweet, Haze, Sour, Spicy
Effects
Euphoric, Happy, Powerful
Terpenes
Trans Nerolidol, Terpinolene, Alpha Pinene, Beta Caryophyllene, Linalool, Limonene, Cymene
Haze #1 regular seeds
For starters, these are regular seeds (not feminized). So with these seeds, you grow both male and female plants. That said, if you are growing cannabis for personal use, you will need to be able to recognize both male and female plants. Novice growers should therefore buy our Haze #1 feminized seeds.
If you have growing experience, one thing is sure: with Haze 1 regular seeds, you will grow stable, robust plants that belong to the all-time classics.
Why you should buy Haze #1 regular seeds:
High THC content (up to 23%)
Amazing yields
Creative and euphoric high
Typical Haze taste and smell
Growing Haze #1 regular seeds (indoors and outdoors)
Haze #1 regular is a challenging plant that needs attention. Due to her Sativa dominant (80%) characteristics, she can reach considerable heights. She will also need nutrition to get everything out of it. You will also need to be able to separate the male plants from the female plants, at least if you want to grow your own weed. These seeds are mainly purchased by (very) experienced growers who use the seeds to develop new strains.
Because Haze #1 regular seeds grow into such impressive plants, these seeds are especially suitable for outdoor growing. Preferably in a sunny, warm climate. Germinate your seeds in the spring to harvest in October or November.
You can also use the seeds for your indoor growing, but make sure you have enough space.
Flowering time
The flowering period is about 7 to 8 weeks. During the growing and flowering period, the plant can reach a considerable height. Moreover, the plant develops beautiful bushy and sticky buds.
Plant height
Compared to many other strains, this plant can grow quite large: up to 150 cm indoors. And when there are no limiting factors, like pots or containers, she can reach up to 200 cm outdoors in open ground.
This plant's tall, open structure means that light can reach the buds well. It is also worth using a powerful grow light that radiates the light intensely. This will benefit both your harvest and the size of your plant.
Yield
With Haze #1 regular seeds, you grow a plant with an excellent harvest potential. The branches develop into a long succession of buds, which grows an outstanding harvest of up to 550 grams per m² indoors and 600 grams per plant outdoors. After drying and ripening, the weed is a highly prized delicacy for gourmets.
Tips
Our Haze 1 likes to stand in a SOG setup. You can also optimize your harvest with this.
The plants are ready for harvest after three months of flowering. However, when you wait too long, its potency will decrease since THC is converted into CBD by the plant over time.
Effects
As a result of consuming the final product, you will experience an intense rush, complex high described as uplifting and creative.
Side Effects
Haze #1 offers a clean high with few side effects, aside from a feeling of dehydration. Therefore, drink enough.
Smell and taste
The weed is known for its irresistible mix of flavors and aromas that remind you of herbs and citrus. These spicy aromas contribute perfectly to the taste, in which you can discover the sweetness of chocolate. Aromas are spicy and sweet, and sour.
Origin
This member of the Haze family finds its origin in 1990s California, where it was created by crossing Chocolate Thai, Mexican Haze, and Jamaican Lambsbread.
Buy Haze #1 regular seeds at Weedseedsexpress
Haze is known for its hairy buds, quintessential flavor and aroma, and the fact that it induces a fast onset high! The aroma of Haze #1 is typically sweet and spicy and totally different from that of any other type of cannabis. This strain also has many medicinal uses.
Overall, Haze #1 regular seeds are more than worth cultivating. So buy the seeds and grow a beautiful tall, slender Sativa adorned with sticky crystals.
Payment & Delivery
You might also like these seeds
Haze #1 regular seeds alternatives