Fat Bastard
autoflower seeds
Grow thick and ultra-powerful buds with Fat Bastard autoflower seeds. You will harvest faster than you can say, "Get in mah jars!".
Jump to description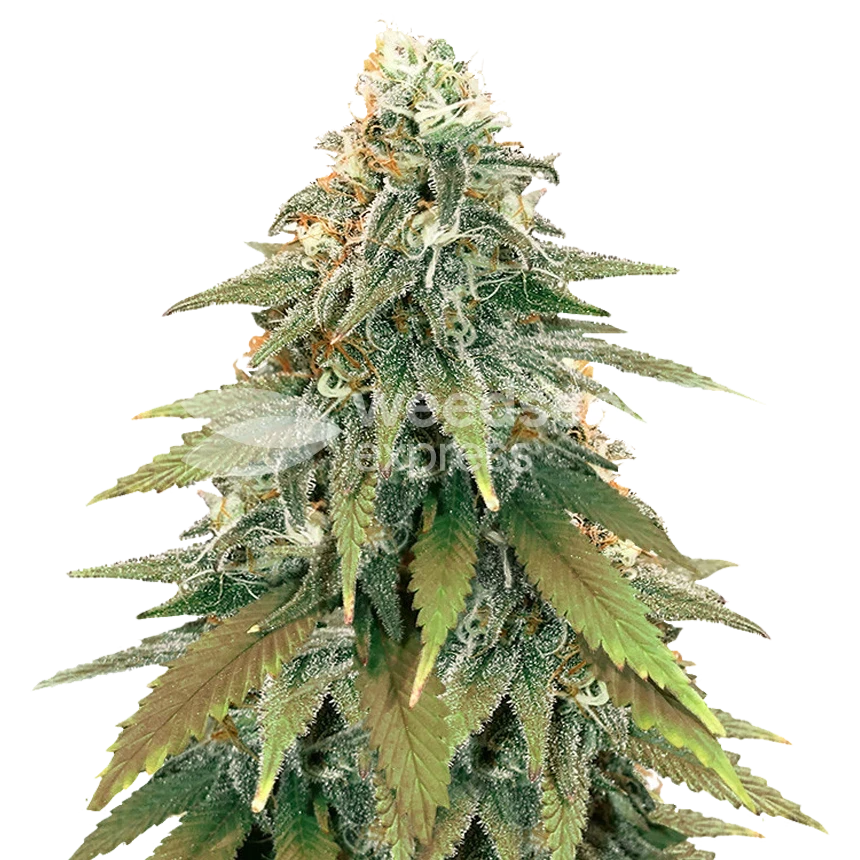 Fat Bastard autoflower Strain Info
Genetics
Goldmember x Monkey Spunk x Ruderalis
Yield indoor
400-600 grams per m2
Yield outdoor
125-300 grams per plant
Height outdoor
120-150 cm
Flowering time
56-70 days
Fungal resistance
High, Medium
Cultivation
Indoor, Outdoor, Greenhouse
Climate
Temperate, Mediterranean
Flavors
Fruity, Skunk, Sweet
Effects
Powerful, Relaxed, Creative, Euphoric
Terpenes
Caryophyllene, Myrcene, Alpha Humulene, Limonene
Fat Bastard autoflower seeds
Two of the best marijuana strains combined (Goldmember x Monkey Spunk) with a little ruderalis will make the heads turn of the entire autoflowering cannabis community. She can get you extremely high, embracing you with her fruity/skunky flavors.
If you want to grow even more of her fat, resinous buds, you should also check out our Fat Bastard feminized seeds!
Why buy autoflowering Fat Bastard seeds:
Ultra potent

Balanced, hybrid effects

Very easy to grow

Thick, juicy buds

Seed to harvest in less than four months

Compact, suitable for small space grows

Skunky, yet sweet fruity aroma
Flowering Time
The growth process of Autoflowering Fat Bastard seeds is notably fast. You can expect the flowering phase to span about eight to ten weeks.
Like all our autoflower seeds, the Fat Bastard autoflower plant can grow, from seed to harvest, in less than three and a half months. That's pretty quick for such a potent marijuana plant.
Yield
Get your scissors ready; it's time to obtain resinous buds! But how many of these nuggets will you be able to harvest? One thing is for sure, she is one of our favorite high yield autoflower seeds.
Grown indoors, the autoflowering Fat Bastard strain can conjure up to 600 grams per square meter. If your Fat Bastard auto plants are enjoying the sunshine outdoors, the yield potential is 300 grams per plant.
Effects
Fat Bastard Autoflower, a mostly hybrid marijuana strain, delivers a powerful, joyful high, making it a choice evening unwind. Her effects commence with a heady euphoria, cascading into body-wide tingles, setting the stage for relaxation, or even a nap.
It's particularly effective for insomniacs seeking peaceful sleep. Caution, though: this potent strain can floor even seasoned users, so beginners should approach with care.
THC Level
As previously mentioned, Fat Bastard auto offers a pretty impressive high when smoked or consumed in edibles. Her extremely high THC content contributes significantly to these strong effects.
This mostly hybrid strain is undoubtedly one of our most potent high THC autoflower seeds, because of her staggering 37% THC content.
Smell & Flavors
This Fat Bastard autoflower cannabis strain offers a delightful sensory experience, marrying fruity and skunk notes into a harmonious flavor profile.
Her smoke is notably soft, delivering a smooth inhalation that's as pleasing as it is unique. This balanced combination makes Fat Bastard Autoflower not only potent in her effects, but also a delight for the palate.
Height
Autoflowering marijuana strains tend to be on the smaller side. Auto Fat Bastard seeds are no exception, with her plants staying under 130 centimeters when grown indoors.
If you plan to grow autoflowering Fat Bastard seeds in the great outdoors, you can see them grow into plants with a height of up to 150 centimeters.
Origin
Fat Bastard autoflower is an extraordinary mix of Goldmember x Monkey Spunk, bringing a terpene profile of Caryophyllene, Myrcene, Alpha Humulene, and Limonene. Ruderalis genetics were also thrown into the mix, ensuring authentic autoflower growth.
Thanks to her mostly hybrid structure derived from OG Kush and Gold Leaf via Goldmember, it offers deep body relaxation. On the other hand, Monkey Spunk's Chemdawg and G13 ancestry brings an energetic, creativity-enhancing lift.
Named after the portly Scotsman from the Austin Powers films, the strain's moniker pays homage to her robust buds and her heritage (Goldmember is the third entry of the Austin Powers series). She's a unique, indulgent choice that delivers a euphorically relaxing experience.
Grow Tips
Use sterilized tweezers or gloves, two sterilized plates or an airtight container, odorless kitchen paper, and distilled water for germination.

The strain is adaptable for indoor or outdoor growth, but maintain optimal conditions for best results.

Utilize various growing methods to optimize the terpenes and flavors.

Use quality substrates such as perlite, peat, or coco coir to help with moisture retention.

Consider indoor cultivation methods like ScrOG for uniform growth and better yield. If outdoors, follow the grow guide for best practices.

Provide proper nutrients throughout the different growth stages.

Maintain indoor temperatures between 20 and 26 °C (68 and 80 °F) during the day and 4 to 5 °C (7 to 9 °F) cooler at night.

Keep humidity levels at 55%-60% during the vegetative phase, reduce to 40% during flowering, and lower to 30% at harvest.

For outdoor growth in the northern hemisphere, sow in April and harvest in mid-October.
Why buy Fat Bastard autoflowering seeds at WeedSeedsExpress?
Stellar Customer Support - Our company is built on customer service, and we aim to reply to all emails within 24 hours or less.
Germination Guarantee - We are confident in the quality of our cannabis seeds. That's why we guarantee that they will germinate. If they don't, we'll replace them for free.
Fast Worldwide Shipping - We pride ourselves on our fast shipping. With distribution centers in the US and EU, we can ship seeds to most of our customers as quickly as three days.
Free Seeds - Get FREE seeds included with any order when purchasing five or more seeds.
Payment & Delivery
You might also like these seeds
Fat Bastard autoflower seeds alternatives