Zkittlez
autoflower seeds
Trying to taste rainbow has never been easier than with our Zkittlez autoflower seeds. 
Jump to description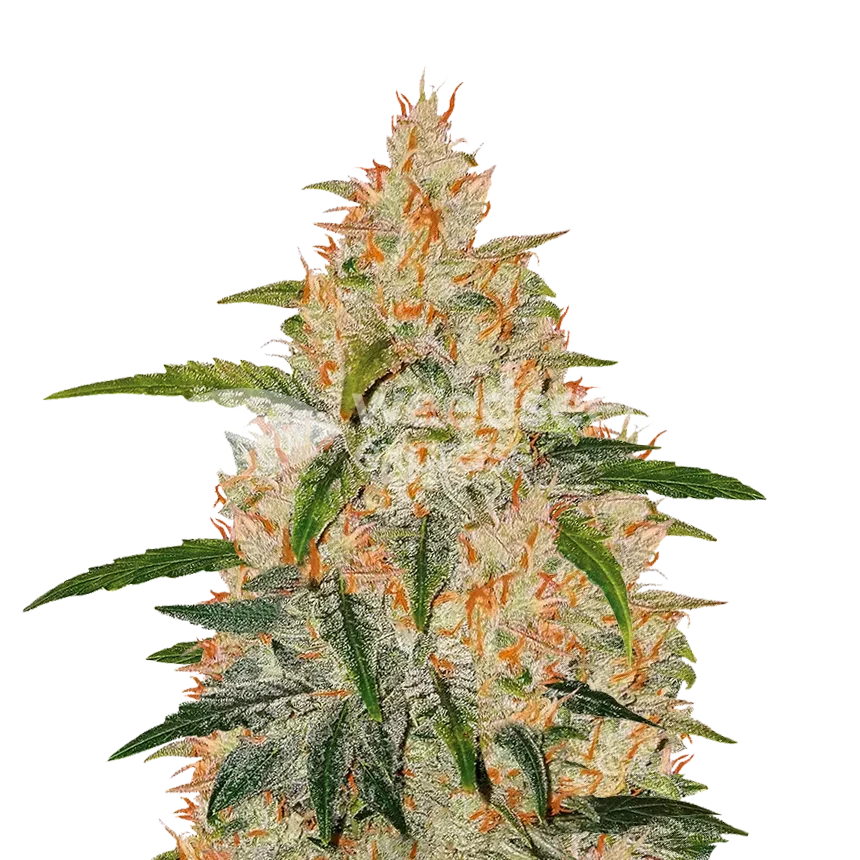 Zkittlez autoflower Strain Info
Genetics
Grandaddy Purple x Grapefruit x Ruderalis
Yield indoor
450-550 grams per m2
Yield outdoor
70-120 grams per plant
Flowering time
49-56 days
Cultivation
Indoor, Outdoor, Greenhouse
Climate
Temperate, Mediterranean, Arid
Flavors
Citrus, Fruity, Sweet, Kush, Candy, Candy
Effects
Euphoric, Happy, Relaxed
Terpenes
Delta 3 Carene, Terpinolene, Alpha Humulene, Beta Pinene, Alpha Pinene, Beta Caryophyllene, Linalool, Limonene
Zkittlez autoflower seeds
Zkittlez autoflower is a dream to grow, features an admirable stability, a robust bushy structure, up to 21% THC and a sweet candy taste.
This well-balanced Sativa/Indica hybrid is intoxicating with her irresistible smell and is able to fill the room with gigantic buds, ready to give you a 'cerebral' kick and a pleasant balanced body high. All without the risk of a time-consuming couch lock.
Plants grown from Zkittlez Autoflowering cannabis seeds look amazing with buds as hard as sugar, covered with frost. As the harvest approaches, you'll see multiple shades of green and cracks of orange, combined with undertones of purple and blue.
Wondering what more our Zkittlez auto seeds have to offer? Then keep reading and find out! If you are a grower with a bit more experience, you might also be interested in Zkittlez feminized seeds.
Why you should buy Zkittlez autoflowering seeds:
A very popular strain with a great attraction

Delicious candy taste

Easy to grow

Fast from seed to harvest
Growing Zkittlez autoflower seeds (indoor and outdoor)
Our Zkittlez automatic has a great internodal distance and is robust when it comes to resistance to fungi. She is a great choice for both beginners and advanced growers. Zkittlez autoflower plants are easy to grow, yet she responds very well to different training techniques, from light to complex, including Low Stress Training. Applying such training methods, can make her produce multiple heavy colas throughout the plant.
Please note, our Zkittlez autoflower is capable of developing heavy buds. It may therefore be necessary to support branches that become too heavy during flowering. You should also take into account the strong smell when growing indoors. So, a carbon filter system can be a worthwhile investment if you don't want to "stink up the joint" (not our words).
Finally, it's important to know that our Zkittlez Auto tends to absorb a lot of nutrients, especially calcium and magnesium, so make sure you have enough on hand. She's also a very thirsty plant, so you'll need to keep a close eye on water uptake, especially during the growth phase.
Flowering time
The flowering period lasts 7-8 weeks on average, meaning you can easily push this strain to two harvests per season.
Plant height
The Zkittlez autoflower develops numerous dense buds, a large central cola that goes up vertically with various side branches and grows up to a height of about 100 cm when grown outdoors. Indoors, you expect an even more modest height of 75 cm at most.
Zkittlez auto yield
Expect large colas at the end of flowering, dripping with resin. Are you an experienced grower and are your growing conditions optimal? Then you can harvest up to 550 grams per square meter indoors, and up to 120 gram per plant outdoors.
Effects of Zkittlez autoflower
The effect of this Indica dominant hybrid is quickly noticeable and forms a pleasant high. You'll feel your head getting heavier, and you'll be overwhelmed by a strong relaxing feeling that will last for several hours. This makes it the ideal strain to smoke in the afternoon or at night.
No overwhelming stone that sticks to the couch, but a serene feeling. Perfect for inexperienced smokers as well as regular smokers.
Our Zkittlez autoflower is also a good choice for medicinal use. The introspective qualities of the strain can help people with ADHD to concentrate. Since the body dominates high, it can help alleviate the symptoms of anxiety, stress, and depression.
Physical benefits include the treatment of chronic pain. Zkittlez is also associated with the munchies. This makes her the ideal choice for those who have lost their appetite due to, for example, chemotherapy or illness.
Side effects
The typical dry mouth and eyes can be present with higher doses, so keep a glass of water close by. Also keep in mind that, due to her potentially paranoid cerebral effects, patients who are sensitive to anxiety or who have a low tolerance for THC should consume Zkittlez with caution.
Smell and taste
It's not surprising that the sweet candy and fruit taste are the main notes of Zkittlez Autoflower. These fine flavors and fragrances are accompanied by the zest of citrus and subtle kushy undertones. Ripening of this variety must take at least two weeks if you really want to taste the rainbow.
Origin
The Zkittlez autoflower weed seeds from Weedseedsexpress contains the legendary genetics of the Granddaddy Purple x Grapefruit x Ruderalis. The result is a reliable and balanced hybrid that impresses with an ultra-sweet taste and a great yield potential.
The best Zkittlez autoflowering seeds for sale at Weedseedsexpress!
Our autoflower version of Zkittlez is suitable for both indoor and outdoor growing and is of the highest quality. This will be reflected in her refined taste, beautiful appearance and fast growth. Let her ripen well and enjoy the intensive, complex citrus flavors. She will not cause you to hibernate, but neither will she overstimulate you to the point where you can't sleep anymore.
Getting excited? Buy the highest quality autoflowering Zkittlez seeds at Weedseedsexpress! We don't just offer top of the shelf marijuana seeds, we also offer germination and shipping guarantees. We ship all our orders discreetly and if you ever have any question you can contact our stellar customer support. What more do you want?
Payment & Delivery
You might also like these seeds
Zkittlez autoflower seeds alternatives