Tangie
feminized seeds
With Tangie feminized cannabis seeds, you grow a fantastic Sativa-dominant strain with multiple awards to her name. In fact, she once won 10 awards in a single year!
Jump to description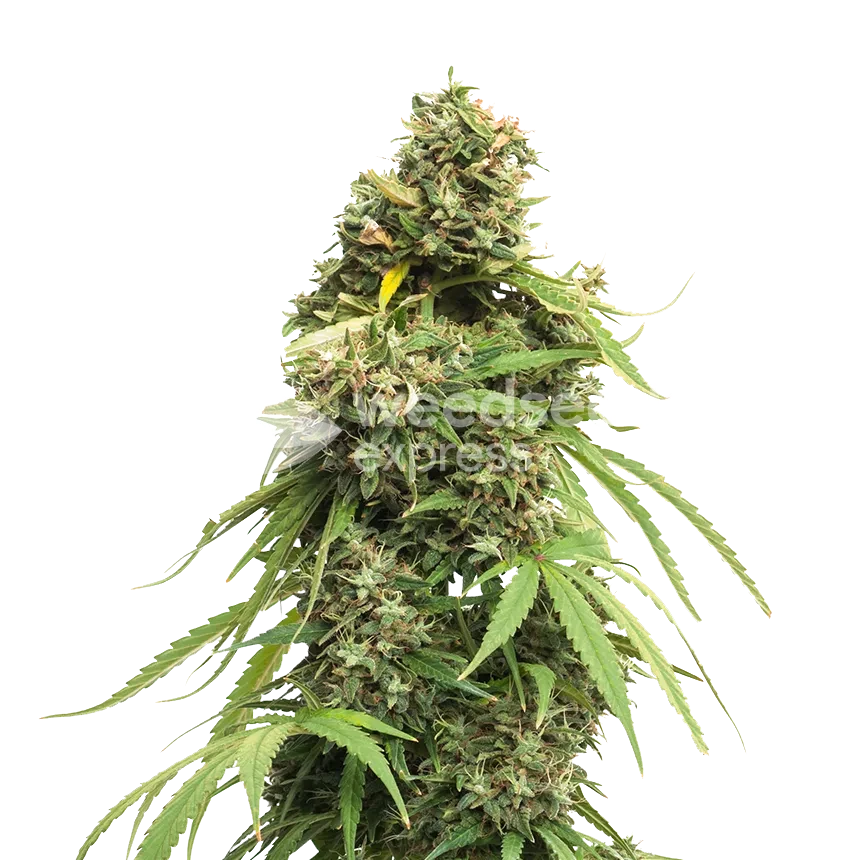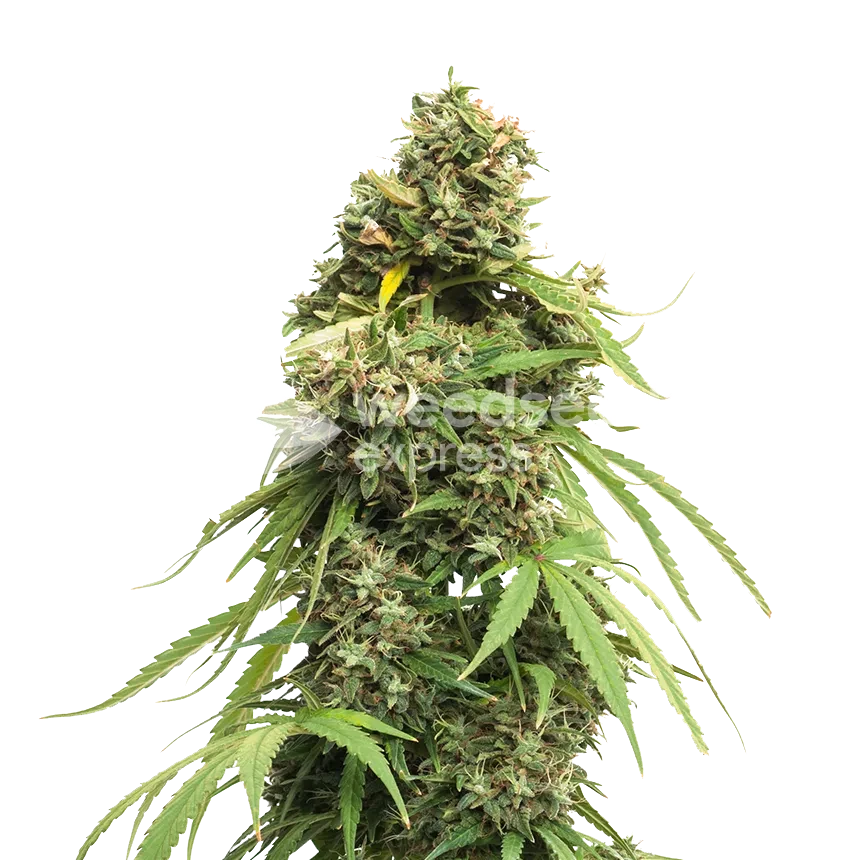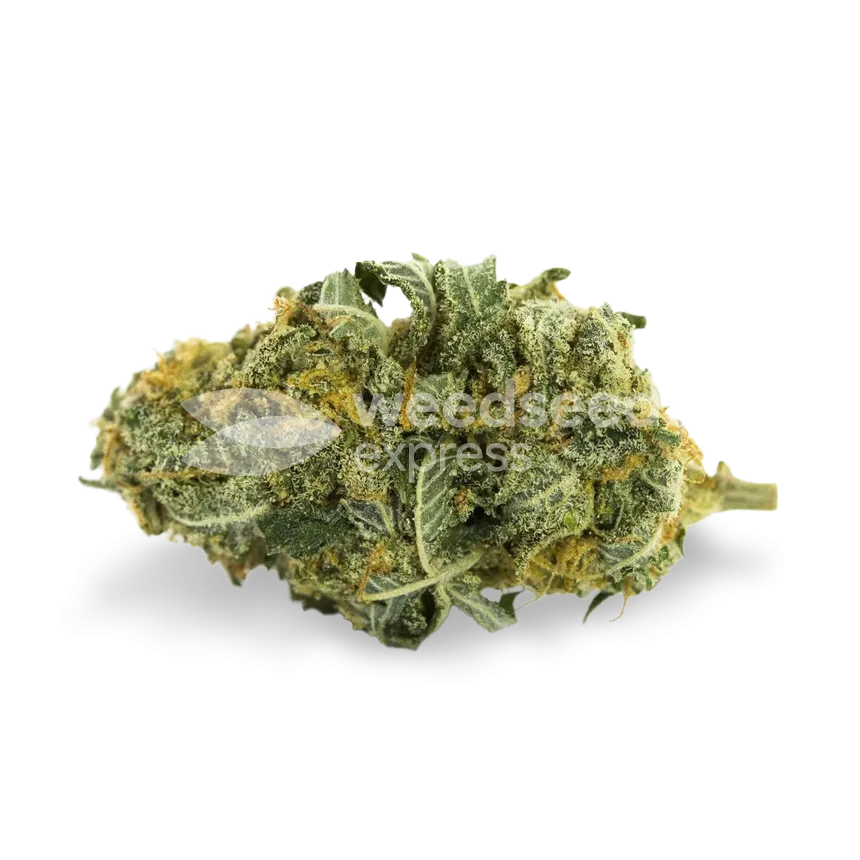 Add to Cart -
Shipping within 24 hrs
Rated 4.8/5 on Reviews.io
Our secure payment options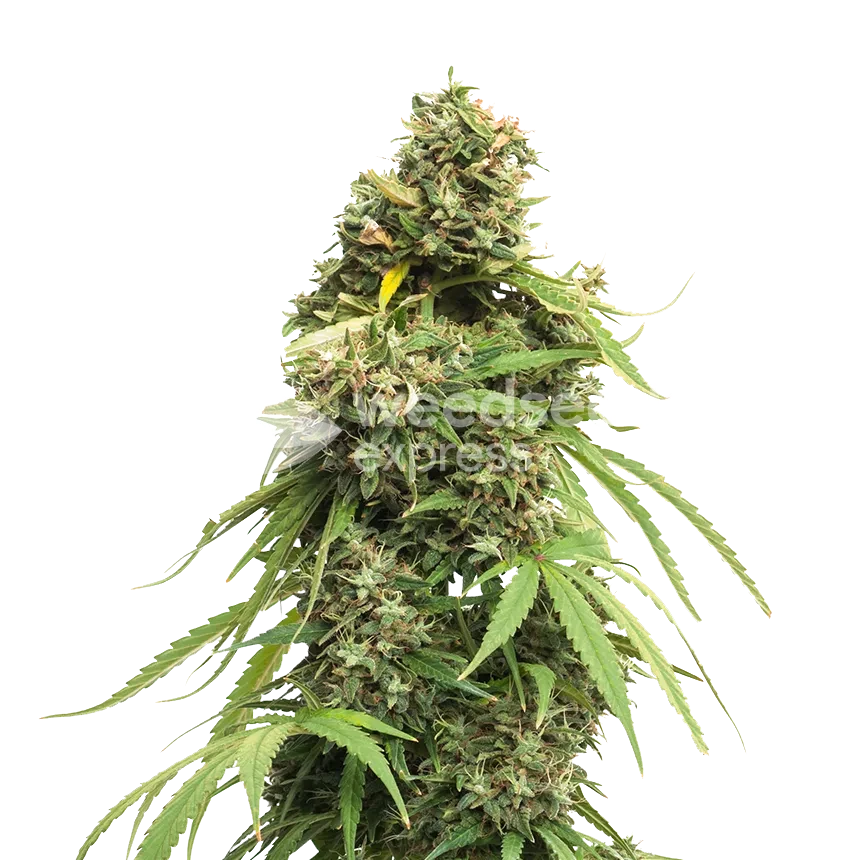 Tangie feminized seeds
Specifications
Genetics
California Orange x Skunk #1
Yield indoor
500-600 grams per m2
Yield outdoor
550-750 grams per plant
Height outdoor
150-225 cm
Flowering time
49-63 days
Cultivation
Indoor, Outdoor, Greenhouse
Climate
Mediterranean, Arid, Tropical
Flavors
Citrus, Sweet, Tropical, Earthy
Effects
Creative, Focused, Uplifting, Euphoric, Relaxed
Terpenes
Valencene, Alpha Pinene, Limonene
Description
Representing the best of Californian Sativa strains, Tangie has become a long-time favorite of Amsterdam's coffee shops, too.
Due to her Sativa genetics, this popular strain produces an exceptional and energizing high that will give you a big, uplifting boost.
Why you should buy Tangie feminized seeds:
Suitable for novice growers

High THC content with a long-lasting energetic high

Mouth-watering aromas of citrus and orange

Great yield potential
Growing Tangie (indoors and outdoors)
Tangie is a fairly easy-to-grow Sativa dominant hybrid strain that's suited for both indoor and outdoor growing. As with many other Sativas, a lot of space is required for it to reach its full potential. Soil and nutrients, in particular, are important for yield quality.
While indoor growing is perfectly possible, some experience topping and promoting lateral growth is recommended. That's because Tangie plants grow very tall and can spurt overnight until about week 5. It's best grown with soil rather than hydroponics, and responds well to techniques like SCROG. This will help maintain a more manageable plant size where light can reach the buds easily. New growers can find a wealth of resources online with tips on how to manage nitrogen, phosphorus and potassium levels during growth.
Tangie favors the outdoors and is best suited to spacious gardens. In terms of outdoor climate, Tangie is versatile. Due to her sativa genetics, Mediterranean-like conditions with warm, dry and sunny days will see the best growth. Still, Tangie can handle short rain spells during unpredictable temperate summers, with temperatures within the 20 °C (68 °F) to 30 °C (86 °F) range. Harvesting generally takes place around September/October in optimal conditions. Cold temperatures can be disastrous for growth, so plan accordingly. Alternatively, Tangie is very well suited to greenhouse growing with plenty of lateral space.
Tip:
Plant Tangie marijuana seeds in diverse soil with plenty of nutrients to promote a rich terpene profile. This is what gives the strain its luscious and mouth-watering orange and citrus-like aroma and flavors.
Flowering time
Tangie takes between 49 and 63 days to flower. Thick and resin buds will then flourish, giving off that signature orange scent during her flowering stage.
Plant height
Indoors, a Tangie plant grows somewhere between 125 and 175 cm. Trimming and topping are recommended here to promote a more bushy and manageable profile. Outdoors, Tangie can see heights of up to 225 cm, with huge growth spurts during the vegetative stage.
Tangie feminized yield
Tangie is a high-yielding strain with the potential for 750 grams per plant when grown outdoors. This generous harvest is possible thanks to the extraordinary growth potential in open spaces. Indoor yields are somewhat smaller, at around 500 to 600 grams per square meter. Optimal conditions and training methods are a great way to make the most out of these indoor crops.
Effects of Tangie
Tangie has an exceptional THC level, which tops at 22%. This produces a typically energetic and euphoric high that's long-lasting and creative. The cerebral and stimulating effects come on quick, with a lingering happiness long after things tone down. It's perfect for social situations and deep conversations. Many creatives utilize Tangie to spark inspiration, uplift and motivate thanks to its clear-headed high.
Tangie is a good strain for a range of medicinal users. It's become a go-to option for those seeking relief from anxiety and stress, both chronic and day-to-day. Its more soothing and sedative elements also make it ideal for treating pain and insomnia. Some have reported success in dealing with digestive issues and lack of appetite, while others utilize Tangie as an energy boost to beat fatigue.
Side effects
Tangie is associated with a number of typical side effects like dry mouth and dry/itchy eyes. Some report feeling dehydrated, so be sure to keep water at hand. Due to the high levels of THC, it can cause paranoia in some users, particularly those with lower THC tolerances. These effects usually subside relatively quickly and are not harmful.
Smell and taste
When smoking Tangie weed, you will discover her flavor profile, which revolves around punchy orange aromas, fresh tangerines and sweet, sharp citrus notes. It's among the most mouth-watering cannabis strains because of this concentrated sweetness with very little bitterness or spice. The skunk origins are present here too, offering a sour tang and muskiness to your taste buds.
Origin
Tangie has its roots in the legendary Skunk #1 and California Orange. Skunk #1 has been a dominant strain for decades, providing the genetic backbone for many subsequent hybrids. Where Skunk #1 is present, you can expect typical musky notes and cerebral qualities. The addition of California Orange offers a big load of syrupy orange to the mix.
Overall, Tangie is a Sativa-dominant strain, containing about 30% Indica for a wonderfully balanced high. Tangie is said to have been created as both tribute and remake of the iconic Tangerine Dream that dominated the 1990s cannabis scene. It boasts a similar flavor profile with a distinct orange aroma and stimulating high.
The best Tangie seeds for sale at Weedseedsexpress
Find the best Tangie feminized marijuana seeds at Weedseedsexpress, your go-to resource for the world's top home-grow weed seeds. Delivery is always discrete and protected, with guaranteed germination and free high quality seeds with every order!
Want to try your hands planting the luscious Tangie at home? Order your feminized Tangie seeds today and get ready for a tropical blast with a big and cerebral high.
Payment & Delivery
You might also like these seeds
Tangie feminized seeds alternatives