Super Silver Haze
autoflower seeds
This iconic, uplifting, '90s strain can now be grown by anyone, even beginners. We are talking of course about Super Silver Haze autoflower.
Jump to description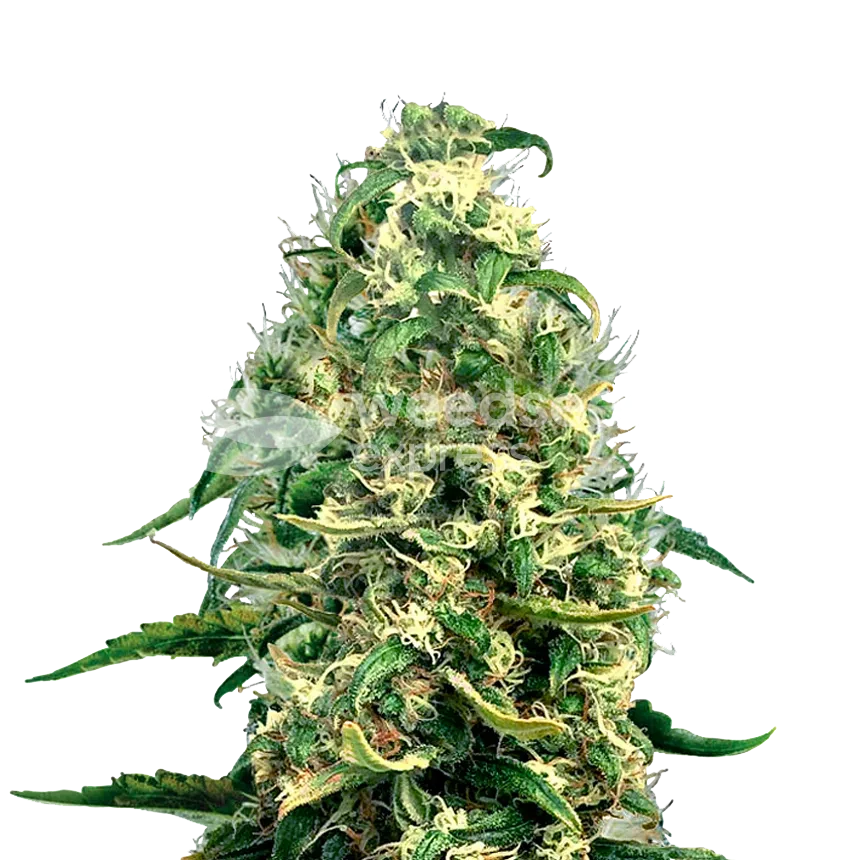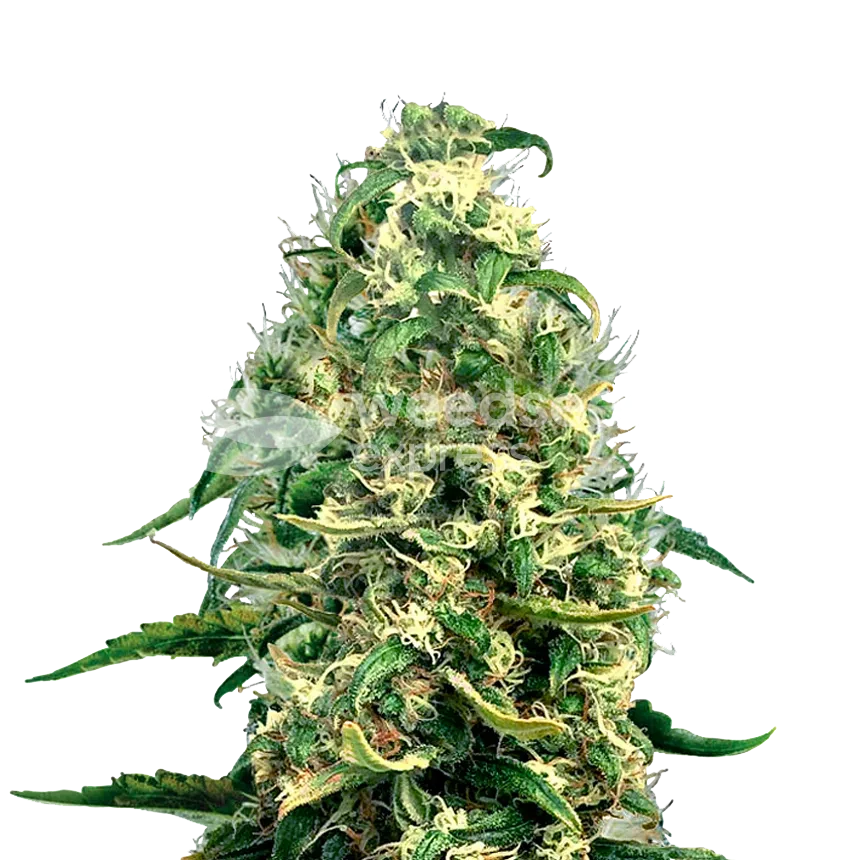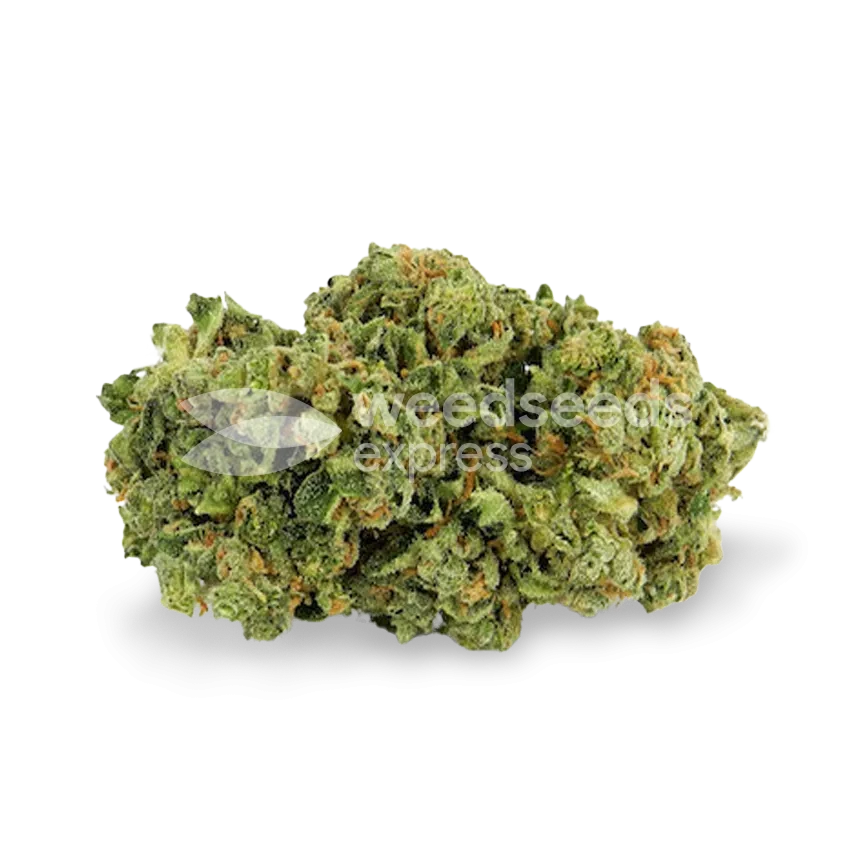 Add to Cart -
Shipping within 24 hrs
Rated 4.8/5 on Reviews.io
Our secure payment options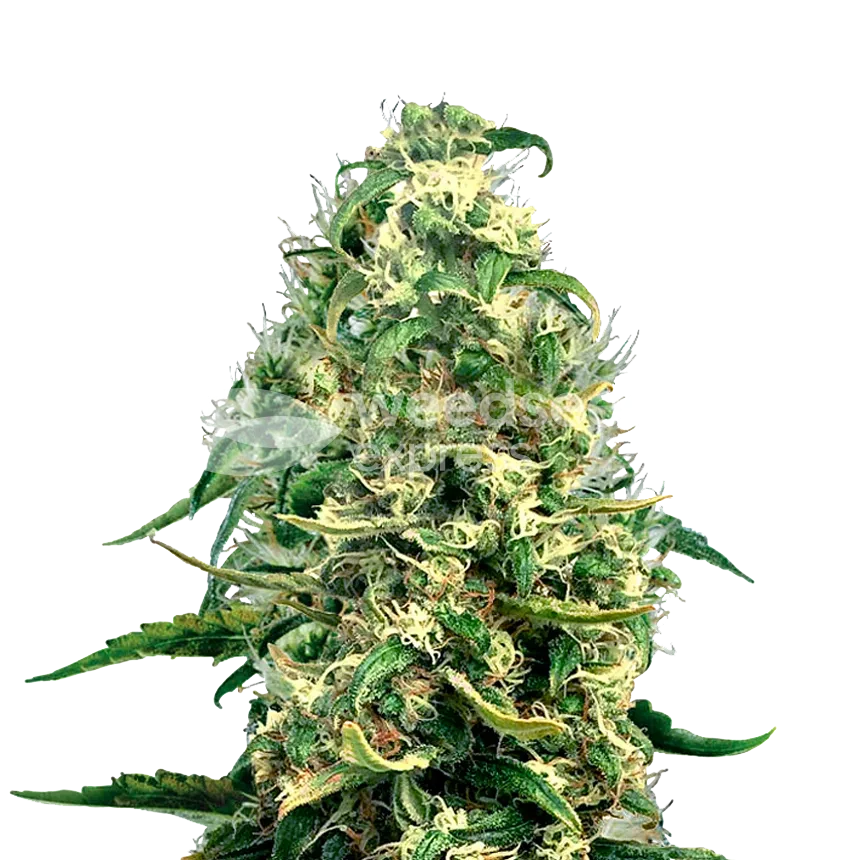 Super Silver Haze autoflower seeds
Specifications
Genetics
Super Silver Haze x Ruderalis
Yield indoor
250-300 grams per m2
Yield outdoor
120-170 grams per plant
Height outdoor
110-150 cm
Flowering time
56-63 days
Cultivation
Greenhouse, Indoor, Outdoor
Climate
Mediterranean, Temperate
Flavors
Citrus, Spicy, Sour, Sweet
Effects
Energetic, Creative, Happy, Uplifting
Terpenes
Beta Caryophyllene, Terpinolene, Myrcene, Limonene, Linalool, Cymene
Description
The genetics Super Silver Haze consists of, are some of the best landraces of Mexican, Colombian, South Indian, and Thai origin. Combined with the sturdy Siberian Ruderalis genes, this autoflowering version of this esteemed strain now offers all the major benefits of the original with the bonus of accelerated growth.
Curious about what else Super Silver Haze autoflowering seeds have to offer? Continue below to find out all there is to know on how to cultivate plants with this amazing variety. In case you have a little bit more experience and would like an even bigger yield, check out our Super Silver Haze feminized seeds.
Why you should buy Super Silver Haze autoflower seeds
Fast flowering variety

Uplifting Sativa dominant strain

Easy to grow for novice growers
Growing Super Silver Haze auto seeds
While the original Super Silver Haze is not the easiest plant to grow, her little autoflowering sister is a lot more forgiving to beginners. Due to the addition of sturdy ruderalis genetics, this variety will thrive under virtually all circumstances, indoors or outdoors.
Super Silver Haze Auto features tight, compact buds with short, copper-toned pistils.
These female plants offer a vast variety of colorful hues. The water leaves are lush with violet hues, while the upper leaves and calyxes are vivid indigo.
Her sugar leaves come in a variety of shades, ranging from gray and green pastels to delicate pinks. Last, but not least, the entire plant is adorned with a thick coating of white trichomes, giving it a silvery luster.
Our Super Silver Haze auto seeds are feminized, so you don't have to worry about those pesky male plants.
Flowering time
The relatively short life cycle of Super Silver Haze auto does not only contain a shorter vegetative stage than her photoperiod sister, but she also flowers a lot quicker.
It takes this strain just a short 9 weeks before she is ready to be plucked, and you can enjoy her sticky buds.
Plant height
Super Silver Haze autoflowering plants, like many autoflower strains, do not grow into giant beanstalks. This makes this strain very suitable to grow either indoors in a smaller grow space, or a more stealthy grow in the garden.
Expect these cannabis seeds to reach a height of 80 to 110 cm indoors. When grown in the great outdoors, she will stretch to somewhere between 110 and 150 cm.
Autoflowering Super Silver Haze seeds yield
After your new Super Silver Haze plants have blossomed, you can get ready for a happy harvest of haze buds. This great autoflowering strain performs very well indoors, with a maximum yield of 300 grams per square meter.
Don't overlook her outdoor potential, however. She can bring outdoor growers 170 grams of Super Silver Haze weed, with just one single plant. That should be enough to last the average cannabis enthusiast, for a little less than a year.
Effects of Super Silver Haze autoflower
As a predominant Sativa strain, Super Silver Haze weed is an instant mood enhancer. The fast-acting mentally uplifting, euphoric, and cerebral buzz disintegrates any feelings of anxiety, sorrow, or stress in the wink of an eye. This will leave the user feeling happy and carefree.
The Indica properties in this variety ensure a surge of deeply relaxing sensations that gradually spread throughout the entire body. Uptight muscles will relax, and you'll find yourself in a tranquil state of being while maintaining full mental clarity and focus.
Side effects
As with many Sativa strains, overdoing it can cause mild paranoia or anxiety. However, when used in moderation, side effects will be limited to the usual dry eyes and dry mouth. Proper hydration should suffice to remedy this unwanted aftermath.
Smell and taste
The buds of Silver Haze Auto give off a complex and seductive fragrance that gives away the delicious taste explosion you are about to experience.
Super Silver Haze auto's sweet and sour aromas make for a light and pleasant blend of light citrus fragrances. Her flavor is smooth and sweet. A refreshing hint of citrus combined with faint spicy notes. All in all, an utterly delightful smoke for any time of day!
Origin of Super Silver Haze auto cannabis seeds
Years of breeding and cross-breeding thousands of cannabis seeds from countries such as Colombia, Mexico, Thailand, and southern India, created the original Super Silver Haze.
To improve her ease of growth, resistance to mold and pests, and diminish the total growing time, breeders have now cultivated an ingenious autoflowering version of this iconic strain. Adding potent ruderalis genetics to the already superior Sativa genetics provided Super Silver Haze auto seeds with improving resistance to mold and mildew. This has been accomplished without losing her desired effect and high THC levels.
The best Super Silver Haze autoflower seeds for sale
At Weedseedsexpress we offer the highest quality seeds of the most prominent marijuana strains available, excellent customer service, and a germination guarantee.
The autoflowering version of Super Silver Haze seeds offers all the much-appreciated characteristics we know and love from the original, and more! High to moderate THC levels up to 17%, ease of growth, high resilience to mold, and without depending on any light cycle. These fast-growing small plants offer top-quality Sativa dominant weed in such a cost-efficient way that will even impress expert growers.
Why spend money purchasing expensive weed from your local dispensary? Order your Super Silver Haze auto seeds today at Weedseedsexpress and experience growing SSH yourself!
Payment & Delivery
You might also like these seeds
Super Silver Haze autoflower seeds alternatives