Sour Diesel
feminized seeds
Do you love Sativa dominant weed and are you ready to grow a true classic? Sour Diesel is what you are looking for!
Jump to description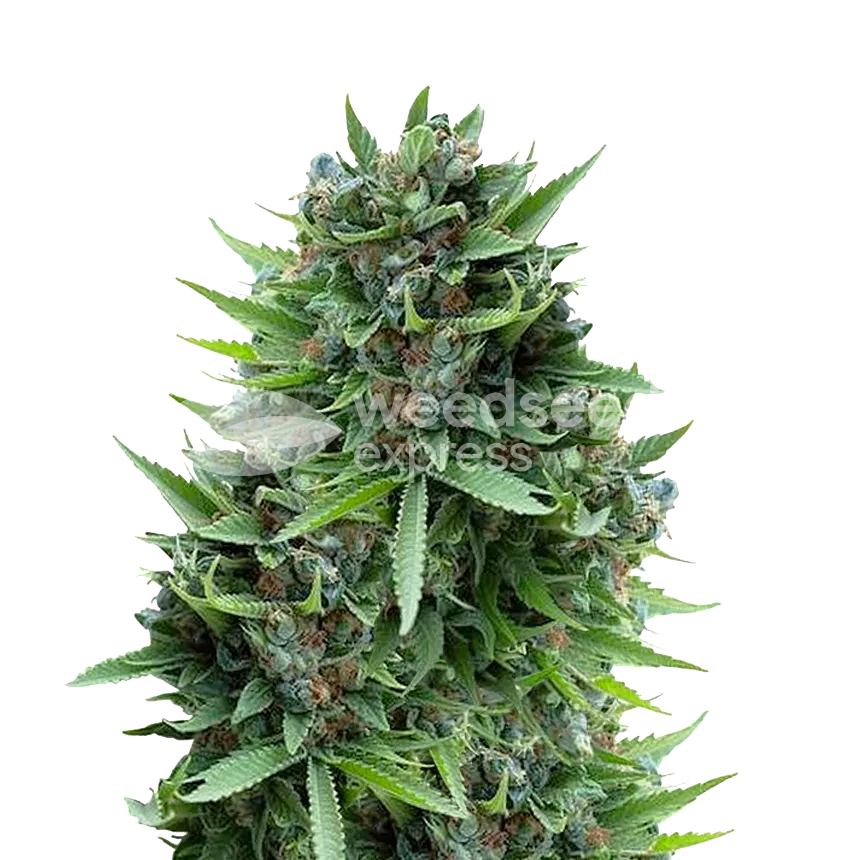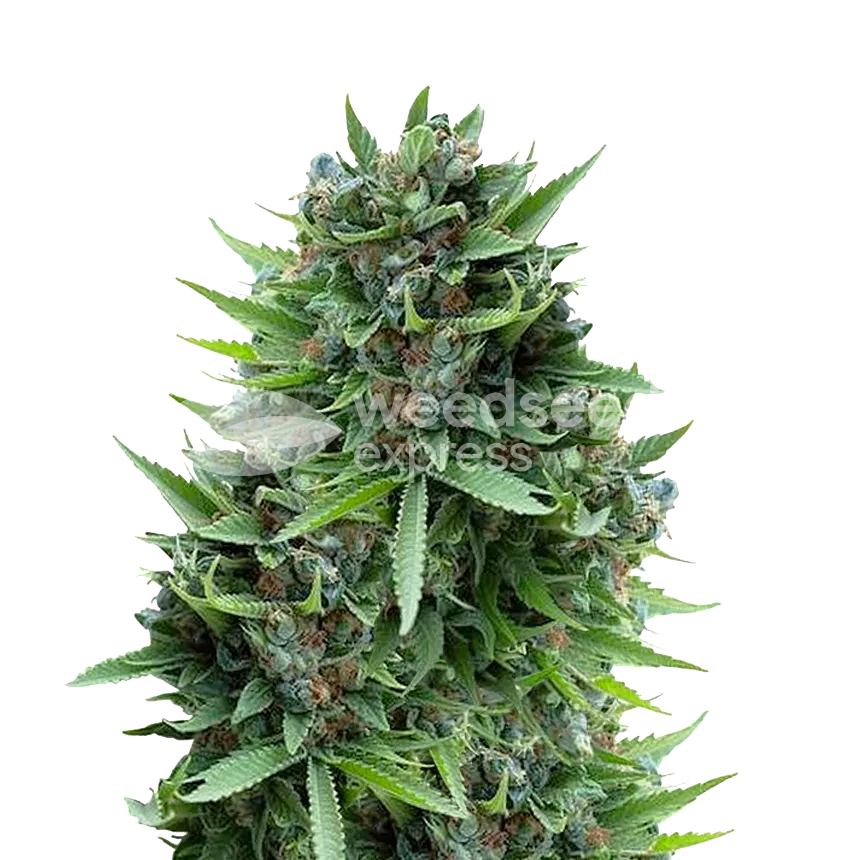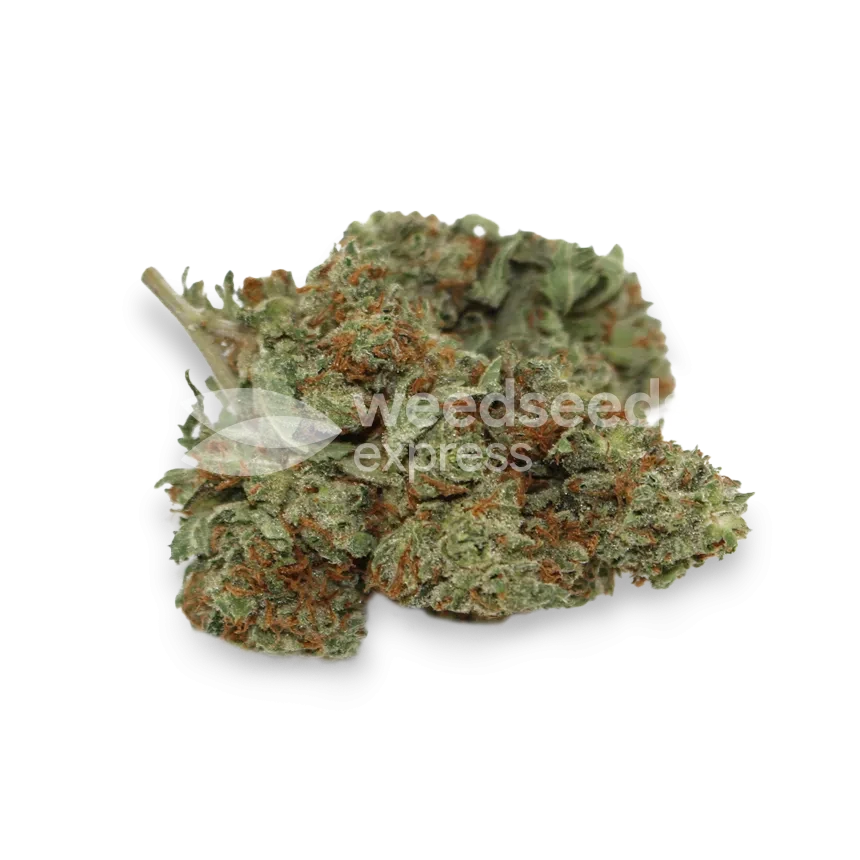 Add to Cart -
Shipping within 24 hrs
Rated 4.8/5 on Reviews.io
Our secure payment options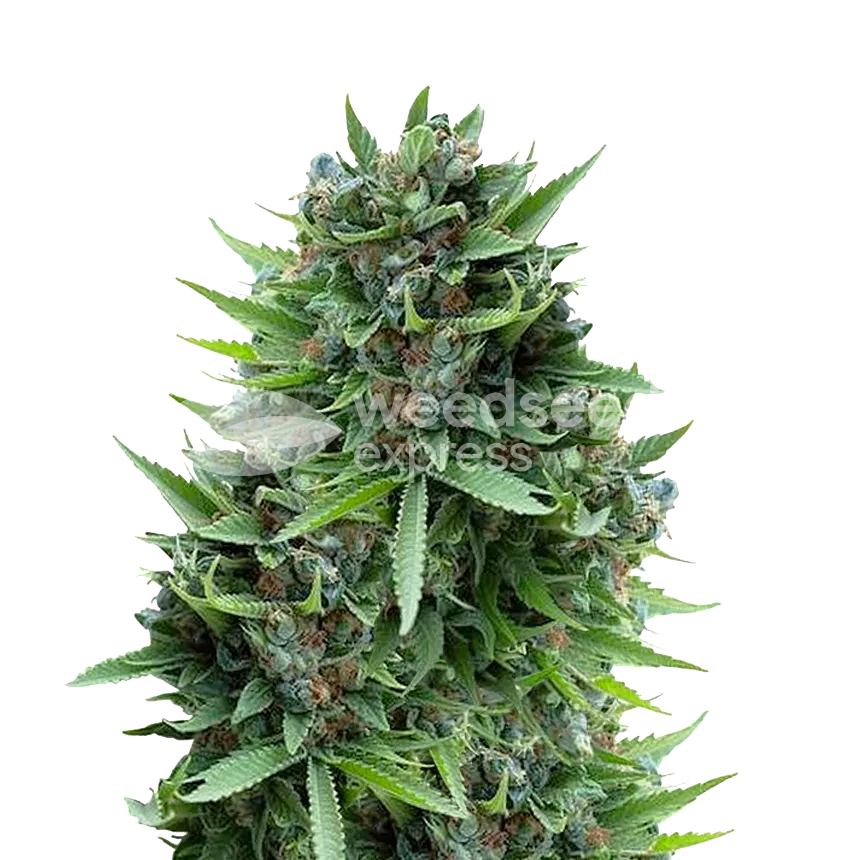 Sour Diesel feminized seeds
Specifications
Genetics
Chemdawg 91 x Super Skunk
Yield indoor
400-500 grams per m2
Yield outdoor
500-600 grams per plant
Height outdoor
160-300 cm
Flowering time
63-70 days
Cultivation
Indoor, Outdoor, Greenhouse
Climate
Temperate, Mediterranean, Arid, Tropical
Flavors
Herbal, Citrus, Pine, Diesel
Effects
Creative, Energetic, Focused, Happy, Relaxed, Uplifting
Terpenes
Camphene, Alpha Bisabolol, Beta Phellandrene, Terpinolene, Alpha Pinene, Beta Caryophyllene, Linalool, Limonene, Beta Farnesene, Humulene
Description
The Sour Diesel cannabis strain is a strain of the highest quality and known for her potent and resinous buds. She is quite easy to grow, has great flavors and of course an insanely tasty Sativa effect!
Wondering what the Sour Diesel cannabis seeds have to offer for your next grow? Keep reading and be tempted by this Sour D strain.
Why you should buy Sour Diesel feminized seeds:
Suitable for beginners and experienced growers

Short growing time of just over ten weeks

Great harvest potential

High THC, Powerful, cerebral and uplifting high
Growing Sour Diesel seeds (indoors and outdoors)
Sour Diesel feminized seeds grow into large plants that prefer dry, warm climates with relatively low humidity. In this type of environment, the plant can grow very large and in extreme cases can even reach a height of 300 cm.
Of course, you can also grow this beauty indoors or in a greenhouse. Although the Sour Diesel strain is easy to grow, especially for a Sativa strain, you should be aware of her susceptibility to mildew. Keep your growing environment clean and sterile.
When you grow Sour Diesel inside, make sure you have enough space, as she can grow quite large. Especially when you give her roots some space.
To control her height, you can prune Sour Diesel plants or grow her in small pots. This can also be done by training the plant. For example, she is very suitable for training methods like "Scrogging".
When growing indoors, it is recommended to grow her under high intensity lights. This way, you can exploit her maximum potential.
Flowering time
The flowering time for this mostly sativa strain is relatively short, somewhere between 63 and 70 days.
Plant height
Sour Diesel cannabis seeds will grow into tall plants. When grown indoors, her average height is between 120 cm and 160 cm. When grown outdoors in the open ground, her height will reach between 160 cm and 300 cm.
Sour Diesel feminized seeds yield
Are you growing outdoors in the Northern Hemisphere? Then you can harvest in early October. Here, the plant has a harvest potential of up to 600 grams per plant. Indoor growers can expect 400-500 grams per m2 under ideal conditions.
Effects of Sour Diesel
The Sour Diesel strain is hugely popular with recreational users looking for improved mood and increased energy levels. You will experience a strong feeling of obvious euphoria. Sour Diesel is therefore considered to be a real stimulant. This energy boost can also fuel your creativity, opening up your brain for new ideas. Just make sure you have your pen, brushes or keyboard close by when the inspiration hits you.
As a Sativa dominant strain, her Indica effects are barely noticeable. Her typical qualities provide the consumer with intense cerebral experiences. Sour Diesel's high has a fast, long-lasting effect that you can still feel five hours later. This weed is therefore ideal to smoke during the day or in the early evening.
Another great advantage of Sour Diesel is the fact that this strain will never make you paranoid. Like most sativa dominant strains, she can make you rather social and even turn you into a very talkative character.
The weed also possesses medicinal qualities. Consumers may use it in a healthy dose to relieve depression, pain, stress and other lesser ailments.
Side effects
The most common side effects of Sour Diesel cannabis are the well-known dry eyes and mouth. If this bothers you, just grab yourself a pitcher of lemonade, and you should be all set to enjoy the Sour Diesel smell and flavors of this great strain.
Smell and taste
As you might expect with the name Sour Diesel, the taste has a distinct diesel-fuel-like tone that can be quite pungent but is wonderfully nuanced by lemony herbal flavors. While the smell may seem a tad intense at first, it is actually quite pleasant. Soft, citrussy and earthy.
Origin
Sour Diesel, which is also known as Sour D, is a descendant of Super Skunk and Chemdawg 91.
Like many legendary strains, Sour Diesel originated in the sunny west coast of California in the 1990s. Currently, she is considered one of the best hybrid genetics on the cannabis market.
The best feminized Sour Diesel seeds for sale at Weedseedsexpress
The lovely Sour Diesel is a pleasure to grow and even more so to consume. She belongs to the ranks of classics and one of the best strains available today. As far as we are concerned, there are enough reasons to grow this beautiful plant yourself.
At Weedseedsexpress we have the greatest high quality seeds for sale, stealth shipping and germination guarantee. All the more reasons to buy your Sour Diesel marijuana seeds now at Weedseedsexpress and start growing your own!
Payment & Delivery
You might also like these seeds
Sour Diesel feminized seeds alternatives