Sour Diesel
autoflower seeds
What's better than eating a bag of Sour Patch Kids and the smell of gasoline? Smoking your homegrown Sour Diesel weed, combining both experiences.
Jump to description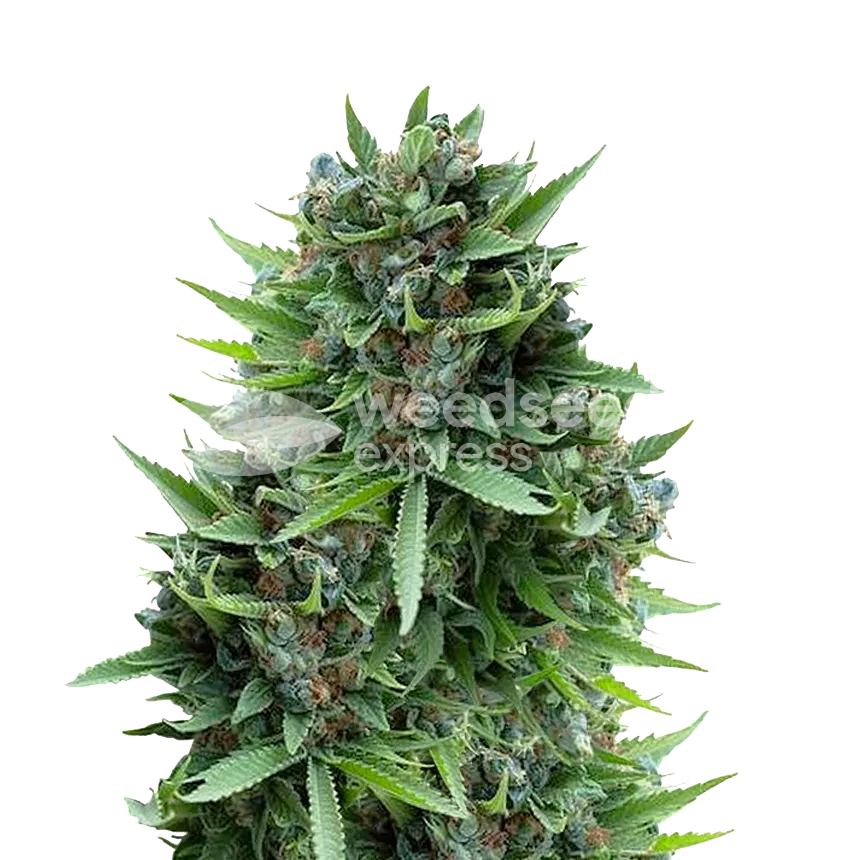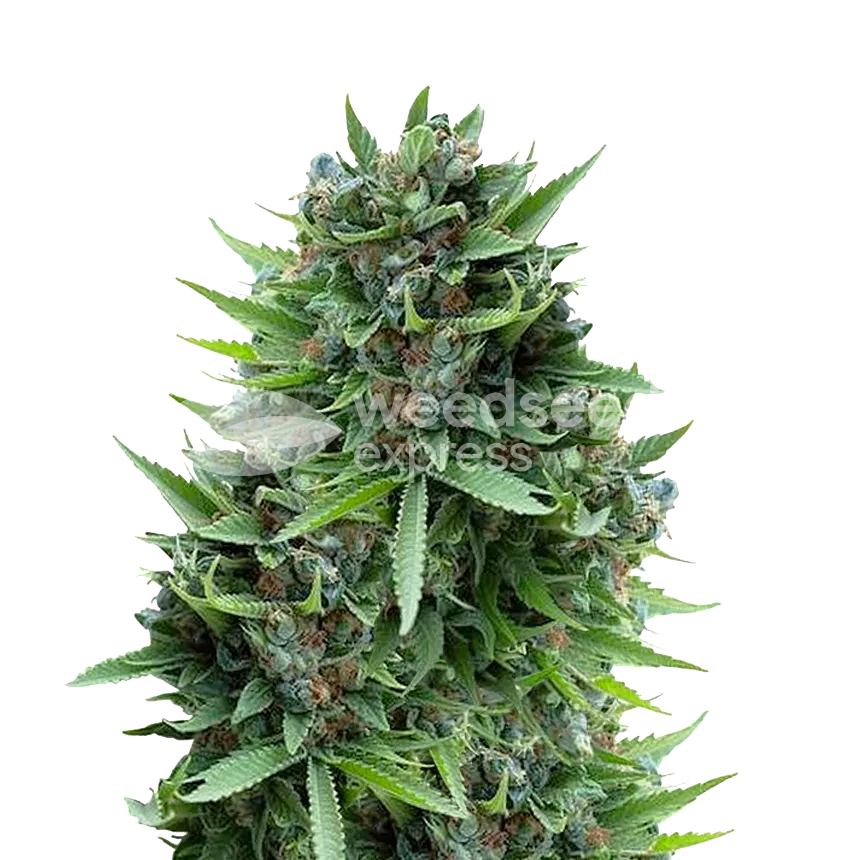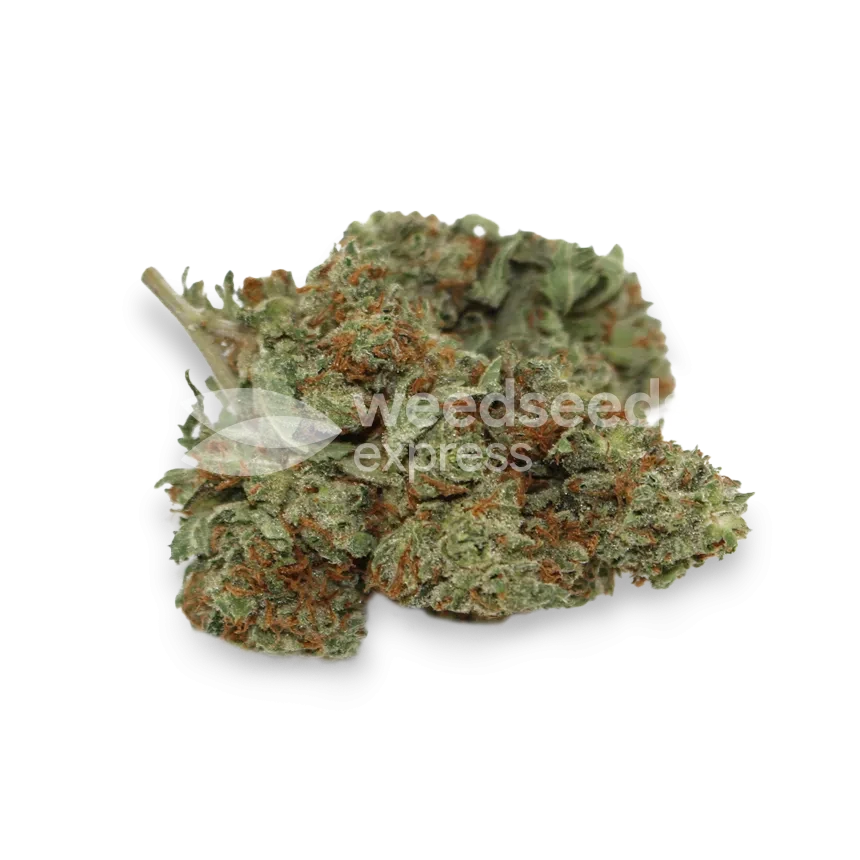 Add to Cart -
Shipping within 24 hrs
Rated 4.8/5 on Reviews.io
Our secure payment options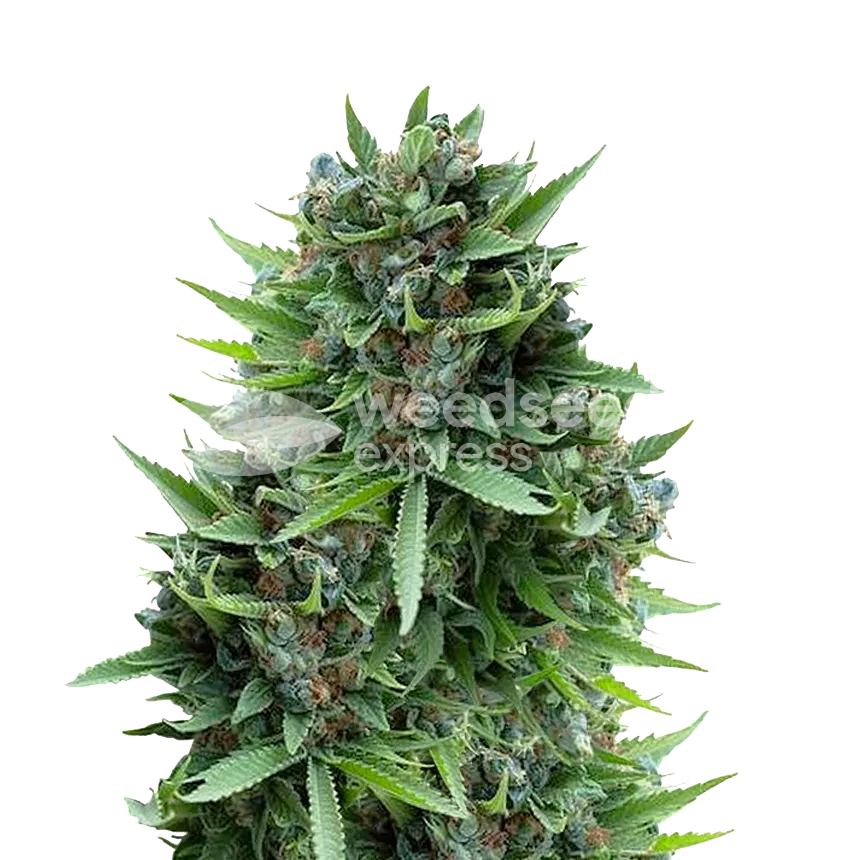 Sour Diesel autoflower seeds
Specifications
Genetics
Chemdawg 91 x Super Skunk
Yield indoor
350-400 grams per m2
Yield outdoor
50-170 grams per plant
Flowering time
56-63 days
Cultivation
Greenhouse, Indoor, Outdoor
Climate
Mediterranean, Temperate
Flavors
Citrus, Diesel, Earthy, Herbal, Lemon, Pungent, Sour
Effects
Energetic, Euphoric, Happy, Relaxed, Uplifting
Terpenes
Camphene, Alpha Bisabolol, Beta Phellandrene, Terpinolene, Alpha Pinene, Beta Caryophyllene, Limonene, Beta Farnesene, Humulene
Description
Sour Diesel auto is the world-famous fuel-scented strain that has now been enhanced with potent Ruderalis genes. She offers a shorter growth cycle without compromising on quality and yield.
This vintage, Sativa-dominant hybrid, performs incredibly, is not dependent on any light cycle, and features high THC levels of 23%. Furthermore, gas and fuel lovers will love these sour citrus and diesel fuel-flavored cannabis seeds.
Wondering what more these wonderful autoflowering cannabis seeds have to offer for your next grow? Keep reading and let yourself be seduced by our auto Sour D strain.
Are you a grower with a bit more patience in return for an even bigger yield? Make sure you also check out our Sour Diesel feminized seeds!
Why you should buy Sour Diesel auto seeds:
Classic fuel-like flavor and aroma.

Accelerated flowering phase

Great harvest potential
Growing Sour Diesel autoflower seeds (indoors and outdoors)
Our Sour Diesel autoflower seeds are suitable for indoor, outdoor, and greenhouse cultivation.
If you are looking to grow healthy plants, keep in mind that autoflowering Sour Diesel seeds grow into plants that prefer dry, warm climates with relatively low humidity.
Provide her with optimum circumstances, and she will bring forth compact plants producing huge colas, medium-sized internodal spacing, and a very jagged bud structure
The stacked buds, typical for a Sativa dominant variety, will be covered under a thick silver blanket of icy trichomes when the harvest time approaches.
Since Sour Diesel auto seeds are feminized as well, they will grow into 100% female plants. As opposed to regular seeds, with which the male-to-female ratio is generally 50-50, so perfect if you want guaranteed potent bud.
Flowering time
The flowering phase for Sour Diesel autoflower is relatively short, generally between 56 and 63 days.
Are you growing outdoors in the Northern Hemisphere? If you plant this strain early enough, you will be able to realize two full harvests before the season is over.
Plant height
While remaining relatively short when grown indoors (75 - 100 cm) Sour Diesel autoflowering cannabis seeds will grow into taller plants outdoors (up to 160 cm).
Sour Diesel auto seeds yield
The significantly shorter flowering phase of Sour Diesel autoflower does not affect the yield. Just look at her excellent yield potential.
Indoor growers can expect 350 - 400 grams per m² under ideal conditions.
Outdoors, your yield will be approximately 170 grams per plant, which is similar to most autoflowering fuel and gas cultivars.
Effects of Sour Diesel auto
Sour Diesel's high has a fast, long-lasting effect that brings about intense cerebral sensations. This makes the Sour Diesel strain hugely popular with recreational users looking for improved mood and increased energy levels.
Her potent uplifting properties can improve your social skills and make you more talkative. Consequently, this weed is best smoked during the day or in the early evening.
The weed also possesses excellent medicinal qualities. In addition to her anti-inflammatory properties, she can alleviate depression, pain, stress, and other minor ailments when taken in moderate doses.
Side effects
Sour Diesel also does not cause paranoia like most Sativa dominant strains, which is another great advantage. The most common side effects of Sour Diesel cannabis are the well-known dry eyes and mouth. Simply remain properly hydrated and you should be all set to enjoy all the wonderful smells and flavors of this great strain.
Smell and taste
As you already expect with a name like Sour Diesel, she has a distinct, very strong diesel smell due to her chemical fuel terpene profile. Her flavor palette is quite pungent, yet wonderfully nuanced by a quite a citrusy taste and herbal flavors.
Origin
Sour Diesel autoflower, also affectionately called Sour D or Sour Deez, is a descendant of Chemdawg 91 x Super Skunk.
Like many legendary strains, Sour Diesel originated on the sunny west coast of California in the 1990s, where a potent ruderalis was thrown into the mix to create an autoflowering variety.
With her amazing gene pool, she is considered one of the best autoflowering hybrids available today.
The best Sour Diesel autoflower seeds for sale at Weedseedsexpress
At Weedseedsexpress, we offer the greatest high-quality seeds for sale, stealth shipping, and a germination guarantee. Not only do we take utmost care in selecting only the best seeds for you, but your seeds also arrive in a discrete package. Furthermore, we have a great customer service team that is ready for all your questions.
Are you looking for a large-producing autoflowering strain? This autoflowering West Coast legend, not to be confused with the East Coast Sour Diesel, has everything the discerning grower desires.
Auto Sour Diesel is a pleasure to grow and even more enjoyable to consume. As one of the best strains available today, she belongs to the ranks of true classics.
All the more reasons to buy the original auto Sour Diesel marijuana seeds today at Weedseedsexpress and grow your Sour Diesel weed with this one-of-a-kind variety.
Payment & Delivery
You might also like these seeds
Sour Diesel autoflower seeds alternatives