Sleepy Joe OG
feminized seeds
Looking for your presidential running mate? Growing our Sleepy Joe OG feminized seeds is the best executive order you could take.
Jump to description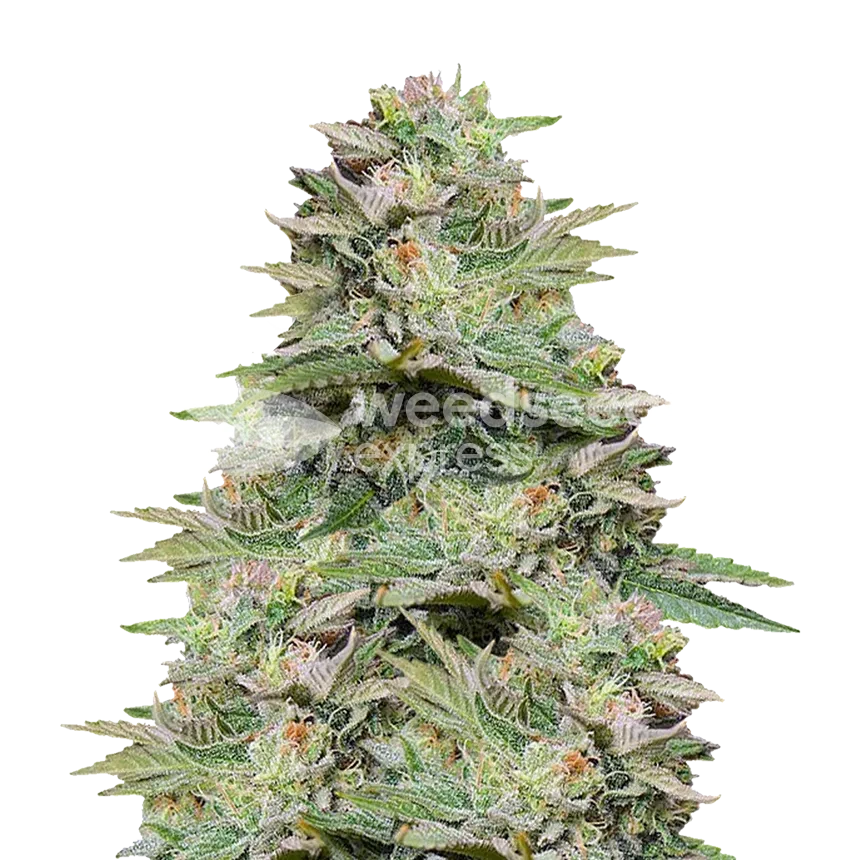 Sleepy Joe OG Strain Info
Genetics
Nova OG x Obama Kush
Yield indoor
500-600 grams per m2
Yield outdoor
850-900 grams per plant
Height outdoor
180-230 cm
Flowering time
56-63 days
Cultivation
Indoor, Outdoor, Greenhouse
Climate
Mediterranean, Tropical, Temperate
Flavors
Strawberry, Lemon, Citrus
Effects
Powerful, Euphoric, Relaxed
Terpenes
Myrcene, Nerolidol, Limonene
Sleepy Joe OG feminized seeds
Combining Obama Kush x Nova OG, Sleepy Joe OG seeds are one of the most powerful strains on the market. A sky-high THC percentage and a rather fruity flavor have quickly made this strain also one of the most beloved weed seeds to grow.
Why buy feminized Sleepy Joe OG seeds:
Easy to grow

Sweet, fruity flavors

Impressively high THC content

Fast flowering time

Very high yield potential

Exceptional resin production

Sleepy Joe plants can bear dark purple flowers
Flowering Time
Sleepy Joe OG seeds are fast flowers in our feminized seeds collection. As soon as her vegetative stage is done, her flowering time will be somewhere between eight and nine weeks.
Yield
As Sleepy Joe OG plants form countless large flowers, you can expect a hefty yield.
Indoors, growers can harvest up to 600 grams per square meter. Choose for outdoor cultivation, and this variety of feminized Sleepy Joe seeds can net you a grand harvest of up to 900 grams per plant.
Effects
Get ready for Sleepy Joe OG! This strain offers a relaxing, creative boost that's easy to enjoy.
At first, you'll feel a joyful rush, then a deep sense of calm. Best of all, both these effects last a long time, letting your imagination soar.
Sleepy Joe OG weed is best enjoyed in the evening, after all your work is done. Just put on some music, play a (video) game, or start painting.
THC Level
Sleepy Joe OG can hit you like a ton of bricks! Even if you're used to strong weed, her high THC content of 34% will impress you.
Smell & Flavors
Sleepy Joe OG smells amazing! Her buds remind us most of a fresh mix of strawberry sweetness and zesty lemon.
Because of these wonderful aromas, her weed is also perfect for cooking. The fruity flavor makes cannabis edibles taste even better!
Height
Plants grown from Sleepy Joe OG cannabis seeds can grow to very different heights, based on your location. If you grow indoors, your plant will reach moderate heights of 110 to 130 cm.
Outdoors, your Sleepy Joe OG plant can grow up to 230 centimeter, which can form quite an impressive cannabis tree.
Origin
Crossing the outstanding genetic properties of Obama Kush x Nova OG, Sleepy Joe OG seeds were born. Her parentage is pretty impressive, considering it includes OG Kush, Afghani, Jack the Ripper, and Harlequin.
This powerful indica dominant hybrid was named after Joe Biden, the 46th President of the United States, using his less favorable nickname.
Grow Tips
You can use different plant training methods. Techniques like the Sea Of Green (SOG), Low-Stress Training (LST), or Screen of Green (SCROG) are effective. Choose based on your expertise and resources.

Sleepy Joe OG is easy to grow and suitable for both beginner and experienced growers.

You can cultivate this strain indoors and outdoors, considering your climate and space. This strain thrives best in warm, humid climates.

If growing outdoors, crops are best harvested in late September (in the Northern Hemisphere).

Proper pruning can help boost production and enhance bud density.

Look out for common cannabis pests like spider mites indoors; and slugs and snails outdoors. Regular checkups can prevent potential crop damage.
Why buy feminized Sleepy Joe OG seeds at WeedSeedsExpress?
Stellar Customer Support - Our company is built on customer service, and we aim to reply to all emails within 24 hours or less.
Germination Guarantee - We are confident in the quality of our seeds. That's why we guarantee that they will germinate. If they don't, we'll replace them for free.
Fast Worldwide Shipping - We pride ourselves on our fast shipping. With distribution centers in the US and EU, we can ship seeds to most of our customers as quickly as three days.
Free Seeds - Get FREE seeds included with any order when purchasing five or more seeds.
Payment & Delivery
You might also like these seeds
Sleepy Joe OG feminized seeds alternatives