NYC Diesel
feminized seeds
NYC Diesel is a very popular strain for many reasons. She ticks all the boxes that we as growers consider essential. 
Jump to description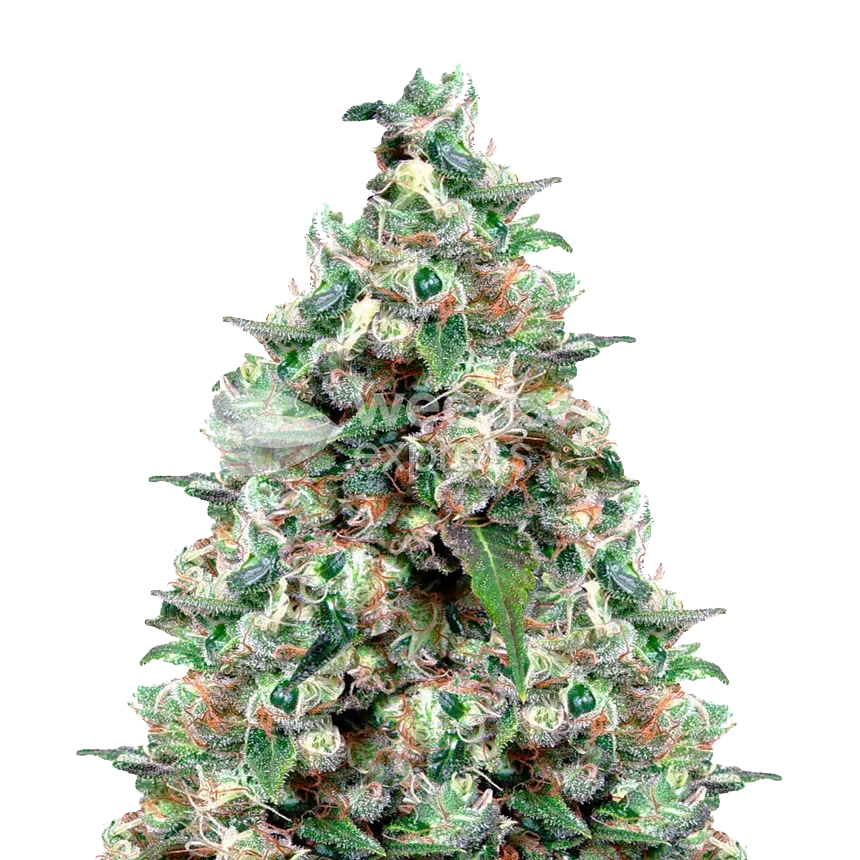 NYC Diesel Strain Info
Genetics
Sour Diesel x Afghani x Hawaiian
Yield indoor
400-500 grams per m2
Yield outdoor
450-500 grams per plant
Height outdoor
125-175 cm
Flowering time
63-70 days
Cultivation
Indoor, Outdoor, Greenhouse
Climate
Temperate, Mediterranean, Arid, Tropical
Flavors
Fruity, Sweet, Woody, Citrus
Effects
Energetic, Euphoric, Happy, Relaxed, Uplifting, Powerful
Terpenes
Nerolidol, Trans Nerolidol, Delta 3 Carene, Terpinolene, Alpha Pinene, Limonene, Eugenol, Alpha Phellandrene, Cymene, Gamma Terpinene
NYC Diesel feminized seeds
We can say that the NYC Diesel plant is a plant with a lack of flaws. It's only logical that NYC Diesel took second place as the best Sativa during the High Times Cannabis Cup in 2001, 2003, and 2004.
Curious about what this particular plant has to offer for your new grow? Then read on!
Why you should buy feminized NYC Diesel seeds:
Suitable for beginners
Great for medicinal use
Pleasant to smoke
Delicious high
Growing NYC Diesel feminized seeds (indoors and outdoors)
One of the most satisfying features of NYC Diesel feminized cannabis seeds is the ease with which this cannabis plant can be grown. Due to its high mold resistance, the plant can be cultivated indoors and outdoors in cool and Mediterranean climates.
While growing, you can, if desired, apply different cultivation methods. For example, SOG (Sea of Green) and SCROG, with which you can increase your yield considerably. She is also very forgiving when it comes to pruning. Finally, this Sativa dominant plant requires a moderate diet and grows best in airy soil or a hydroponic setup.
Flowering time
The flowering time of this plant is about 9 to 10 weeks or 63 to 70 days. When grown outdoors, NYC Diesel's flowering ends around October, after which she can be harvested.
Plant height
NY Diesel feminized strain seeds turn into a fast-growing plant, especially during the vegetative phase (growth phase). However, you can expect her to reach the same height as other similar Sativa hybrids under normal conditions.
Growing NYC Diesel seeds indoors, the plant usually reaches a height of 90 cm to 150 cm.
The plant usually reaches 125 cm to 175 cm when grown outdoors.
NYC Diesel feminized yield
NYC Diesel is a plant capable of developing high-quality monster buds that are beautiful and give off an unmistakable diesel-like scent during the flowering phase. These thick, broad, dark green buds can turn purple shortly before harvest.
In terms of yield, she does not disappoint. Growing NYC Diesel feminized seeds indoors, harvests of 400 to 500 grams per m² are easily obtained.
Depending on the circumstances, Outdoors vary between 450 to 500 grams per plant.
Effects 
As for the high, NYC Diesel will surprise you with a powerful feeling of revitalization, joy, and a touch of euphoria. This moment of euphoria transitions pleasantly into a sense of calm and relaxation, mixed with a certain serenity.
She is a great stress reliever and can provide the necessary motivation. Therefore, the weed is perfect for medicinal use and inspiration on a creative level.
This fantastic high works on both body and mind. Powerful, but not overwhelming. Therefore, the weed is suitable for beginner smokers and a fantastic choice. 
Side effects
Side effects of NYC Diesel include dry mouth and eyes. In addition, you may experience dizziness or paranoid feelings exceeding the dosage. Therefore, take it easy and build up slowly.
Smell and taste
Although the name might suggest otherwise, NYC Diesel weed does not have a Diesel flavor. Instead, she tastes mostly (citrus) fruity like grapefruit, lime, and lemon. However, the smell is unmistakably Diesel-like, and it is this very combination making this cannabis a true delight.
The smoke is quite balanced; it has a pleasant feel in the mouth but isn't heavy enough to cause coughing. An excellent weed to smoke!
Origin
NYC Diesel owes her name to her New York City roots. Together with Chemdawg, Sour Diesel, and OG Kush, feminized NYC Diesel marijuana seeds are among the best-selling cannabis seeds in the United States and the Netherlands.
She has an interesting genetic background, consisting of Mexican Sativa mixed with Afghan and Hawaiian Indica. Therefore, she is an unforgettable strain and an all-time favorite in Amsterdam coffee shops.
The best NYC Diesel feminized seeds for sale at Weedseedsexpress
NYC Diesel feminized is known for its potency. She is a hybrid strain, and even though her Indica component tends to take over a bit, you will be amazed by the potency of her aroma and the buzz. Be amazed and buy your NYC Diesel seeds at Weedseedsexpress today!
Payment & Delivery
You might also like these seeds
NYC Diesel feminized seeds alternatives