Lamb's Bread
feminized seeds
The King of Reggae, Bob Marley, was the biggest advocate of Lamb's Bread. Now grow your own, with Lamb's Bread feminized seeds.
Jump to description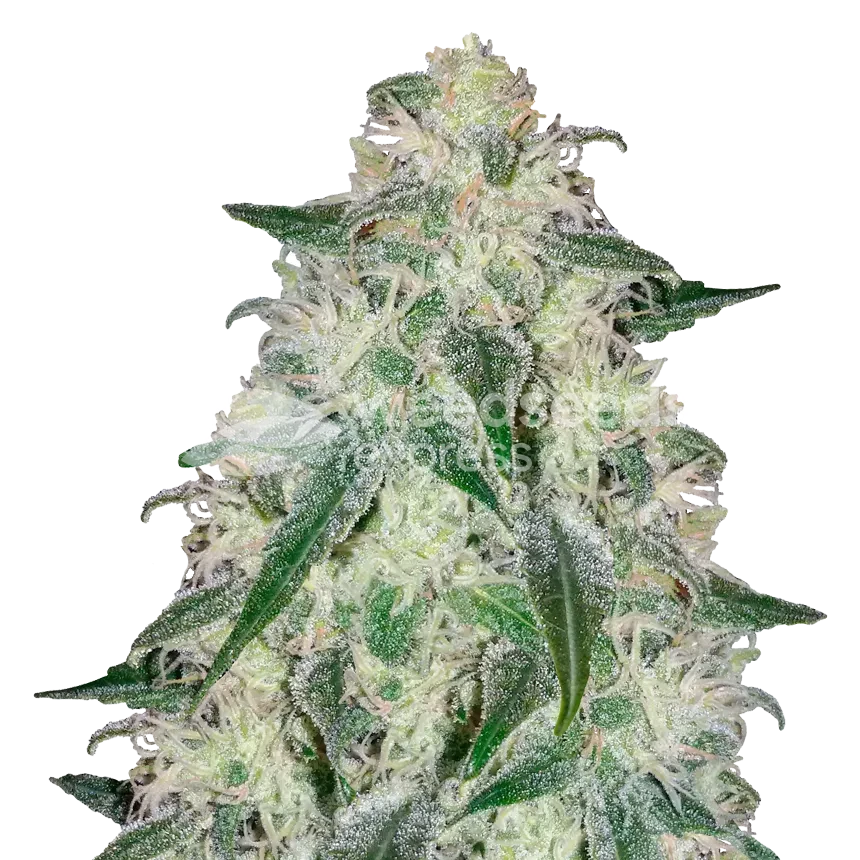 Lamb's Bread Strain Info
Yield indoor
300-400 grams per m2
Yield outdoor
300-400 grams per plant
Height outdoor
140-200 cm
Flowering time
63-70 days
Cultivation
Indoor, Outdoor, Greenhouse
Climate
Tropical, Mediterranean, Arid
Flavors
Earthy, Sweet, Citrus, Herbal, Woody, Spicy
Effects
Happy, Relaxed, Creative, Cerebral, Energetic
Terpenes
Alpha Pinene, Valencene, Limonene, Delta 3 Carene, Caryophyllene, Terpineol
Lamb's Bread feminized seeds
Lamb's Bread seeds (sometimes written as Lambs Bread seeds) are almost pure Jamaican sativa seeds. While this by itself might already be enough to earn quite the reputation, Lamb's Bread is also the all-time favorite strain of none other than Bob Marley.
Besides offering your taste buds a very special treat, Lamb's Bread smells awesome and is the perfect strain to promote positive energy and get your creative juices flowing
Are you curious why Bob preferred this particular strain of weed seeds for sale? Please continue reading and discover our Lamb's Bread feminized strain seeds.
Why buy feminized Lamb's Bread seeds:
The uplifting high promotes positive energy

Produces high-yielding crops

Delicious sweet and spicy flavor and aroma

Classic Jamaican landrace seeds

Bob Marley's favorite strain
Flowering time
Lamb's Bread marijuana seeds, like a typical sativa marijuana strain, have a slightly longer flowering period. Once these feminized cannabis seeds have grown into fully matured plants, they have a total flowering time of nine to ten weeks.
Outdoors, this means that you can harvest in October (in the Northern Hemisphere) and will be able to enjoy the finished product by Mid-November.
Yield
Grown indoors, Lamb's Bread plants can produce yields of up to 400 grams per square meter.
Outdoor growers can rejoice in harvests of up to 400 grams per plant when provided with optimal conditions.
Effects
As befits an almost pure Sativa, Lamb's Bread weed offers uplifting effects that are primarily cerebral, although that smidge of Indica ensures that the body becomes surprisingly relaxed.
Fast-acting and energizing, the high hits almost immediately and engulfs the mind with a sensation of pure joy. Boosting creativity and deep philosophical thoughts, this strain invites the user to view the world in vibrant HD color.
Medically, Lamb's Bread is an incredible mood enhancer, that may help alleviate all kinds of mental disorders such as chronic stress, anxiety, and depression, and can even take the edge off for those struggling with ADD/ADHD PTSD.
THC Level
The green buds of Lamb's Bread can be rather potent. With 21% THC content, Lamb's Bread weed is a proud almost pure sativa joining the ranks of our high THC weed seeds family.
Smell & Flavors
The sweet taste of Lamb's Bread certainly contributed to her popularity. This sweet and herbal flavor with a hint of citrus is attributed to the dominant terpene, caryophyllene.
The smoke smells woody and sweet, with earthy nuances and plenty of spices.
Height
The Lamb's Bread feminized strain grows into medium-sized plants of about 120 to 150 cm when grown in an indoor environment.
Outdoors, under the right conditions, a Lamb's Bread feminized cannabis seed can grow into a tall, vigorous marijuana plant of up to 2 meters!
Origin
Lamb's Bread, sometimes -incorrectly- called Lamb's Breath, owes her name to the light green, uniquely shaped buds that are reminiscent of balls of sheep's wool.
While currently one of the most popular Sativa marijuana strains available, her genetic origin remains somewhat of a mystery. What we do know is that this almost pure strain definitely originated in Jamaica.
With her pure Jamaican Sativa heritage, Lamb's Bread contains only slight traces of Indica, resulting from some ancient blending back in time. This historic strain is about as close as it can get to pure sativa landrace seeds.
Grow Tips
Opt for feminized seeds for consistent growth.

Best suited for tropical, subtropical, or Mediterranean climates.

Avoid cold temperatures; Lamb's Bread doesn't thrive in cold.

Indoor cultivation is preferred in non-optimal climates.

Ensure long summers for outdoor growing due to her Sativa genetics.

Keep indoor humidity levels between 40% and 50%.

Provide ample space as the plant grows tall and wide.

Expect dense, medium-sized, lime-green buds with bright pistils.

Requires a lot of room due to her expansive growth.

Best for growers with previous marijuana cultivation experience.
Why buy feminized Lamb's Bread seeds at WeedSeedsExpress?
Stellar Customer Support - Our company is built on customer service, and we aim to reply to all emails within 24 hours or less.
Germination Guarantee - We are confident in the quality of our cannabis seeds. That's why we guarantee that they will germinate. If they don't, we'll replace them for free.
Fast Worldwide Shipping - We pride ourselves on our fast shipping. With distribution centers in the US and EU, we can ship seeds to most of our customers as quickly as three days.
Free Seeds - Get FREE seeds included with any order when purchasing five or more seeds.
Payment & Delivery
You might also like these seeds
Lamb's Bread feminized seeds alternatives