Island Sweet Skunk
feminized seeds
Straight from Vancouver Island, Skunk has never tasted so sweet. Get energized, and grow this great strain yourself with Island Sweet Skunk feminized seeds!
Jump to description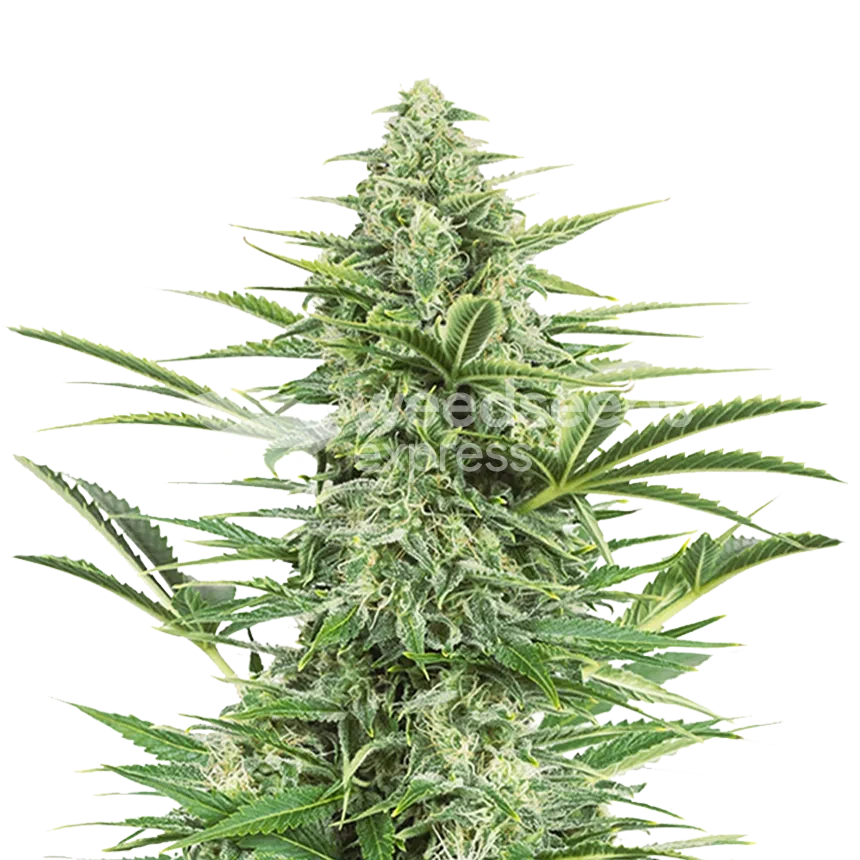 Island Sweet Skunk Strain Info
Genetics
Sweet Pink Grapefruit x Skunk #1
Yield indoor
500-600 grams per m2
Yield outdoor
600-700 grams per plant
Height outdoor
150-250 cm
Flowering time
63-70 days
Cultivation
Indoor, Outdoor, Greenhouse
Climate
Mediterranean, Arid, Tropical
Flavors
Skunk, Spicy, Sweet
Effects
Creative, Euphoric, Happy, Uplifting, Calming
Terpenes
Humulene, Camphene, Alpha Bisabolol, Beta Phellandrene, Terpinolene, Alpha Pinene, Beta Caryophyllene, Linalool, Limonene, Beta Farnesene
Island Sweet Skunk feminized seeds
Island Sweet Skunk seeds (sometimes referred to as Sweet Island Skunk) were created by crossing Sweet Pink Grapefruit with Skunk #1. With a sweet and skunky flavor profile, Skunk-lovers will adore this uplifting and energetic strain.
Island Sweet Skunk marijuana seeds are a great choice when it comes to Sativa weed seeds, as she is easy to grow, with a great harvest potential to boot. If you are curious about growing this Sativa dominant cannabis strain, continue reading!
Why buy feminized Island Sweet Skunk seeds:
A well-balanced, energetic, and social high

Easier to grow than most Sativa (dominant) strains

Sweet, citrus flavor with hints of grapefruit

Impressive yield, even for beginners

Third place - Sativa Cup - Cannabis Cup Denver 2012

Rather resistant to mold
Flowering time
The flowering time of Island Sweet Skunk takes nine to ten weeks. Flowering of these feminized marijuana seeds begins with a significant stretch, and it's essential to wait until her buds reach full, heavy maturity before harvesting.
Yield
With proper care and control, you can reap exceptional yields of up to 700 grams per plant outdoors. Thanks to the extraordinary growth potential in open spaces, this impressive Island Sweet Skunk yield is possible.
Indoors, you can still achieve impressive harvests of up to 600 grams per square meter. Ensure good light regiment and adequate space for the maximum harvest of these high yield weed seeds.
Effects
Island Sweet Skunk weed produces an energetic and uplifting high typical of Sativa varieties. This long-lasting cerebral high is known for her calming and creative effects.
Many opt to utilize it as an uplifting daytime mood enhancer or inspiration for creative processes. You may well find that next great idea after just one hit.
Island Sweet Skunk is a versatile medicinal strain used to soothe various ailments. She might help reduce the symptoms of chronic pain, muscle spasms, inflammation, and fatigue. Thanks to her focused and uplifting effects, weed from these Cannabis Cup seeds has been reported as potentially treating stress and anxiety disorders.
THC Level
Island Sweet Skunk is part of our high THC cannabis seeds with a THC level of 23%. This is partly responsible for her nice buzz.
Just beware if you are sensitive to THC, make sure you take it slow, to not be too overwhelmed by her head high.
Smell & Flavors
Island Sweet Skunk has a stand-out aroma of sweet, spicy, and skunk. These rich grapefruit and citrus aromas are present in the flavor too.
A creamy mouth-feel to the smoke, giving way to skunk and sour citrus layers. The flavor lingers for a while, with a lasting, dreamy sweetness.
Height
Island Sweet Skunk can be trimmed and topped, but she can reach between 150 and 250 cm outdoors in her full glory.
The plant height is more compact for indoor growers at 125 to 175 cm. Still, growth spurts can occur, turning Island Sweet Skunk into a very tall and slender plant, spawning beautiful green buds with orange hairs.
Origin
Island Sweet Skunk is a native Canadian strain created by modifying the legendary Skunk #1. Despite her creation and popularity on Vancouver Island (British Columbia, Canada) these skunk seeds have since become a worldwide phenomenon, beloved from the West Coast of the USA to Amsterdam.
Her skunky origins and tropical fruity notes to which she owes her name mimic the sensation of spending time on a sun-drenched deserted island with a citrus cocktail. Her genetics are primarily Sativa, but there is some Indica for a robust structure and balanced high.
Grow Tips
Favors outdoor and greenhouse growing due to her height.

Manageable cannabis seeds for beginners, but experience is beneficial.

Displays good resistance to mold and mildew, as she is one of our mold resistant weed seeds.

Requires ventilation and filtration to control strong aroma.

Provide branch support during flowering to support heavy buds.

Maintain humidity around 50% for optimal yields.

Regular pruning is crucial for indoor cultivation.

Tolerates occasional rain showers.

Plant in discreet areas outdoors due to her captivating smell.

Perfect for greenhouse cultivation for climate control.

Grows tall and fast with minimal maintenance.

Add silica to feeding for enhanced growth and yield resilience.
Why buy feminized Island Sweet Skunk seeds at WeedSeedsExpress?
Stellar Customer Support - Our company is built on customer service, and we aim to reply to all emails within 24 hours or less.
Germination Guarantee - We are confident in the quality of our cannabis seeds. That's why we guarantee that they will germinate. If they don't, we'll replace them for free.
Fast Worldwide Shipping - We pride ourselves on our fast shipping. With distribution centers in the US and EU, we can ship seeds to most of our customers as quickly as three days.
Free Seeds - Get FREE seeds included with any order when purchasing five or more seeds.
Payment & Delivery
You might also like these seeds
Island Sweet Skunk feminized seeds alternatives