Green Crack
feminized seeds
You can drink a cup of coffee in the morning, or you can start your day with Green Crack, homegrown with our Green Crack feminized seeds.
Jump to description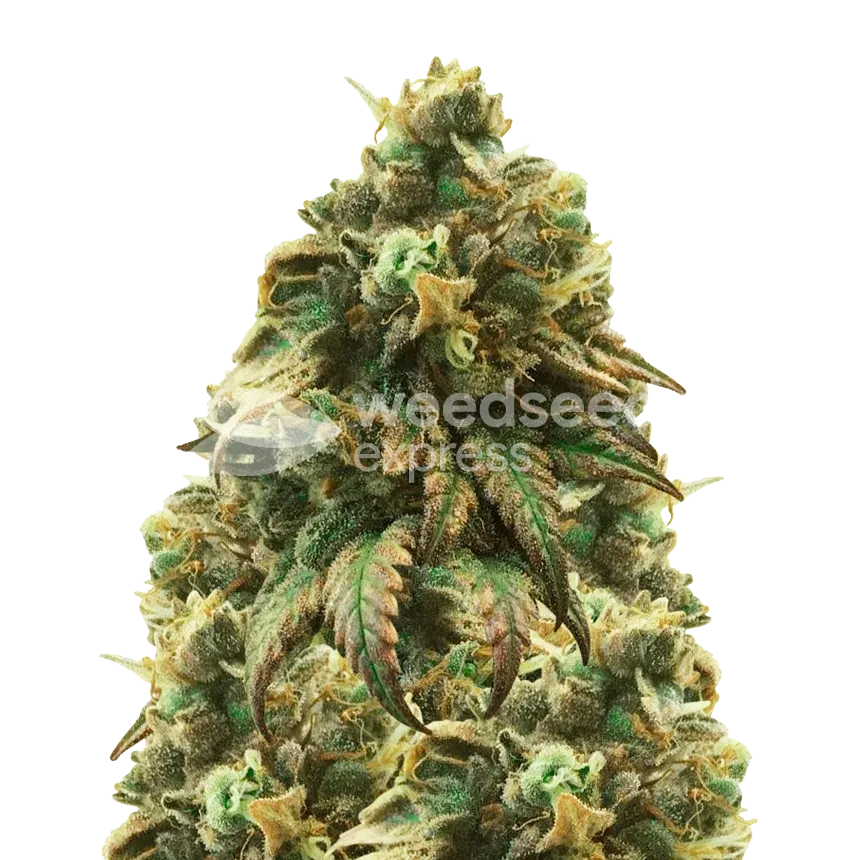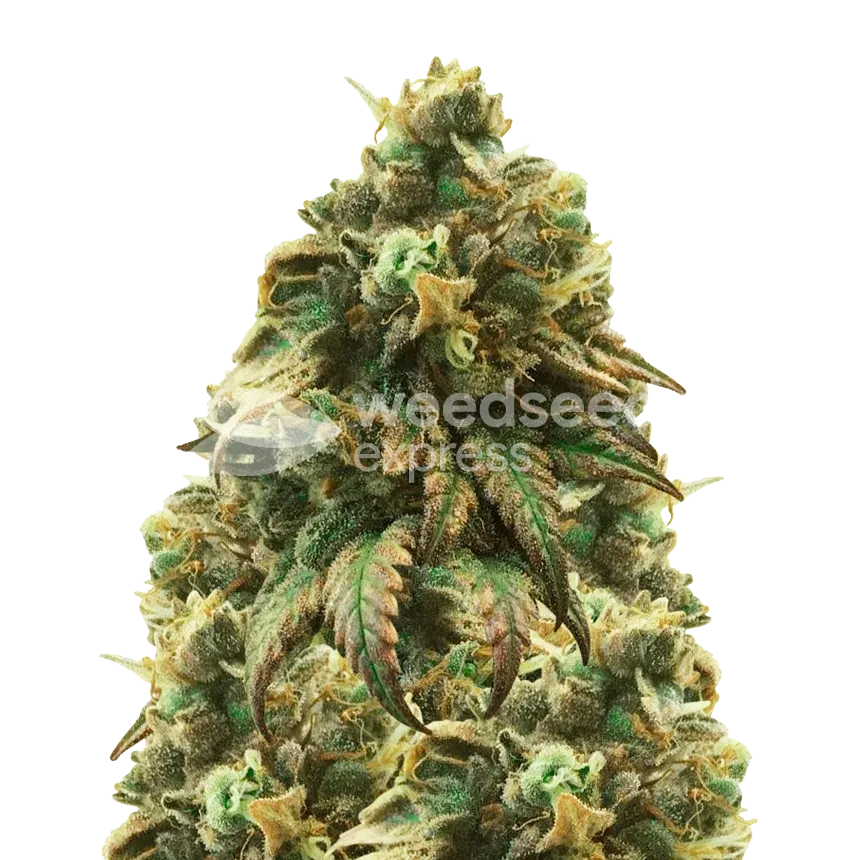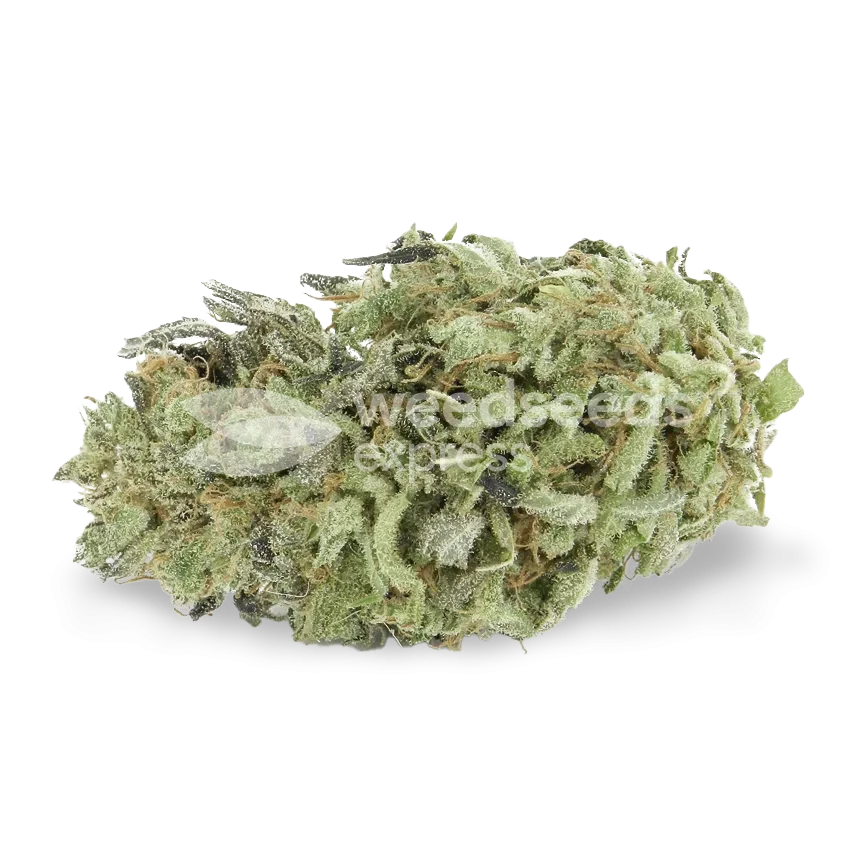 Add to Cart -
Shipping within 24 hrs
Rated 4.8/5 on Reviews.io
Our secure payment options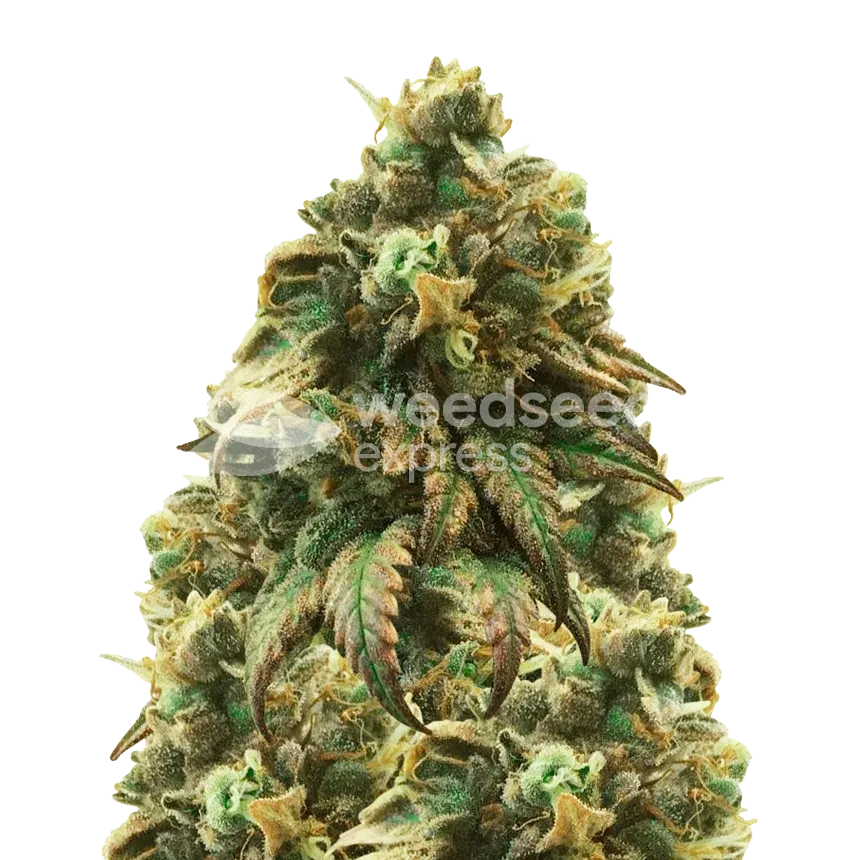 Green Crack feminized seeds
Specifications
Genetics
Afghani x Skunk #1
Yield indoor
500-600 grams per m2
Yield outdoor
800-1200 grams per plant
Height outdoor
200-350 cm
Flowering time
56-63 days
Cultivation
Indoor, Outdoor, Greenhouse
Climate
Temperate, Mediterranean, Arid
Flavors
Sweet, Tropical, Citrus, Earthy, Lemon
Effects
Energetic, Happy, Uplifting, Creative, Focused, Hungry, Relaxed
Terpenes
Camphene, Alpha Bisabolol, Beta Phellandrene, Terpinolene, Alpha Pinene, Beta Caryophyllene, Linalool, Limonene, Beta Farnesene, Humulene
Description
Green Crack may have a moniker that might seem off-putting to some, but it is a delightful strain and extremely popular in Australia and Colorado (USA).
Renowned for the positive experience, this Afghan X Skunk #1 cross, also known as Green Cush (with a C, not a K), was reportedly (re)named by the great Snoop Dogg himself, referring to its potent Sativa effects.
The Afghani and Skunk strains give this strain some remarkable properties, which have been superbly fused in Green Crack; both growth and potency, solid buds with good yields, and a long-lasting high.
These Green Crack marijuana seeds are feminized, making them easier to grow.
Note: First-time grower and want to grow Green Crack? Make it easy on yourself and guarantee yourself a successful harvest. Buy the Green Crack autoflower seeds. 
Why you should buy feminized Green Crack seeds:
Pretty much straightforward to grow
Short flowering time
Green crack can provide an extreme yield
Potent effects combined with an intensely fruity aroma and taste
Growing Green Crack (indoor and outdoor)
Green Crack Sativa seeds present a magnificent plant, medium to large, with a solid and open structure, a relatively large distance between the nodes, and long, thin leaves of beautiful light green. It grows vigorously; we advise controlling the size indoors to have sufficient space during flowering. She has the symmetrical appearance of a Christmas tree, with a generous production of large and heavy resinous buds, which are concentrated on the central stem and all the secondary branches.
This feminized strain grows well in greenhouse conditions, indoors or outdoors. It grows easily and quickly into a sturdy tall plant reaching 100-200 cm and a flowering time in September. You will be able to harvest impressive amounts of shiny, trichome-coated buds. The THC content is very high: 25%.
Flowering time
Green Crack feminized has a rapid flowering cycle of just 8 to 9 weeks. Unfortunately, the strain has a notoriously pungent smell during the flowering phase, so we advise you to take measures when growing indoors.
Plant height
The plant's Indica genetics (40%) means that it is an excellent strain to grow indoors, as it does not grow unmanageably tall. Outside, however, it will grow exceptionally well in the right conditions, dramatically filling the space. Indoors, Green Crack will not grow taller than 200 cm.
However, outside Green Crack feminized can grow into monster plants with heights of 3.5 meters!
Green Crack feminized yield
Green Crack's popularity is partly due to its impressive yields. When grown indoors, expect between 500 to 600 grams per  m². Outdoors this will be even more with a whopping 800 up to 1200 grams per plant.
Effects of Green Crack 
Cannabis Cup winner and a legendary American strain, Green Crack, delivers one of the highest Sativa highs. The high is uplifting, happy, energizing, and creative, typically Sativa. Ideal for good moments of conviviality with friends. It is ideally suited for medicinal use. Green Crack provides a lively and energizing cerebral high while relaxing the body, allowing them to go about their business in a focussed manner. The strain can be used to treat various medical conditions, including pain and anxiety.
Side effects
Green Crack is not associated with any severe side effects. Perhaps a slightly dry mouth, quickly resolved by drinking plenty of fluids. However, in rare instances, paranoia could be a side effect.
Smell and taste 
The weed has an intensely sweet and fruity aroma and flavor. A delightful composition of slightly earthy with notes of citrus, tropical fruit, exotic wood, and frankincense.
Origin
Green Crack feminized seeds result from the cross between a 1989 SSSC Skunk # 1 and an Isolated Afghani Cut. The result is a Sativa-dominant hybrid that is vigorous, hardy, easy to grow, short flowering, potent and productive.
Buy the best Green Crack seeds at Weedseedsexpress
Green Crack weed seeds are suitable for all growers looking for a variety with sweet and fruity aromatic and taste qualities of excellent quality, with a very high yield. It's already in high demand in California, and we believe it will experience similar success in Europe shortly. So what are you waiting for? Order your high-quality Green Crack feminized seeds at Weedseedsexpress.
Payment & Delivery
You might also like these seeds
Green Crack feminized seeds alternatives