Gorilla Glue #4
feminized seeds
Are you looking for an ultra-strong type of weed that is easy to grow and ready for harvest after a flowering period of about 8-9 weeks? Meet the Gorilla Glue #4 cannabis seeds!
Jump to description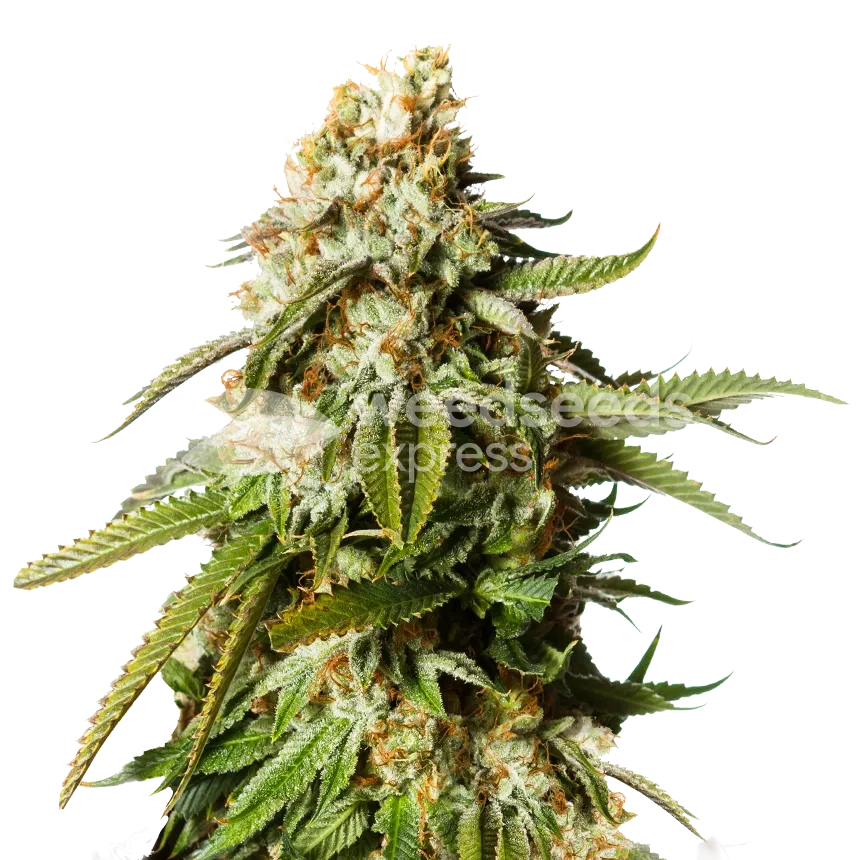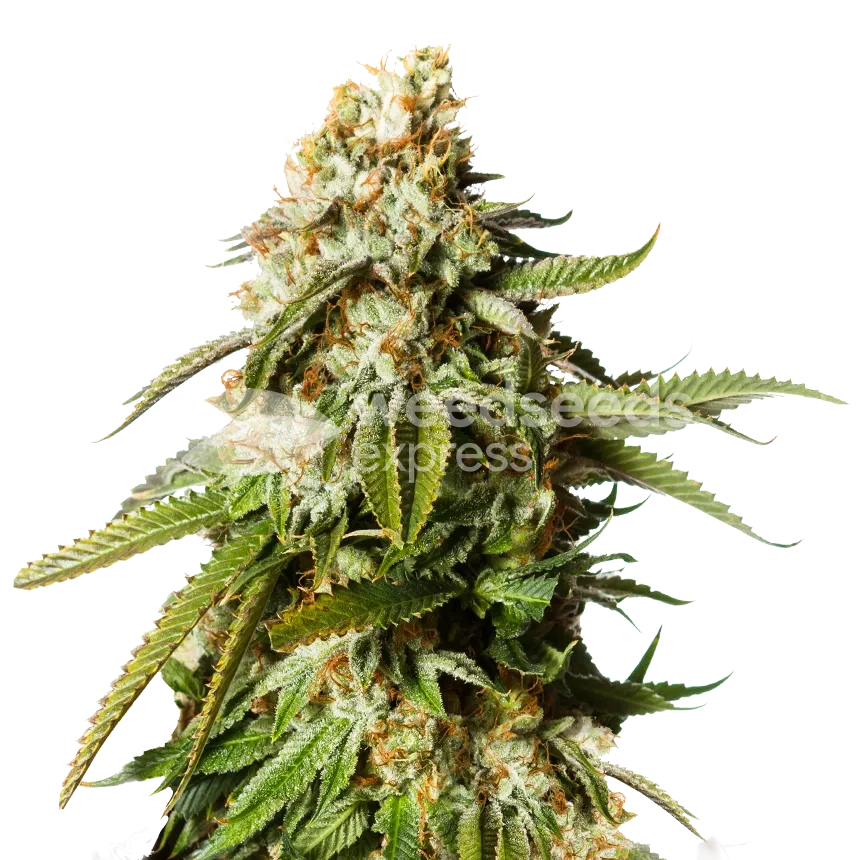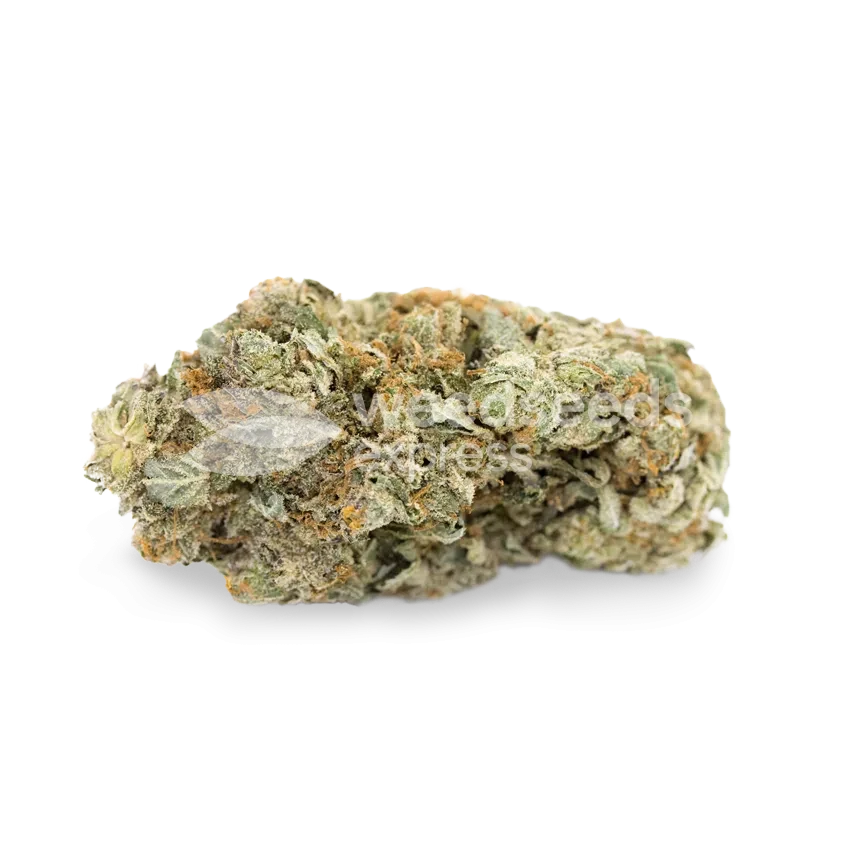 Add to Cart -
Shipping within 24 hrs
Rated 4.8/5 on Reviews.io
Our secure payment options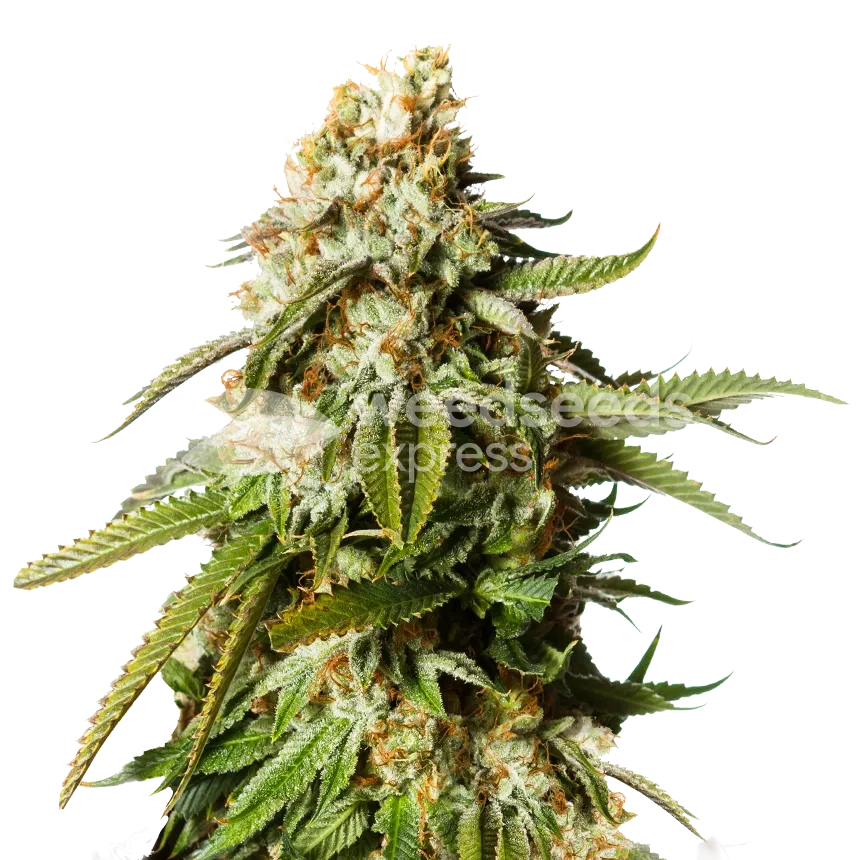 Gorilla Glue #4 feminized seeds
Specifications
Genetics
Chem Sister x Sour Dubb x Chocolate Diesel
Yield indoor
450-600 grams per m2
Yield outdoor
600-750 grams per plant
Height outdoor
130-170 cm
Flowering time
56-63 days
Cultivation
Indoor, Outdoor, Greenhouse
Climate
Temperate, Mediterranean, Arid
Flavors
Sour, Pine, Cheese, Earthy, Herbal
Effects
Energetic, Euphoric, Uplifting
Terpenes
Alpha Pinene, Linalool, Limonene, Humulene
Description
Gorilla Glue weed seeds are among the most appreciated varieties in our online store! This equally balanced Indica / Sativa hybrid offers high yields, beautiful medium-sized buds with a light green color, and pistils that take on the most beautiful shades of orange during flowering.
The exceptionally high density of resin glands makes the Gorilla Glue a firm favorite. Growers in the USA, UK, and Canada make hash and cannabis concentrate, and smokers like a potent weed that provides uplifting, energetic feelings and even a rush of euphoria.
Are you wondering what this potent hybrid strain could do for your new cultivation? Then read on and find out all about our feminized Gorilla Glue seeds.
Note: Are you growing for the first time and want to grow your Gorilla Glue weed in the easiest way possible? Guarantee yourself a successful harvest by buying Gorilla Glue Autoflower seeds. 
Why you should buy Gorilla Glue 4 seeds:
Suitable for beginners
High in THC
Powerful effects
Harvest ready quickly
Growing Gorilla Glue (indoor and outdoor)
Growers of all skill levels are blown away by the convenience of our feminized Gorilla Glue marijuana seeds, regardless of what type of soil or growing system they use.
Thanks to their indica genetics, these marijuana seeds grow into voluminous, bushy plants. They are also suitable for indoor growing but also grow very well outdoors.
The only real danger is that the rock-hard colas and resinous nuggets get so close together that mold can be a risk. However, this only happens when the conditions are too humid.
Gorilla Glue is fairly easy to grow indoors, but also does well outdoors when it is mostly sunny and warm (i.e. after April).
Gorilla Glue is really easy to grow and starts to flower quite fast. The fact that the seeds are feminized makes growing them even easier. The plants produce a lot of resin, so prepare to scrape and sharpen your scissors after you've harvested!
Flowering time
Like our Original Glue, the Gorilla Glue features a flowering time of about 56-63 days. Therefore, even balcony and patio growers can achieve a great harvest after the summer.
When we look at the resin production during flowering, it's evident that this plant develops a large amount of resin on the buds. A true glue strain! Therefore, large dripping, frosty, heavenly buds are not uncommon in this potent strain.
The pistils take on orange or red hues, but the buds are thickly covered with trichomes like a white blanket by the end of the season. The buds will quickly become chunky, and the resin production will be beautiful and continuous. THC levels can reach 28%!
Plant height
The height of Gorilla Glue indoors varies from 90 to 160 cm.
Growing Gorilla Glue #4 feminized outdoors, she can stretch to max 170 cm.
Gorilla Glue #4 strain seeds yield
With Gorilla Glue #4, you can expect a beautiful harvest, especially if you grow with the SCROG method.
Indoor yields vary between 450 and 600 grams per m².
When growing Gorilla Glue #4 feminized seeds outdoors, the impressive yield can even add up to 750 grams per plant! 
Effects of Gorilla Glue
Gorilla Glue #4 could bring down King Kong if they had giant banks on Skull Island. Her THC content of up to 28% quickly makes her overwhelming for newcomers. Even cannabis lovers who have developed a high tolerance for THC are still astonished by the psychoactive effects of the strain. Prudence is advisable when first consuming this strain.
In the first few minutes after inhaling, you can feel the effects immediately in your head. However, the physical effect is usually noticeable after 5 to 10 minutes and can force you to sit down for a while.
Gorilla Glue contains equal parts of Sativa/Indica, making it a perfectly balanced hybrid, which is noticeable in the effects. 
Expect a quintessential Sativa euphoria, mental stimulation, and uplifting and energetic sensations.
The euphoria, however, is slightly tempered by the presence of the terpene myrcene, which, at concentrations above 0.5%, has the usual sedative effects associated with an Indica.
Side effects
Increased appetite is the only side effect worth mentioning. After consuming Gorilla Glue, medical and recreational users report irresistible cravings for (fast)food. So make sure you have some snacks at hand!
Smell and taste
Gorilla Glue feminized is an exceptional product that certainly does not disappoint! 
The smell during flowering is delicious: intensely earthy and deep, like that of freshly roasted coffee.
This rich, fragrant strain's intense aromatic profile translates to a flavor palate that is every bit as versatile.
An intense diesel taste complements its earthy pine flavor. Not to mention there is a tangy-sweet aftertaste on the exhale as well.
This unique blend of enticing aromas makes growing the Gorilla Glue strain an extraordinary experience!
Origin
Gorilla Glue is a multiple cannabis cup winner. She was initially developed by Joesy Whales and Lone Watty and the excellent result of crossing none other than the potent cannabis strains: Chem's Sister, Chocolate Diesel, and Sour Dubb.
The best Gorilla Glue seeds for sale at Weedseedsexpress
Gorilla Glue #4 feminized seeds are easy to grow and flower nice and fast. The fact that the seeds are feminized makes growing them even easier. The buds look fantastic and are very sticky! Without a doubt a strain that can be grown by anyone.
With the Gorilla Glue seeds, you can quickly enjoy a good quality weed loaded with THC, all due to our stable genetics! So buy Gorilla Glue feminized seeds today at Weedseedsexpress!
Payment & Delivery
You might also like these seeds
Gorilla Glue #4 feminized seeds alternatives