Gelato
feminized seeds
You can always wake us up for a cone of ice cream, the same goes for Gelato. And after you tried this strain, you will say the same.
Jump to description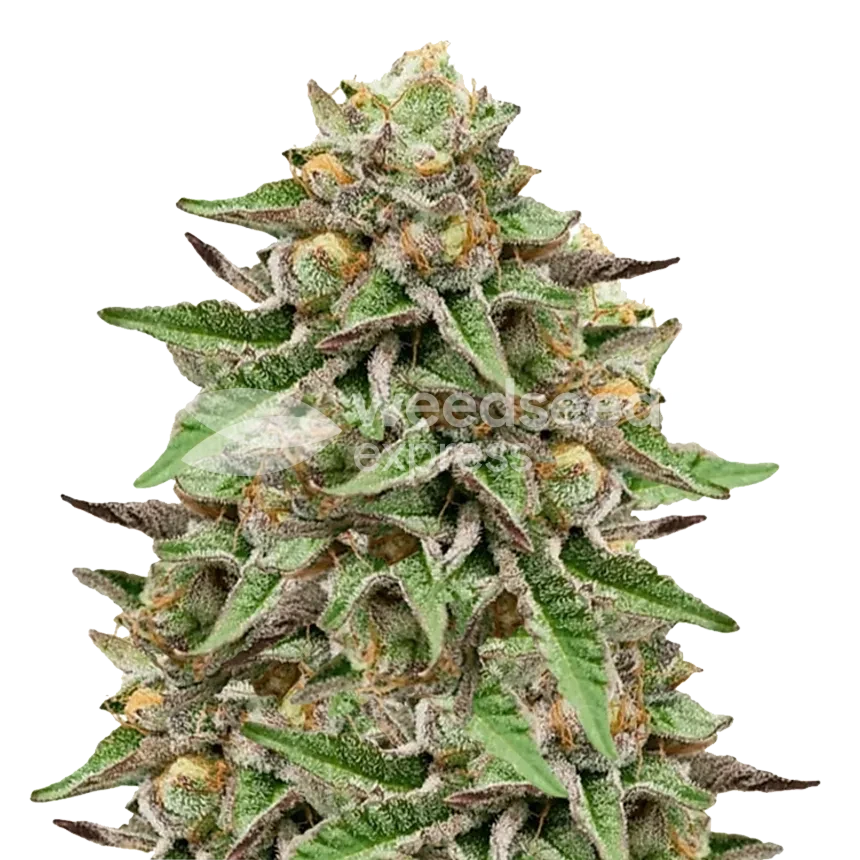 Gelato Strain Info
Genetics
Sunset Sherbet x Thin Mint Girl Scout Cookies
Yield indoor
400-500 grams per m2
Yield outdoor
500-600 grams per plant
Height outdoor
150-200 cm
Flowering time
60-70 days
Cultivation
Indoor, Outdoor, Greenhouse
Climate
Temperate, Mediterranean, Arid, Tropical
Flavors
Citrus, Earthy, Fruity, Sweet, Woody
Effects
Creative, Euphoric, Happy, Relaxed
Terpenes
Valencene, Linalool
Gelato feminized seeds
At Weedseedsexpress, we have the best Gelato seeds for sale. These feminized marijuana seeds are known for their delicious sweet taste and powerful high. Some connoisseurs claim that this is the most delicious treat there is.
Moreover, Gelato strain seeds are greatly appreciated by our fellow growers in the UK, USA, and Canada because of a guaranteed high yield of very high quality.
Note: Want to grow Gelato weed, but is this your first time growing? Make it easy for yourself and buy the Gelato autoflower seeds for a guaranteed successful harvest!
Why you should buy feminized Gelato seeds:
Delicious sweet taste
Relaxing and creative effects
High THC content of up to 21%
Suitable for indoor and outdoor cultivation
Growing Gelato feminized seeds (indoors and outdoors)
The cultivation difficulty of the Gelato plant is easy to moderate and can be grown both indoors and outdoors. Outdoors, Gelato feminized prefers temperate Mediterranean climates.
The seeds will grow into a medium to tall plant that produces high THC levels of around 21% and 0.6% CBD. This variety requires little trimming because Gelato has quite some space between the branches, which is convenient since it makes growing Gelato a lot easier.
Even beginners can venture into growing with our Gelato cannabis seeds. Just beware that Gelato will develop a noticeable smell towards the end of the flowering period.
Start planting your seeds in May (Northern Hemisphere) if you want to grow outside. From then on, the weather conditions are generally suitable. You can then harvest at the end of August.
Flowering time
Gelato is a slightly Indica-dominant hybrid with 9 to 10 weeks of flowering time. Grown outdoors, she can be harvested around mid-October (Northern Hemisphere) and will fill you with gratitude.
This cannabis strain is a feast for the eyes during flowering, especially in the last weeks, when the flowering hairs turn bright orange and the buds show their mixed color combination of purple and green. The buds have a dense structure, sticky with thick, fragrant trichomes packed with THC, terpenes, and cannabinoids.
Plant height
When you grow Gelato strain seeds indoors, the plants generally grow between 50 cm to 100 cm tall. However, when you grow her in a sunny spot, in the great outdoors, expect a plant height between 150 cm and 200 cm tall.
Gelato yield
With these feminized Gelato seeds, indoor growers can yield 500 grams per m². The plant can yield up to 600 grams per plant when grown outdoors. Harvest time is around September. So you can enjoy your Gelato harvest before the dark days.
Tip
SOG/SCROG growing can be applied to this cannabis plant.
Effects of Gelato
Gelato feminized is considered a balanced hybrid leaning slightly towards Indica-dominant with 60%. It offers therapeutic properties and a high THC level of 21%, bringing about a subtle mix of relaxation and invigoration. 
However, the effects can be relatively strong in higher doses, so start prudently to determine the proper dosage. 
Gelato weed is ideal for consumption after a long day of work. The effects are happy and euphoric, yet very relaxed. Gelato is also known to spark your creativity, so unleash your inner Picasso or merely enjoy the experience.
Side effects
Gelato is a hard-hitter. Even before you blow out the smoke, you feel the effects. So you may have to adjust to your 'new' environment for a while. Some people experience Gelato as an amplification of the psychedelic effect, making the environment come over you quite intense.
Furthermore, Gelato offers a mild smoke that is not associated with severe or unpleasant side effects, apart from dry eyes and mouth. Therefore, keep some soda or water nearby when smoking Gelato. Also, don't forget to eat something before returning from the trip!
Smell and taste
The weed from Gelato buds has a complex sweet taste of cookies with hints of mint, citrus, and lavender. Earthy notes are also perceived. So the taste is as you might expect from the name: Citrus, fruity and sweet. 
Origin
This ingenious combination of Sunset Sherbet with Thin Mint Cookies first arose in the San Francisco Bay Area. It initially hit the market as Larry Bird, a Celtics player from the '80s. Why this eventually turned into Gelato remains a mystery, but we suspect its fruity ice cream flavor might have something to do with that.
The best Gelato seeds for sale at Weedseedsexpress
Gelato feminized is one of the most potent marijuana strains currently available, which delivers a powerful punch but doesn't keep you chained to the couch for the rest of the day. Growing Gelato feminized seeds provides you with a weed that offers a THC percentage of about 21% 
Easy to grow and has a massive harvest potential!
Are you ready for your next grow? If you enjoy sweet, delicious flavors and a powerful high, we have the perfect strain for you! Buy Gelato feminized seeds now at Weedseedsexpress. 
Payment & Delivery
You might also like these seeds
Gelato feminized seeds alternatives