Diesel
feminized seeds
Do you love the smell of Diesel in the morning? You don't need to own a diesel car to enjoy this sensation. You just need to grow Diesel feminized.
Jump to description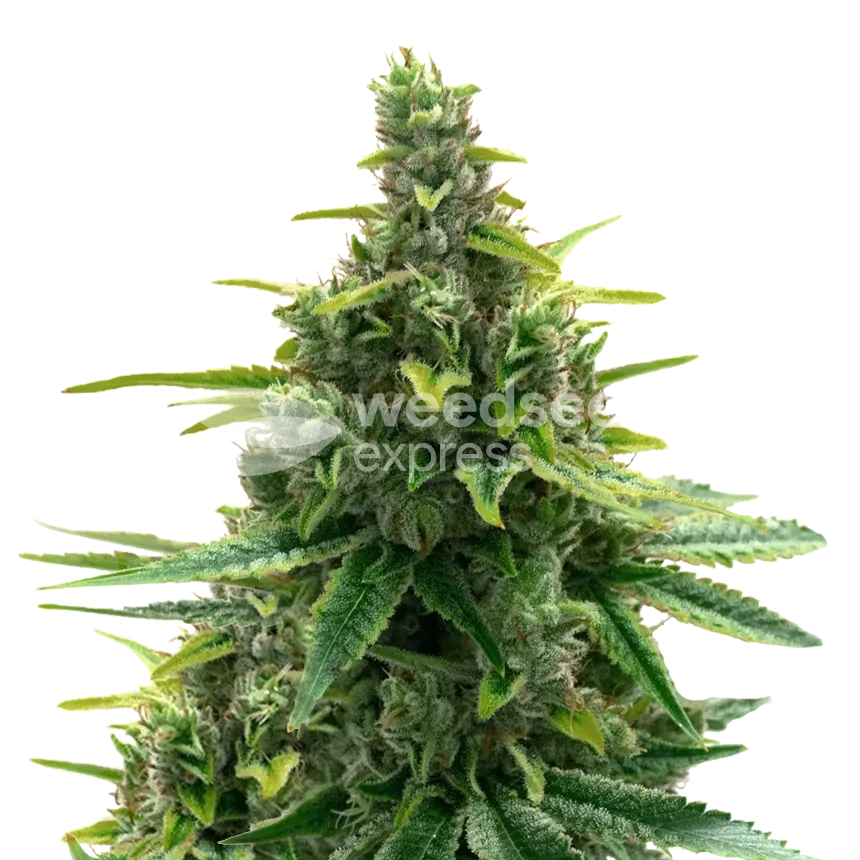 Diesel Strain Info
Genetics
Jack Herer x NY Diesel
Yield indoor
400-500 grams per m2
Yield outdoor
500-600 grams per plant
Height outdoor
150-200 cm
Flowering time
49-63 days
Cultivation
Greenhouse, Indoor, Outdoor
Climate
Arid, Mediterranean, Temperate, Tropical
Flavors
Berry, Citrus, Diesel, Pungent, Sweet
Effects
Relaxed, Energetic, Euphoric, Uplifting
Terpenes
Nerolidol, Trans Nerolidol, Delta 3 Carene, Terpinolene, Alpha Pinene, Limonene, Eugenol, Alpha Phellandrene, Cymene, Gamma Terpinene
Diesel feminized seeds
Do you love the smell of Diesel in the morning? You don't need to own a diesel car to enjoy this sensation. Diesel feminized seeds will grow you a plant that will produce buds with this breathtaking aroma.
This Diesel cannabis strain is of the highest quality and is known for her potent and tasty buds. She is easy to grow, capable of great yield and flavors, and offers amazing Sativa effects!
Diesel fem contains very few phenotypes, resulting in highly homogeneous plants. This makes the growing process of these delicious buds much easier. In addition, her high tolerance to stress and mold is attributed to her Afghan genes. This makes Diesel feminized cannabis seeds perfect for novice growers.
Wondering what the Diesel cannabis seeds have to offer for your next grow?
Why you should buy Diesel feminized seeds:
Suitable for beginners

Short growing time

Great harvest potential
Growing Diesel fem seeds (indoors and outdoors)
Diesel fem seeds can be grown inside and out. However, outdoors she prefers dry, warm climates with relatively low humidity.
Having an open, branchy pine-shaped structure, Diesel fem seeds grow into rather large marijuana plants.
She has elongated and jagged leaves and large, resinous buds with beautiful light-green coloring.
Since Diesel fem grows into rather sizeable plants, it's important to consider this.
To limit height, and increase airflow and light penetration, applying topping combined with SCroG is advisable.
Ideally, she prefers temperatures between 20-26°C for optimum results during the vegetative phase. Don't forget to prune regularly and maintain a steady feeding schedule.
It is recommended that the temperature be lowered by 5–10% and the relative humidity be reduced by 50–55% when the plant enters the flowering phase. Lowering the temperature enhances the production of potent, dense, fragrant, and trichome-covered buds during the flowering stage.
As the end of the flowering phase approaches, reduce humidity by a further 10–15% and prune away any excess growth.
Flowering time
The flowering phase for this mostly Sativa strain is relatively short, between 49 and 63 days.
When grown outdoors in the Northern Hemisphere, Diesel fem is ready to harvest by October or mid-October if you are further north.
Plant height
Diesel feminized seeds will grow into tall plants. Her average height is between 90 cm and 160 cm when grown indoors.
When grown outdoors in the open ground, the plant can grow very large and even reach a height of 200 cm.
Diesel feminized seeds yield
Diesel fem is capable of large yields. Indoor growers can expect 400-500 grams per m² under ideal conditions.
Growing outdoors, the plant has a harvest potential of up to 600 grams per plant. So keep those jars at the ready!
Effects of Diesel fem
While the Sativa dominant effects of Diesel fem are primarily cerebral, the Indica presence also ensures bodily relaxation.
The mental effects of Diesel are equally uplifting and euphoric, with an additional boost in focus and clarity.
The long-lasting effects can also ease various psychological symptoms of anxiety, stress, and depression.
Additionally, Diesel fem can relieve physical issues such as (chronic) pains, cramps, and headaches.
Side effects
The most common side effects of Diesel fem are dry eyes and mouth, which are frequently associated with cannabis use.
Just pour yourself a tasty beverage to avoid this, and you'll be all set to enjoy everything this great strain has to offer.
Smell and taste
This flavor is strongly reminiscent of diesel fuel, which can be pretty intense, but simultaneously well balanced by fruity notes like citrus and berry.
Terpenes beta-caryophyllene, Limonene, myrcene, and Pinene are the components responsible for that quintessential diesel smell.
And while you would think that the Diesel would overwhelmingly dominate, its scent is surprisingly pleasant. The fuel-like aroma is perfectly complemented with berries, citrus notes, and a hint of earth.
Origin of Diesel feminized marijuana seeds
Diesel strains are in high demand and have been around since the early '90. Allegedly starting with Chemdawg, this eponymous fuel-scented variety nowadays has many acclaimed variations, including Original Diesel, Sour Diesel, and NYC Diesel.
To create Diesel feminized seeds, the phenomenal genetics of the east-coast classic NYC Diesel were combined with the world-renowned Jack Herer.
The resulting hybrid of these two legendary strains possesses the buzzing energy of the Big Apple combined with full hybrid vigor and, of course, the quintessential fuel-like aroma.
The best Diesel feminized cannabis seeds for sale at Weedseedsexpress
We only sell cannabis seeds of the highest quality at Weedseedsexpress and offer stealth shipping and a germination guarantee.
Diesel seeds have always been in high demand. Aside from our New York Diesel and Sour Diesel feminized seeds that grow into guaranteed female plants, feminized Diesel seeds are our latest addition to the infamous Diesel clan.
Are you looking for a classic weed strain that provides you with a huge yield of Diesel buds?
Buy Diesel feminized marijuana seeds now at Weedseedsexpress and start growing your own!
Payment & Delivery
You might also like these seeds
Diesel feminized seeds alternatives