Diesel
autoflower seeds
Diesel Autoflower is an easy to grow strain, offering plenty of buds drenched with diesel aroma. Perfect if you love cannabis and the smell of fuel.
Jump to description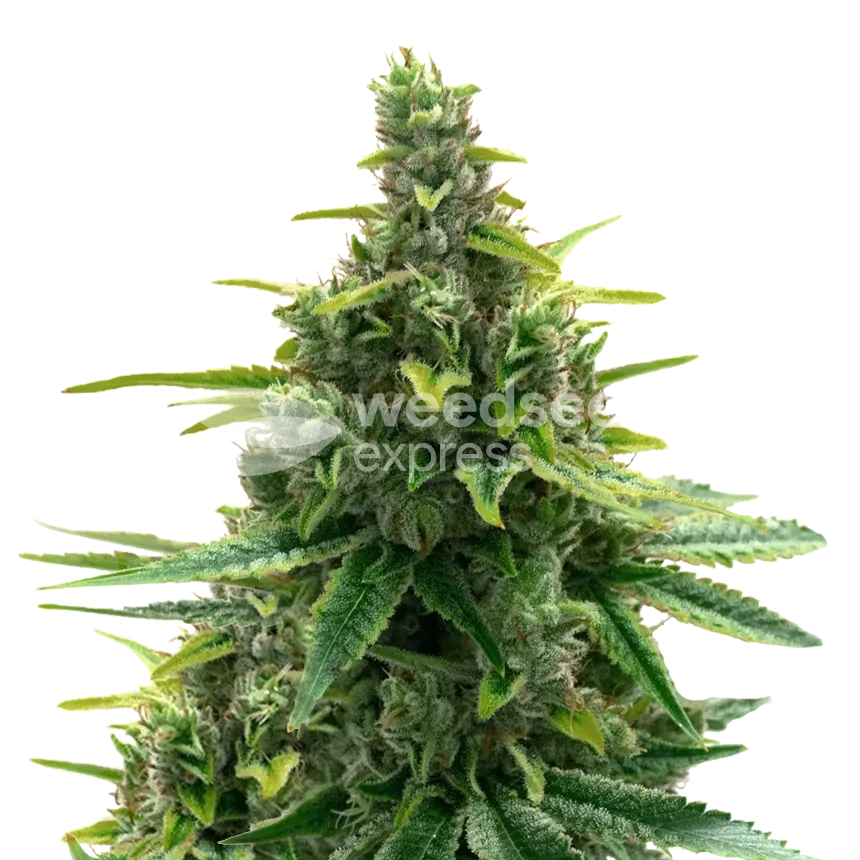 Diesel autoflower Strain Info
Genetics
New York City Diesel x Lowryder #2
Yield indoor
325-375 grams per m2
Yield outdoor
90-110 grams per plant
Flowering time
56-63 days
Cultivation
Indoor, Outdoor, Greenhouse
Climate
Polar, Temperate, Mountains
Flavors
Citrus, Earthy, Fruity
Effects
Focused, Relaxed, Social
Terpenes
Nerolidol, Camphene, Trans Nerolidol, Delta 3 Carene, Terpinolene, Alpha Humulene, Alpha Pinene, Limonene, Eugenol, Alpha Phellandrene, Cymene, Gamma Terpinene
Diesel autoflower seeds
With the introduction of Diesel strains, the international cannabis community entered an entirely new era. The unique aroma, which is reminiscent of Diesel fuel, is one of the things that distinguishes Diesel auto from the rest.
Due to her Lowryder heritage, this short-statured variety may barely exceed baby Groot in height, but she more than makes up for that in the yield and potency department.
This resilient strain emits a fuel-like odor from every fiber; this is thanks to the other infamous parent, New York City Diesel. And with the addition of ruderalis genes, Diesel auto no longer depends on a light cycle to produce potent bud.
So if you are looking for an easy-to-grow and maintain autoflowering strain that offers high rewards with minimal effort, Diesel autoflower may be the perfect strain for you! You can also check out our other Diesel varieties like Sour Diesel feminized seeds or Diesel CBD feminized seeds.
But if you are curious to find out more about our Diesel autoflower strain, please continue because we can't wait to tell you about these magnificent marijuana seeds.
Why you should buy feminized Diesel autoflower cannabis seeds
Short and manageable

Impressive yields

Classic Diesel scent
Growing feminized Diesel autoflower seeds (indoor/outdoor)
Auto-fem Diesel cannabis seeds can be grown both indoors and out.
Outdoors she prefers warm climates like the Mediterranean. Due to the addition of sturdy ruderalis genetics, she will also thrive in colder conditions.
Indoors, Diesel cannabis seeds can be cultivated year-round. Rather than dense, bushy plants with closely packed flowers, expect well-spaced branches and nodes.
There is only a moderate coating of resin on the buds of the Diesel auto plant. This resin does not extend to the sugar leaves (the small leaves around the buds) as it does with Indica dominant strains. The buds smell increasingly like fuel as the flowering stage progresses.
SOG and ScrOG training techniques are encouraged for maximum results to get the most out of these high-quality seeds.
All our autoflower seeds are feminized, meaning they only produce female plants. Very convenient if you do not want males pollinating and ruining your crop.
Flowering time
After germination, she only requires a brief vegetative stage. After that, feminized auto Diesel flowers for 56 to 63 days.
Diesel auto's accelerated growth cycle provides you plenty of time to achieve at least two full harvests during your local growing season. This means you reap twice the amount of buds from this great strain!
Plant height
Indoors, the plants typically range in height from 40 to 70 cm. However, their modest size does not stop them from yielding a great harvest of mature, resinous buds.
Outdoor growers of auto Diesel can expect average heights of 60 to 110 cm.
Diesel autoflower yield
Considering her modest size, the autoflowering plant Diesel still produces a rewarding yield.
Indoor, expect an average yield of 325–375 grams per m² of high-quality weed.
Outdoors a single plant can harvest up to 110 grams, which does not disappoint.
Effects of Diesel autoflowering
Auto-fem Diesel is a potent strain with THC Levels of up to 25%, which is noticeable in the effects yet not too overwhelming for those with low THC tolerance.
Being a predominantly Sativa strain (65%) Diesel autoflower's effects are more on the mind than the body. She also brings about an uplifting sense of euphoria.
However, unlike pure Sativa strains, the indica properties in Diesel ensure that, after the initial stimulation of the brain and enhancing focus, the sensation gradually becomes a pleasant feeling of relaxation.
Despite Diesel's peculiar flavor, its medicinal effects and anti-inflammatory properties should clear up any confusion about why this strain has become so popular.
As well as relieving fatigue, Diesel's euphoric feeling counteracts depression, eases stress, and eases anxiety.
Patients with eating disorders or undergoing chemotherapy may also find the strain beneficial in reducing nausea and increasing appetite.
Side effects
When maintaining the recommended doses, there are no significant adverse effects. However, be aware that dry eyes and a dry mouth occur with almost every cannabis variety you smoke.
Smell and taste of Diesel
Cannabis is characterized by its terpenes, chemical compounds responsible for smell and taste. So how does diesel smell come about, and what terpenes are involved? The fuel-like scent results from a perfect combination of multiple terpenes, not one terpene alone.
Pinene, Limonene, beta-caryophyllene, and myrcene are all present in high concentrations in diesel cannabis. These are the main components that contribute to that sought-after diesel smell.
This distinctive gasoline-like smell characterizes auto-fem Diesel, and even though this may sound unappealing, it is pretty popular.
Upon grinding the dried and cured dank buds, you may notice hints of citrus and an earthy taste that surprises the taste buds and is complimented by a just hint of pine scent.
Origin of Diesel automatic seeds
There is no definitive knowledge of Diesel's original Sativa heritage. However, there is some evidence she has some Chemdawg in its background, possibly combined with a Mexican Sativa, Northern Lights or Skunk.
Diesel autoflower was created by crossing New York City Diesel x Lowryder.
The Diesel strain's name may be derived from its fuel-like aroma (with citrus notes), but it's also renowned for its uplifting, energizing effects.
NYC Diesel, Sour D, and Sour Diesel autoflower seeds are just a few examples of Diesel's many incarnations. According to High Times Magazine, Sour Diesel seeds are even in the top 3 bestselling strains in the world.
The best auto-fem Diesel seeds for sale at Weedseedsexpress
Of course, you could run to your local dispensaries for some of the most popular strains, but where is the fun in that? Growing your cannabis from seed to harvest is one of the most enjoyable and rewarding things.
And why should you order from Weedseedsexpress? For starters, we sell cannabis seeds of the highest quality. Sativa or Indica dominant strains, as both feminized and autoflowering varieties. You name it; we've got it! On top of that, we are shipping marijuana seeds discreetly and to most countries worldwide.
Our Diesel auto-fem cannabis seeds are autoflowering and feminized. This means that all your plants will be guaranteed female and, with little effort, will be ready for harvest in no time!
What are you waiting for? Order your autoflowering Diesel seeds today at Weedseedsexpress.
Payment & Delivery
You might also like these seeds
Diesel autoflower seeds alternatives