Chocolope
feminized seeds
If you are a fiend for chocolate and weed, you should give growing our Chocolope feminized seeds a try, giving you the best of both worlds.
Jump to description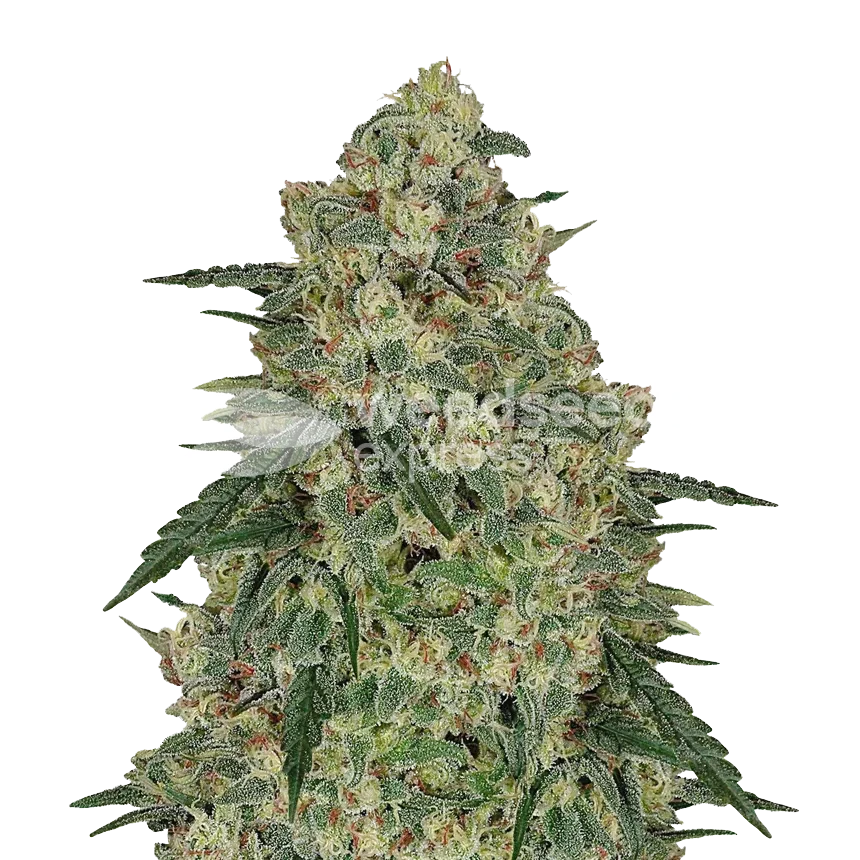 Chocolope Strain Info
Genetics
OG Chocolate Thai x Canalope Haze
Yield indoor
450-500 grams per m2
Yield outdoor
600-700 grams per plant
Height outdoor
150-200 cm
Flowering time
70-75 days
Cultivation
Indoor, Outdoor, Greenhouse
Climate
Temperate, Mediterranean, Arid
Flavors
Chocolate, Sweet, Earthy, Pungent
Effects
Energetic, Relaxed, Uplifting, Creative, Euphoric
Terpenes
Terpinolene, Beta Caryophyllene, Linalool, Limonene, Cymene
Chocolope feminized seeds
Chocolope, also known as Chocolate Haze, is one of the few (almost) pure Sativa seeds for sale in our seed bank. When you crack open a Chocolope bud, you are sucked into a sensory experience where the aroma will remind you of lazy summer days.
The beautiful Chocolope marijuana strain develops gorgeous nuggets that are beautifully bright lime green interspersed with vibrant orange pistils. Of course, all are covered under a copious layer of THC crystals.
Why buy feminized Chocolope seeds:
Earned high spots during multiple Cannabis Cups

Short flowering period

Mild, but long-lasting euphoric high

Sweet chocolate flavors

Resilient and robust, forgiving of minor mistakes
Flowering time
For a Sativa, Chocolope cannabis plants grow relatively fast. After the vegetative phase, these feminized seeds need about ten weeks to bloom.
A rather short flowering time has been brought about mainly by her Cannalope Haze genetics heritage.
During the flowering phase, the plant develops beautiful buds, which are huge, compact, robust, and full of resin.
Yield
In optimal indoor conditions, Chocolope plants can yield up to 450 to 500 grams per m². Outdoors, the plants grown from these cannabis seeds for beginners can even yield 600 to 700 grams per plant!
Grown in the Northern Hemisphere, the Chocolope cannabis strain is ripe and ready for harvesting in early October.
Effects
The almost pure Sativa Chopcolope marijuana strain gives an intense high that is mostly cerebral.
It is a special strain of cannabis that leaves the user feeling uplifted, euphoric, and creative while supplying bursts of energy. At the same time, the brain feels wonderfully relaxed and calm.
Chocolope is a weed that is best smoked during the day and is delicious when combined with a cup of coffee.
THC Level
Weed grown from Chocolope marijuana seeds contains 20% THC content. This makes her one of our favorite high THC marijuana seeds, with a THC level that is high for very casual users, but won't overwhelm cannabis veterans.
Smell & Flavors
It probably won't surprise you that weed grown from Chocolope cannabis seeds has a wonderfully sweet chocolate taste although you can also experience lovely earthy coffee flavors.
This makes Chocolope weed one of the most delicious cannabis strains, especially if you like to drink a caffè mocha to start your day.
Height
The Chocolope strain seeds grow into beautiful, fairly large, and robust plants.
Reaching an average height of 100 to 150 cm indoors and well up to 200 cm outdoors, there is nothing modest about this impressive sativa dominant strain.
Origin
Chocolope was created by crossing two legendary Sativa dominant strains, namely the OG Chocolate Thai and the Cannalope Haze.
If you are looking Cannabis Cup seeds, growing Chocolope feminized seeds is a very smart choice. She got second place and third place during the 2007 and 2008 Amsterdam Cannabis Cup, and took home the silver medal for the 2010 Amsterdam Sativa Cup.
Grow Tips
Avoid underfeeding or under-watering.

Natural tendency to stretch, especially in vegetative phase.

Ensure sufficient nutrients due to her growth vigor.

Responds well to training methods.

Use SOG and ScrOG techniques to control height indoors.

ScrOG can promote a bushy appearance and more bud production.

You can grow Chocolope seeds outdoors with enough sunlight.
Why buy feminized Chocolope seeds at WeedSeedsExpress?
Stellar Customer Support - Our company is built on customer service, and we aim to reply to all emails within 24 hours or less.
Germination Guarantee - We are confident in the quality of our cannabis seeds. That's why we guarantee that they will germinate. If they don't, we'll replace them for free.
Fast Worldwide Shipping - We pride ourselves on our fast shipping. With distribution centers in the US and EU, we can ship seeds to most of our customers as quickly as three days.
Free Seeds - Get FREE seeds included with any order when purchasing five or more seeds.
Payment & Delivery
You might also like these seeds
Chocolope feminized seeds alternatives