Chocolope
feminized seeds
Chocolope is a potent cannabis strain that gives a feeling of contentment and well-being.
Jump to description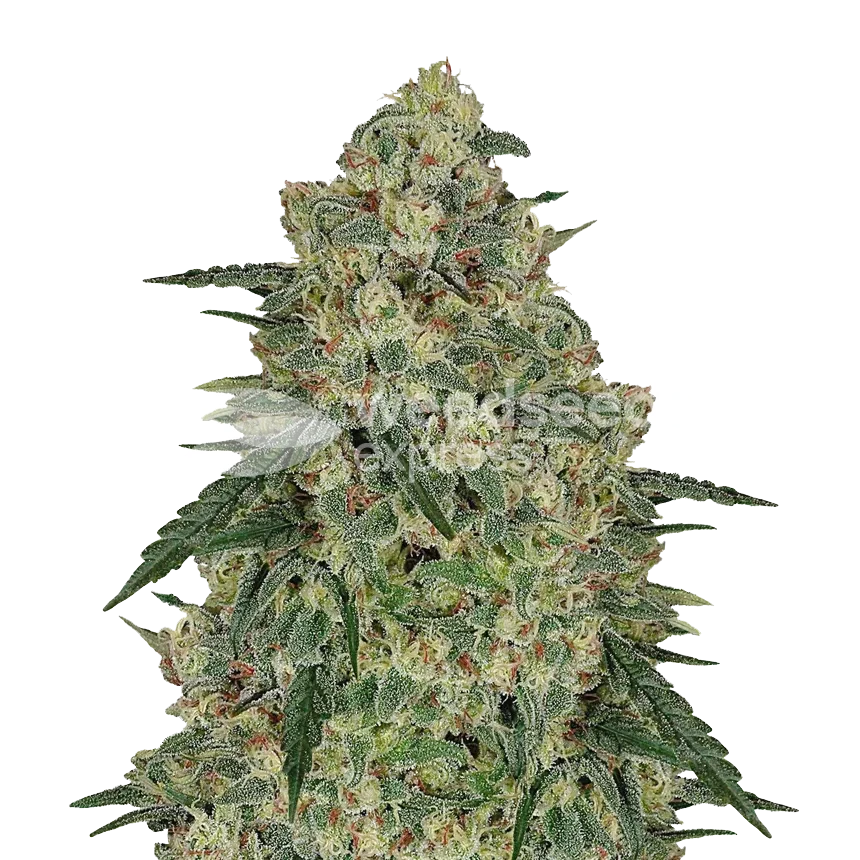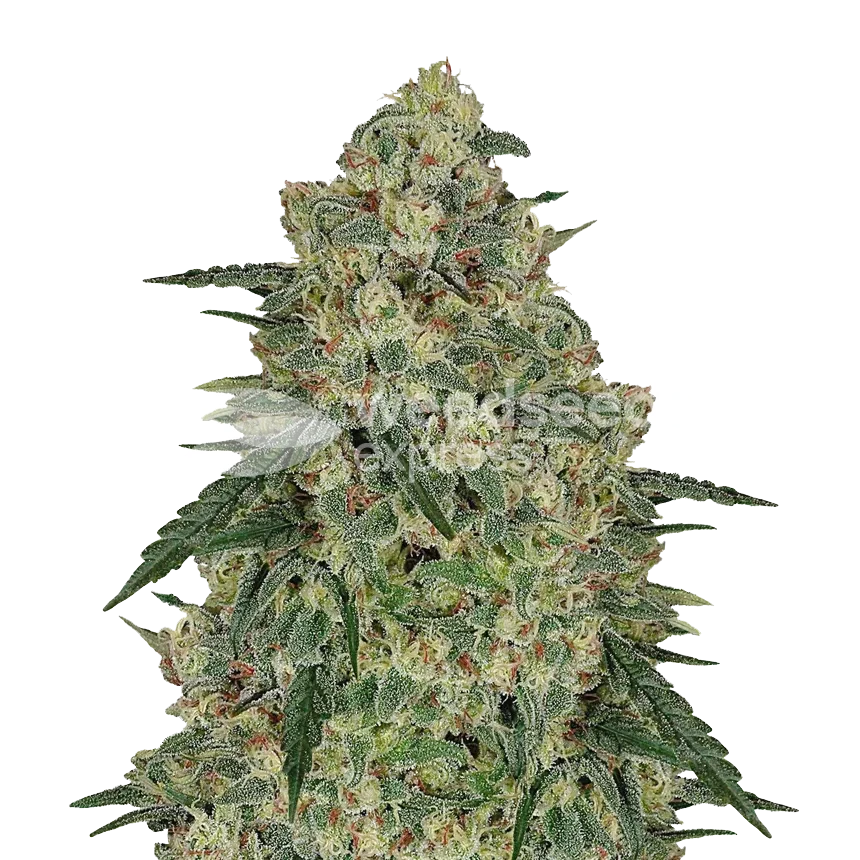 Add to Cart -
Shipping within 24 hrs
Rated 4.8/5 on Reviews.io
Our secure payment options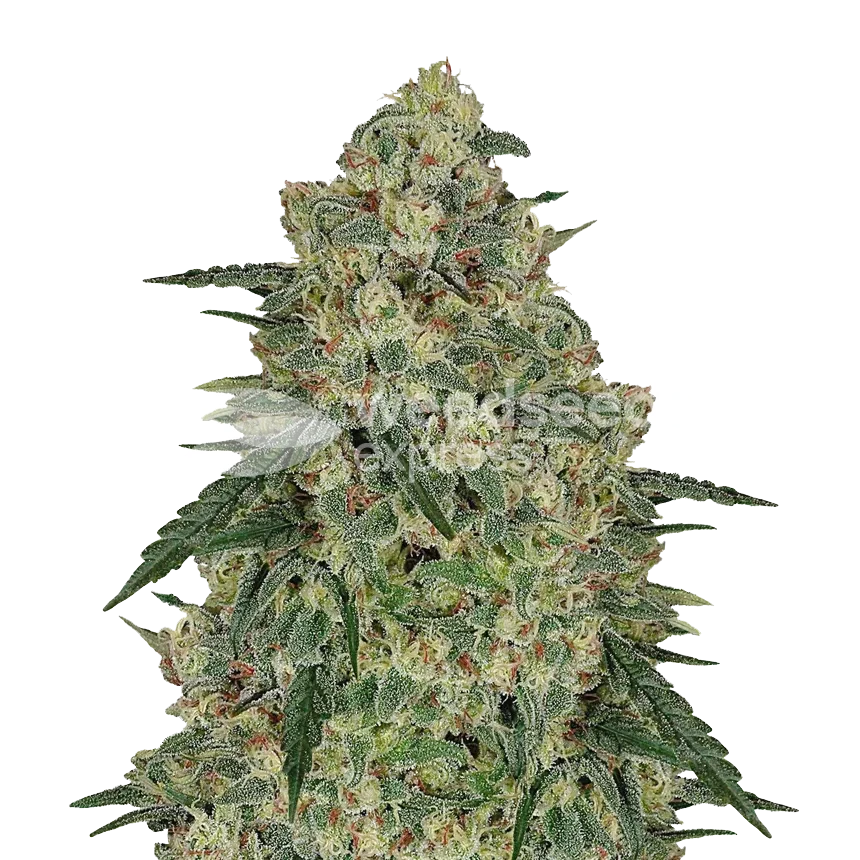 Chocolope feminized seeds
Specifications
Genetics
OG Chocolate Thai x Canalope Haze
Yield indoor
450-500 grams per m2
Yield outdoor
600-700 grams per plant
Height outdoor
150-200 cm
Flowering time
70-75 days
Cultivation
Indoor, Outdoor, Greenhouse
Climate
Temperate, Mediterranean, Arid
Flavors
Chocolate, Sweet, Earthy, Pungent
Effects
Energetic, Relaxed, Uplifting, Creative, Euphoric
Terpenes
Terpinolene, Beta Caryophyllene, Linalool, Limonene, Cymene
Description
When you crack open a Chocolope bud, you are sucked into a sensory experience where the aroma will remind you of lazy summer days.
Chocolope is a mostly Sativa (95%) strain with a very complex flavor profile and never disappoints in her appearance. She is a beautiful marijuana strain to grow and develops gorgeous nuggets that are beautifully bright lime green interspersed with vibrant orange pistils. Of course, all covered under a copious layer of THC crystals.
Why you should buy feminized Chocolope seeds:
One of the most popular strains in the UK, Canada, and the USA
Chocolope has won many cannabis cups
Short flowering period
Mild but long-lasting euphoric high and sweet chocolate flavors
Can have a good effect on stress and depression
Growing with Chocolope seeds (indoors and outdoors)
Are you interested in growing with high-quality Sativa genetics, and preferably a Sativa with a short flowering phase? Grow Chocolope seeds! These marijuana seeds are classified as easy to grow and therefore suitable for both novice and experienced growers. Moreover, it is an extremely rewarding strain.
With the feminized Chocolope cannabis seeds, you grow a resilient, robust plant. Therefore, you don't have to worry too much if you make a mistake in nutrition or watering. Especially if you overdo it a little.
Too little nutrition or water can be a problem with this plant. The Chocolope plant has a natural tendency to grow - or stretch - quite a bit, especially during the vegetative phase. It, therefore, needs sufficient nutrients.
Because of its enormous vigor, Chocolope is also a plant that responds well to training methods. SOG and Scrog are techniques often used on this plant to control its height, which is especially useful when growing indoors in a small space. By using Scrog you can give the plant a bushy appearance and at the same time stimulate her to produce more buds.
Are you planning on growing your Chocolope feminized seeds outdoors? As long as there are enough hours of sunshine, this should not be a problem. In fact. In the open ground and combined with enough sunlight, she can reach a height of up to 2 meters.
Flowering time
For a Sativa, Chocolope grows relatively fast. After the vegetative phase, the plant needs about 10 weeks to bloom. A rather short flowering time that has been brought about mainly by her Cannalope Haze genetics heritage.
During the flowering phase, the plant develops beautiful buds, which are huge, compact, robust, and full of resin.
Plant height
The Chocolope strain seeds grow into beautiful fairly large and robust plants. Reaching an average height of 100 to 150 cm indoors and well up to 200cm outdoors, there is nothing modest about this impressive species.
Chocolope yield
Grown in the Northern Hemisphere, the plant is ripe and ready for harvesting in early October. In optimal indoor conditions, the plants can yield up to 450 to 500 grams per m². Outdoors, she can even yield 600 to 700 grams per plant!
Effects 
This 95% Sativa strain contains approximately 20% THC. This means that the high is intense and mostly cerebral. It is a special strain of cannabis that leaves the user feeling uplifted, euphoric, and creative while supplying bursts of energy. At the same time, the brain feels wonderfully relaxed and calm.
It is a weed that is best smoked during the day and is delicious when combined with a cup of coffee.
Side effects
Slight headaches, a dry mouth, and dry eyes are possible side effects to consider. At high doses, also consider possible mild hallucinations.
Fortunately, these side effects are quite rare. Therefore, it will be uncomplicated for most users to find an appropriate dose of Chocolope that does not cause unpleasant side effects.
Smell and taste
It probably won't surprise you that the weed has a wonderfully sweet chocolate taste although you can also experience lovely earthy coffee flavors. This makes Chocolope one of the most delicious cannabis strains.
Origin
The Chocolope was created by crossing two legendary Sativa dominant strains, namely the OG Chocolate Thai and the Cannalope Haze.
The best Chocolope seeds for sale at Weedseedsexpress
All in all, Chocolope is a very special cannabis strain. Not too demanding to grow and an absolute pleasure to smoke. The Chocolope strain offers a unique experience that you definitely do not want to miss out on!
Not surprisingly, Chocolope has won an impressive array of prestigious awards, including the coveted Sativa High Times Cup in 2010.
Are you feeling intrigued by our Chocolope? Buy feminized Chocolope seeds and start growing your very own delicious chocolate-flavored weed! 
Payment & Delivery
You might also like these seeds
Chocolope feminized seeds alternatives