CBG Citrus Nectar
feminized seeds
Feminized CBG Citrus Nectar is a hybrid of aromatic Sativa and Indica strains that thrives indoors and outdoors.
Jump to description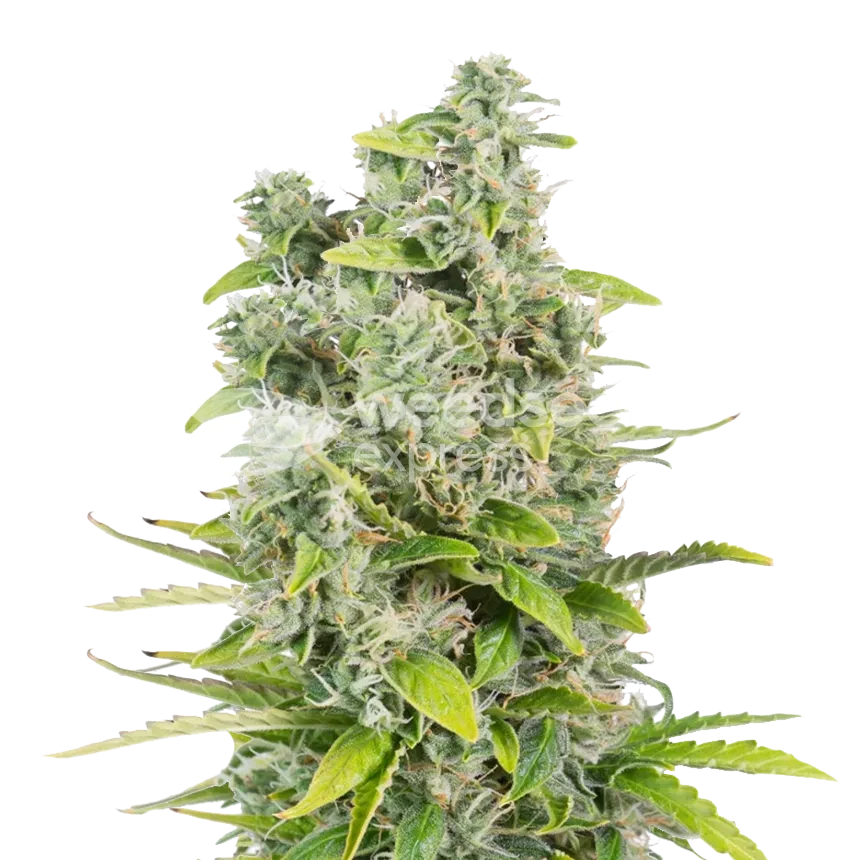 CBG Citrus Nectar Strain Info
Genetics
CBG x Juanita la Lagrimosa
Yield indoor
450-600 grams per m2
Yield outdoor
550-750 grams per plant
Height outdoor
150-210 cm
Flowering time
49-56 days
Cultivation
Indoor, Outdoor, Greenhouse
Climate
Temperate, Mediterranean, Arid, Mountains
Flavors
Citrus, Fruity, Lemon, Soft, Sweet
Effects
Calming, Happy, Lazy, Relaxed, Sleepy
CBG Citrus Nectar feminized seeds
Easy to grow and therefore perfect for beginners. The plant develops balanced buds and offers a relaxed, mellow experience.
There are many benefits to growing CBG Citrus Nectar seeds. Besides its great taste and unique aesthetics, the medical benefits make this plant so great.
Why you should buy CBG Citrus Nectar seeds:
A hardy strain with excellent yield potential
Easy to grow indoors, even when space is limited
Superbly relaxing, medicinal profile
A sweet and fruity taste with citrus notes
Want to know more about feminized CBG Citrus Nectar seeds? Read on for details.
Growing CBG Citrus Nectar seeds (indoors and outdoors)
CBG Citrus Nectar seeds offer great potential both indoors and outdoors. Choose the best method that suits your situation.
Fortunately, minimal experience is needed to care for the CBG Citrus Nectar plant. The CBG Citrus Nectar is an easy-to-grow hybrid that is easy to handle and care for indoors. The plant also remains relatively compact. Another advantage of this plant is its high mold resistance, which will delight the inexperienced grower.
Would you like to keep your plant even more compact? Then it is advisable to prune the plant and possibly train it. Pruning will also ensure that light reaches the tops of the plant more efficiently.
Also, ensure you have the nutrients and the correct pH to make your plant produce the best results.
These feminized CBG Citrus Nectar plant also does very well when grown outdoors. Particularly in warm, arid, and Mediterranean-like climates. Her stature is robust and nicely bushy. Moreover, she is hardy and well resistant to mold and pest attacks.
Still, you need to be vigilant since the weather can cause problems—especially long periods of cold and rain. Therefore, outdoor cultivation generally requires more experience to yield a successful harvest.
Tip
Consider using a greenhouse if you are growing outdoors in a less than optimal climate (such as Western Europe). This way, you can arm yourself against unexpected cold spells or dreary weather.
Flowering time
The CBG Citrus Nectar flowering time usually lasts about 2 months (49 to 56 days). After this, you can harvest very high-quality buds.
Plant height
The CBG Citrus Nectar is a versatile plant that adapts to its environment. Indoors, you can expect your plant to grow between 110 and 150 cm tall. Outdoors, the plant is capable of reaching almost twice that size. Under ideal conditions, up to 210 cm.
CBG Citrus Nectar Yield
Well-maintained and cared-for plants produce fantastic harvests. The harvest of the CBD Citrus Nectar is also of exceptionally high quality. Indoors, your crop can yield up to 600 grams per m2. Outdoor harvests are often better and can reach up to 750 grams per plant.
Tips
Consider fimming your CBG Citrus Nectar plant for bigger harvests and more control. This involves cutting off up to 3/4 of the top of your plant to help generate more bud colas.
For an optimal harvest, adequate light and constant air circulation are necessary.
Effects of CBG Citrus Nectar
The CBG Citrus Nectar is a vaunted strain because of its high CBG content. With an otherwise low profile in THC and CBD, you can expect many effects associated with CBG. These include calming and relaxing feelings that soothe the mood. In addition, it will uplift and cheer you up, making this a very suitable strain for medicinal use.
CBG is associated with many health benefits that help fight inflammation, reduce pain and treat insomnia. It is a highly therapeutic strain with little to no psychoactive properties. As such, it is not a weed that will get you high. It is, however, a strain that is great for relaxing. So enjoy it with a movie or book, or help yourself to the end of the day before bed.
Side effects
CBG Citrus Nectar has few adverse effects. The THC content is extremely low, so this is not an intoxicating or psychoactive plant. However, you may feel sleepy because of the relaxing CBG properties. Avoid using it if you need to be highly concentrated or alert.
Smell and taste
CBG Citrus Nectar offers fruity and sweet lemon flavors and an enticing scent.
It has a distinctive terpene profile that produces aromatic scents associated with orange and lavender. It has a very flavorful taste that resembles a delicious glass of fresh fruit lemonade. As the name suggests, citrus and nectar are also strongly present. This flavor profile goes hand in hand with the relaxing properties of the strain.
Origin
CBG Citrus Nectar strain seeds originated by crossing a CBG plant and Juanita la Lagrimosa, two Sativa and Indica strains. The genetics are roughly 50/50, offering the best of both worlds. Both progenitors are known for their beneficial medicinal effects.
The CBG Citrus Nectar lives up to her name and is exactly what she sounds like - sweet, fruity, and high in CBG. As such, she has attracted worldwide attention as a unique medicinal strain that can help with a range of ailments, from inflammation to stress.
The best CBG Citrus Nectar feminized seeds for sale at Weedseedsexpress
Choose the number of seeds you want to get started with and place your order at Weedseedsexpress. Weedseedsexpress is a one-stop shop for seeds, with a wide feminized selection. With regular special offers, foolproof payment options, and the best customer service, you can trust Weedseedsexpress to deliver. All orders come with a delivery guarantee that replaces any items damaged in transit.
So order your feminized CBG Citrus Nectar seeds today and discover the relaxing and medicinal benefits!
Payment & Delivery
You might also like these seeds
CBG Citrus Nectar feminized seeds alternatives