CBG Citrus Nectar
autoflower seeds
Have you heard about the many benefits of CBG? If so, you will probably likely be interested to learn about one of our latest autoflowers cannabis seeds: CBG Citrus Nectar Autoflower.
Jump to description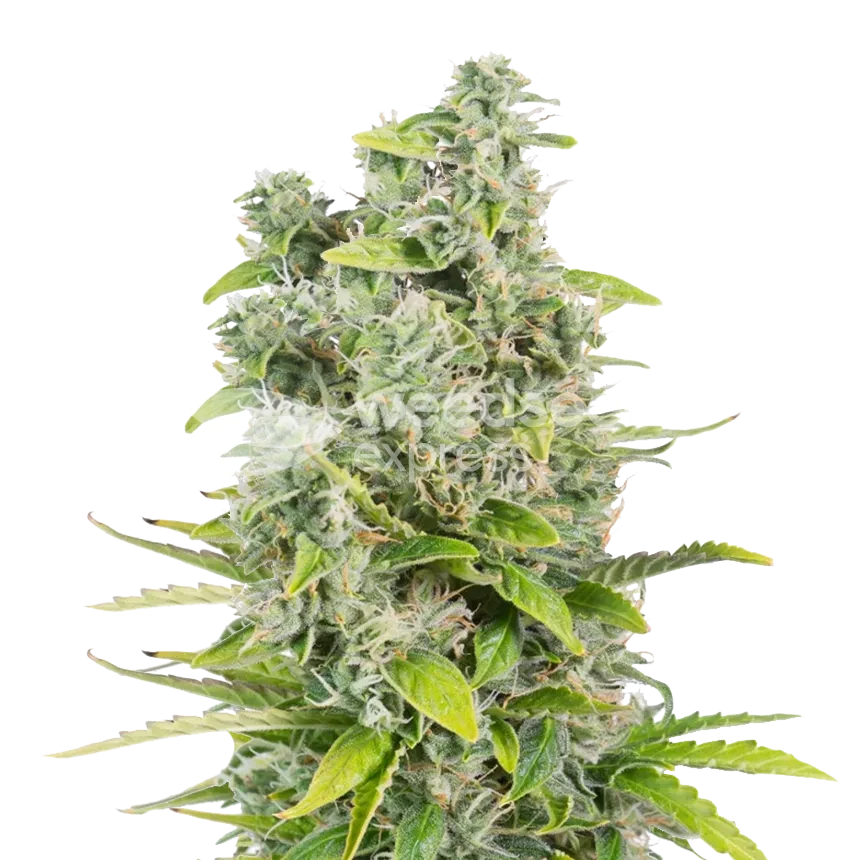 CBG Citrus Nectar autoflower Strain Info
Genetics
Auto CBG x Juanita la lagrimosa CBD
Yield indoor
400-500 grams per m2
Yield outdoor
100-150 grams per plant
Height outdoor
120-170 cm
Flowering time
56-63 days
Cultivation
Indoor, Outdoor, Greenhouse
Climate
Temperate, Mediterranean, Arid, Mountains
Flavors
Citrus, Fruity, Lemon, Sweet
Effects
Arousing, Calming, Happy, Lazy, Relaxed
Terpenes
Geraniol, Humulene, Linalool
CBG Citrus Nectar autoflower seeds
Although CBG is found in all cannabis strains, the concentration of CBG has never been greater than with this very special autoflowering variety. Our CBG Citrus Nectar Autoflower is the first autoflower variety with significant levels of CBG to be available on the market and has an extreme CBG and CBD potential.
As the name suggests, CBG Citrus Nectar has a very distinct citrus-terpene profile. This is also reflected in the dominant lemon taste. The weed is fantastic to smoke and is one of our most highly recommended medicinal strains.
Why you should buy CBG Citrus Nectar Autoflower seeds:
Ideal for combatting a wide range of medical conditions

Easy to grow

Delicious flavor
Growing CBG Citrus Nectar weed seeds (indoor and outdoor)
Our CBG Citrus Nectar autoflower is an Indica - Sativa hybrid cross. It is a cross between auto CBG and Juanita la Lacrimosa CBD and due to her ability to flower automatically, she is a straightforward to grow strain, particularly for beginners.
The plant has vigorous growth and thrives in warm climates, both indoors and outdoors. Her appearance is shrub and medium, and it adapts easily to the interior. Outdoors, the strain likes sunny climates but adapts easily to almost all climates, thanks to its excellent resistance to pest attacks and stresses typical of the crop. 
Tip:
A word of caution, the installation of an anti-odor filter is essential to avoid alerting your neighbors of its presence.

When cultivating, add some extra nutrients to obtain a stronger and healthier development, directly influencing the quantity and quality of the harvest, which can reach 150 grams per plant.
Flowering time
The average flowering time of CBG Citrus Nectar is approximately 56 days. The cycle from seed to harvest is about 75 to 80 days, after which you can harvest at a very high qualitative and quantitative level.
Plant height
The Auto CBG Citrus Nectar is quite tall for an autoflower but remains a manageable height for indoor grows.
Her height indoors ranges from 80 to 120 cm, while outside she can stretch to heights of up to 170 cm.
CBG Citrus Nectar auto yield
Our CBG Citrus Nectar autoflower features a good harvesting potential. Depending on whether you plan to grow in pots or the open ground, the harvest when grown outdoors is about 100 to 150 grams per plant. Indoors, you can look forward to a maximum yield of 500 grams per m2 when you apply SOG or SCROG.
Effects of CBG Citrus Nectar
Thanks to its super-high CBD and CBG content, it is perfect for enjoying relaxation, just before going to sleep or to enjoy your favorite movie. It is particularly appreciated for its medicinal, anxiolytic, anti-insomnia and anti-inflammatory effects.
Of course, this marijuana strain is a purely medicinal strain. The very low THC content does not make her psychoactive, so you won't get high from smoking CBG Citrus Nectar Auto. At the same time, you will be able to benefit from her exceptional medicinal properties.
With a CBG percentage of up to 11%, a CBD content of as much as 10% and a THC percentage of only 0.2%, this is the perfect strain for growers who are keen to cultivate a high CBG / CBD strain in a simple way.
Side effects
Citrus Nectar Autoflower does not have any intoxicating effects and is not associated with any adverse side effects other than dry eyes and mouth, which can be relieved by staying hydrated.
Smell and taste
The influence of Juanita la Lacrimosa is noted, with this powerful and fresh citrus background, becoming one of the tastiest medicinal cannabis strains in the scene. Both the taste and smell of cannabis are pleasant and tropical due to its distinctive terpene profile. As the name indicates, citrus and sweet nectar flavors are abundantly present.
The effect of the cannabis is very soothing due to the very high CBG and CBD percentage, and due to the equally low THC content, psychoactive effects are not noticeable.
Origin
CBG Citrus Nectar Auto is the first autoflowering strain high in CBD and CBG. It is the result of crossing a variety of Auto CBG with Juanita la Lacrimosa CBD. As for its morphology, it is an Indica-dominant autoflowering hybrid. 
The best CBG Citrus Nectar Auto seeds for sale at Weedseedsexpress
Are you looking for a medicinal strain that can help you treat the ailments you cannot seem to get rid of? CBG Citrus Nectar Autoflower is the first strain to combine the medical efficacy of CBD and CBG into one strain.
Curious about the possibilities of this unique species? Buy Auto CBG Citrus Nectar seeds today at Weedseedsexpress. You can expect delivery and germination guarantees, free high quality seeds with every order and our fantastic support team at the ready if you every have questions. Everything to make your next grow go smoother than butter.
Payment & Delivery
You might also like these seeds
CBG Citrus Nectar autoflower seeds alternatives