CBD Critical Mass
feminized seeds
CBD Critical Mass is the "therapeutic" version of Critical Mass, a legendary indica-dominant hybrid.
Jump to description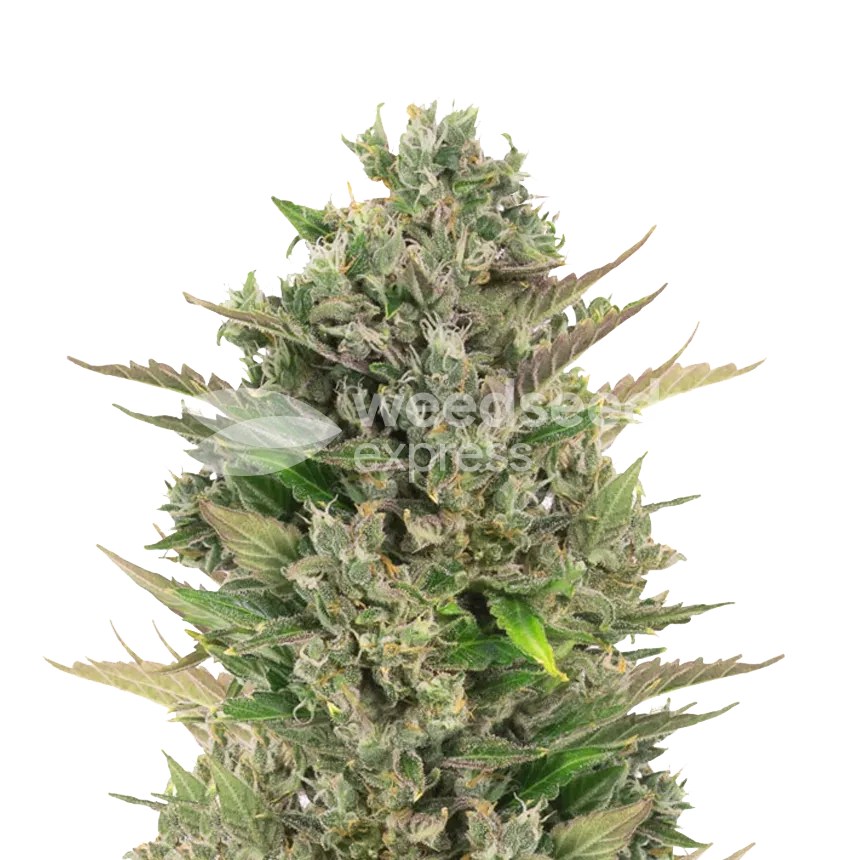 CBD Critical Mass Strain Info
Genetics
Critical Mass x CBD strain
Yield indoor
450-550 grams per m2
Yield outdoor
700-1200 grams per plant
Height outdoor
150-300 cm
Flowering time
56-63 days
Cultivation
Indoor, Outdoor, Greenhouse
Climate
Temperate, Mediterranean, Arid
Flavors
Citrus, Earthy, Herbal, Woody, Fruity
Effects
Relaxed, Talkative, Uplifting, Creative, Focused, Hungry
Terpenes
Beta Pinene, Alpha Pinene, Beta Caryophyllene, Linalool, Limonene
CBD Critical Mass feminized seeds
This strain is full of surprises, from its balanced CBD to THC (1:1) to its excellent potential for medicinal use.
Do you want to grow well-balanced medicinal/recreational weed without too much fuss? Then, read on to learn more about our feminized CBD Critical Mass strain seeds!
Why you should buy CBD Critical Mass seeds:
Suitable for beginners to grow

Well-balanced THC-CBD ratio

Delicious citrus and pine flavor and aroma

Impressive yield potential
Growing CBD Critical Mass seeds (indoors and outdoors)
CBD Critical Mass feminized seeds are easy to grow. The plant is characterized by a short flowering period, is vigorous, and produces large, thick, compact resinous buds.
She is suitable for both the novice and the more experienced grower, as she quickly produces a generous, medicinal-grade harvest. It is a beautiful plant of small to medium height, with a relatively open structure, which does well indoors, especially in SCROG and SOG.
Despite the Indica predominance, this plant grows like a Sativa when it comes to height. The flowering, however, is more like an Indica, which allows you to use a SCROG or SOG method without any problems.
Outdoors, she does best in a region with a temperate or dry climate. But, of course, you can also grow in the protective atmosphere of a greenhouse. The variety is known for its high resistance to mold.
By the way, you don't have to be a master grower to grow this cannabis strain. The Skunk descendant Critical is resilient and grows steadily with different methods. In addition, she stretches considerably in the transition from growth to flowering so that indoor growers can switch to the flowering stage a little earlier.
Flowering time
The flowering phase takes an average of 56 to 63 days. Outdoors, CBD Critical Mass will be ready to harvest by mid-October (if grown in the Northern Hemisphere).
Plant height
Indoors CBD Critical Mass seeds grow into short, compact plants of about 80 cm to 110 cm. However, when grown outdoors, allow for a maximum height of about 150-300 cm.
CBD Critical Mass Yield
Being predominantly Indica (90%), the CBD Critical Mass strain will surprise you. Not just for its high CBD content and pleasant effects but also for its substantial harvests of heavy and resinous buds.
The long, thick branches may need support. This plant can produce a maximum yield of 450 - 550 grams per m² in an indoor environment. Outdoors, your production can reach up to 700 - 1200 grams per plant.
Effects of CBD Critical Mass
CBD Critical Mass feminized is characterized by a THC: CBD ratio of 1:1. The high CBD content combined with the THC activates a relaxation with a mild high, making the weed very suitable for medicinal use. For example, to relieve chronic pain and depression.
CBD Critical Mass serves up a tremendous cerebral high and makes your mind focussed and creative. You'll make connections you couldn't make before and see things from new perspectives, which makes her an excellent strain for deep, insightful conversations with friends during an active day.
The high is relaxing without being too overwhelming, typically Indica, with good potency and long-lasting effects. Perfect for relaxing and for those suffering from anorexia, insomnia, muscle pain, and depression.
Side effects
CBD doesn't get you high but, in rare cases, can cause side effects like nausea, fatigue, and irritability. CBD can also increase Coumadin, a blood thinner, and it can also increase the level of other medications in the same way grapefruit juice does.
Smell and taste
CBD Critical Mass feminized is full of flavor and aroma. The first thing you experience is an intense citrus taste, like that of a sweet, freshly picked orange, with distinct notes of lemon, herbs, and exotic wood. This wonderfully complex bouquet makes her a popular marijuana strain with lovers of strong-smelling cannabis strains.
Origin
CBD Critical Mass cannabis seeds represent a female, Indica-dominant strain created from the union between Afghani and Skunk #1. The goal of this project was to offer a variety of cannabis with authentic medicinal properties, and it worked out very well!
The best CBD Critical Mass seeds for sale at Weedseedsexpress
When a new cannabis strain is created, a grower makes sure that it meets certain conditions as well as possible, such as ease of cultivation, climate, taste, and strength. However, only one strain balances all of that so well, CBD Critical Mass.
CBD Critical Mass represents the latest generation of today's medicinal cannabis and is now available to grow at home. When you grow our CBD Critical Mass seeds into plants, you grow authentic therapeutic marijuana that will meet all your requirements, making her appreciated for her overall qualities, both by recreational consumers and individual patients. What more can we say? Buy feminized CBD Critical Mass seeds at Weedseedsexpress and start your cultivation!
Payment & Delivery
You might also like these seeds
CBD Critical Mass feminized seeds alternatives