Cannatonic
feminized seeds
If you are grateful that so many good medicinal cannabis strains high in CBD are widely available, you should pay your respects to Cannatonic. Everything started with this exceptional strain.
Jump to description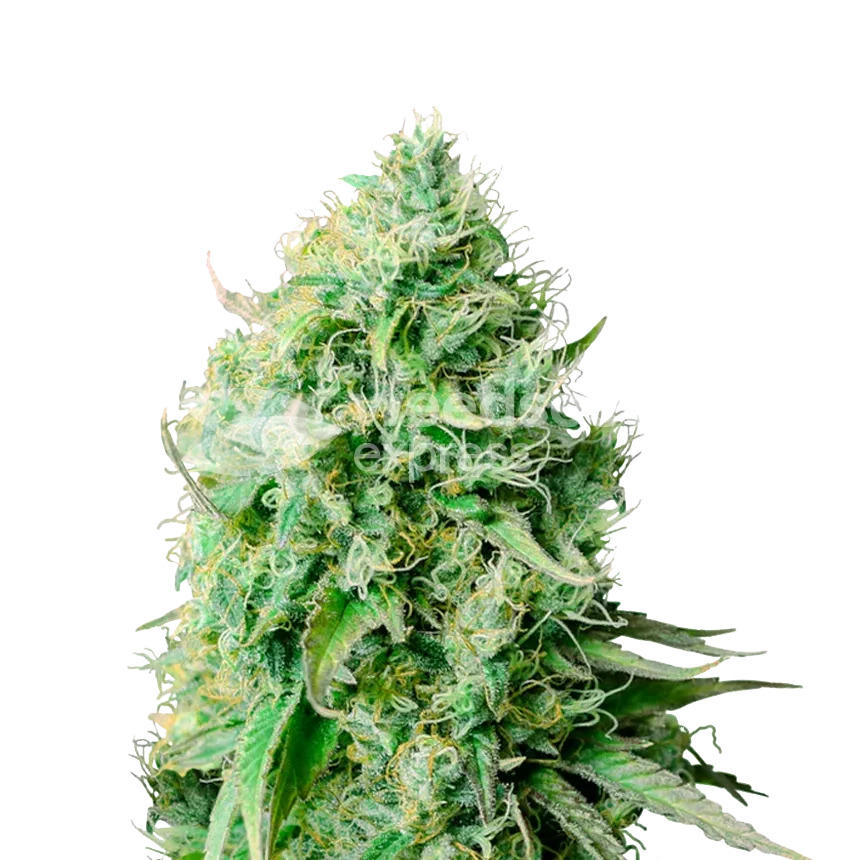 Cannatonic Strain Info
Genetics
G13 Haze x MK Ultra
Yield indoor
400-500 grams per m2
Yield outdoor
250-450 grams per plant
Flowering time
56-70 days
Cultivation
Indoor, Outdoor, Greenhouse
Climate
Temperate, Mediterranean, Arid, Tropical
Flavors
Citrus, Earthy, Pine
Effects
Calming, Euphoric, Focused, Happy, Relaxed
Terpenes
Alpha Pinene, Limonene, Humulene
Cannatonic feminized seeds
Indeed, Cannatonic is the strain responsible for the CBD movement in California (USA), Canada, and the UK, more than any other. This unique hybrid cross between the male G13 Haze and the female MK Ultra was specifically bred for a low THC and ultra-high CBD content of 15-19%. As a result, the strain became an instant hit due to its medicinal effects and is a must for all CBD lovers.
Why you should buy Cannatonic feminized seeds:
Medicinal benefits of Cannatonic
High levels of CBD
A relatively small plant that is suitable for indoor growing
Considerable yields
Long-lasting effects
Growing Cannatonic seeds (indoors and outdoors)
Feminized Cannatonic seeds germinate quickly and can be grown two ways, indoors or outdoors, although a greenhouse is recommended if you're growing in the Northern Hemisphere. This strain is great for growers with medium to high expertise in growing cannabis.
When grown indoors, Cannatonic can develop large yields and grow in a healthy manner. Although the plant is not extremely difficult to grow, some experience is welcome. This is because the plant is more susceptible to mold and should preferably be grown in a controlled environment. That way, the plants will benefit from the proper temperatures and airflow.
You may prefer to use a hydroponic setup for extra high CBD levels, which gives the plants optimal access to all the nutrients they need to produce high CBD levels. Start with a low nutrient level and slowly increase it after the first few weeks of the vegetative phase.
Tips
We recommend pruning the plant during the growth phase to promote airflow between the plants.
Cannatonic needs sufficient space to develop healthily. It is therefore imperative to keep sufficient distance between the plants.
Flowering time
The flowering period is approximately 9 to 10 weeks, after which the plant is ready to be harvested. Cannatonic develops beautiful aromatic ice-green buds with a dense structure, copious amounts of Cannabidiol, and delicious lemon scents during the flowering phase. So take some time to enjoy that properly!
Plant height
Grow Cannatonic feminized seeds, and you will end up with relatively short, manageable plants. Indoor heights fluctuate between 60 to 100 cm. However, this tiny powerhouse only grows a smidge taller outdoors, with heights between 80 to 120 cm.
Cannatonic yield
Cannatonic feminized seeds develop plants with big yields that will not disappoint you, and while many strains produce more weed outdoors than indoors, this is not the case with Cannatonic.
Indoors, maximum yields are between 400 - 500 grams per m², while outdoor growers harvesting in early October can expect maximum yields of 250 - 400 grams per plant.
Effects of Cannatonic
CBD is an active ingredient in cannabis that does not cause a high but is extremely useful in combating pain, insomnia, anxiety, nausea, and epilepsy. However, Cannatonic is so popular because it is non-psychoactive providing users relief while remaining sober, alert, and able to work or perform daily tasks.
The extensive amount of terpenes contributes to the entourage effect of cannabis compounds interacting to generate a more powerful effect. Terpenes are natural compounds from which cannabis derives its distinctive aroma and are also thought to provide health benefits, such as pain relief and anti-inflammatory properties.
Although Cannatonic does not offer a (heavy) cerebral stone, inexperienced smokers, in particular, may experience a slight brightening "head-high." Still, the effect concentrates mainly on the physical parts of the body. This body buzz is quickly noticeable and creates a solid calming feeling. Thanks to its very low THC content, you don't have to worry about becoming anxious or paranoid.
Side effects
Possible side effects of Cannatonic include dry mouth, dry eyes, and headaches.
Smell and taste
Although pine and earthy notes dominate the scent, Cannatonic cannabis has a surprisingly sweet and mild citrus flavor.
Origins
Cannatonic was the first strain on the market to provide cannabis plants with a 1:1 ratio THC: CBD. Cannatonic is a 50% Indica and 50% Sativa strain. The genetics of this strain was derived from Reina Madre and NYC Diesel.
The breeders of this strain had Cannatonic tested at "Spannabis" in 2008. According to the test results, the CBD content was unusually high, and fans of medicinal cannabis were elated.
A few years later, in 2013, the market for high CBD strains blossomed when the story of Charlotte Figi hit the mainstream. She had about 300 seizures a week, but after taking CBD, the seizures decreased to 1-2 a week. Before this story, CBD was a relatively unknown cannabinoid to most people.
The best Cannatonic seeds for sale at Weedseedsexpress
Cannatonic is an incredible strain with an incredibly high CBD and low THC content. As you would expect from such a CBD-rich strain, Cannatonic offers a long-lasting, relaxing, and euphoric experience.
If you're interested in growing your weed for medicinal or therapeutic purposes, Cannatonic comes highly recommended. So buy feminized Cannatonic seeds from Weedseedsexpress today.
Payment & Delivery
You might also like these seeds
Cannatonic feminized seeds alternatives