Bubba Kush
feminized seeds
Bubba Kush is an iconic cannabis strain you are bound to fall in love with if you didn't already
Jump to description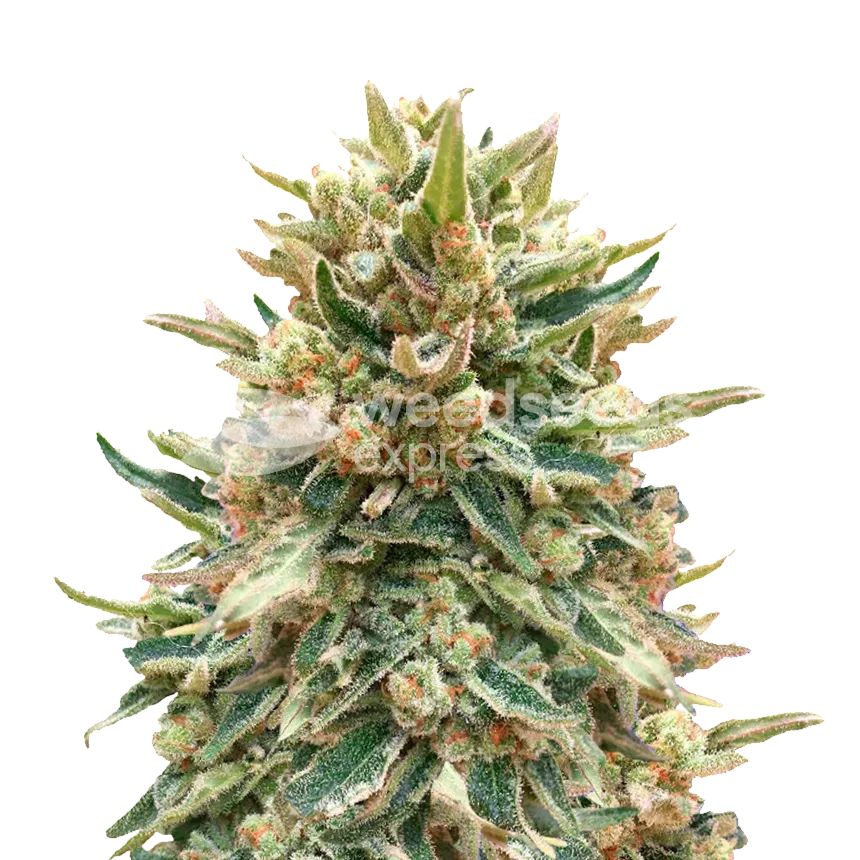 Bubba Kush Strain Info
Genetics
Afghani x OG Kush
Yield indoor
500-600 grams per m2
Yield outdoor
600-800 grams per plant
Height outdoor
120-180 cm
Flowering time
54-63 days
Cultivation
Indoor, Outdoor, Greenhouse
Climate
Temperate, Mediterranean, Arid
Flavors
Kush, Sweet, Chocolate, Coffee
Effects
Calming, Happy, Relaxed, Euphoric
Terpenes
Nerolidol, Fenchol, Phytol, Borneol, Camphene, Ocimene, Terpinolene, Alpha Pinene, Beta Caryophyllene, Linalool, Limonene, Eugenol, Cadinene, Citral, Alpha Cedrene, Humulene
Bubba Kush feminized seeds
This Indica-dominant cross between the Afghani x OG Kush is high in THC, offers wonderfully relaxing effects, and has a relatively short flowering time.
We believe that any collection of an Indica grower would not be complete without Bubba Kush. It is not without reason she is among the most appreciated Indica strains in California (USA), Canada, and the UK.
Continue to find out why you should grow Bubba Kush weed with our feminized Bubba Kush cannabis seeds.
Why you should buy Bubba Kush seeds:
Easy to grow
Great harvest potential
It offers potent and relaxing effects
Growing Bubba Kush seeds (indoors and outdoors)
Entirely in line with her dominant Indica genetics, Bubba Kush is a compact, bushy plant with short internodal distances and few branches. Moreover, her height is easy to control.
It is a plant that can be grown by anyone, even the absolute beginner. She is lenient, forgiving of beginner's mistakes, and capable of producing impressive harvests with minimal effort.
With her surprisingly wide leaves, nicely developed side branches, and exceptional density, Bubba Kush is the best example of an Indica as it should be. As she reaches the end of the flowering phase, the vast majority of plants will display wonderfully rich colors. The dark green foliage is then interspersed with purplish leaves. A sight to behold that will certainly impress all your friends.
Growers looking for a little flair can enhance the purple tones by lowering the temperature at the end of flowering.
Tip: her surprisingly wide leaves can hinder the central buds from receiving enough light. Pruning is therefore highly recommended.
Flowering time
Growing Bubba Kush feminized seeds are the ideal choice if you want a quick harvest! This is because this is a plant with a relatively short flowering phase of only 8 to 9 weeks. Outdoor growers in the Northern Hemisphere can harvest between early - mid-October.
Plant height
Bubba Kush is a typical small Indica. Indoors, she remains rather short with a height between 70 cm up to 120 cm max on average. This makes her an ideal option for small spaces. Outdoors, you will quickly grow a complete Indica bush with a height between 120 - 180 cm.
Bubba Kush yield
Bubba Kush is a great strain in terms of both quality and quantity. The yield will not disappoint you!
The harvested buds are thick and resinous, dense, and sticky. Absolute top-quality weed that, when grown indoors, can reach about 500 - 600 grams per m² under ideal conditions. Outdoors, the plant is capable of yielding a staggering 800 grams per plant.
Effects of Bubba Kush
The "high" of Bubba Kush is long-lasting and incredibly calming yet creates a slight euphoric buzz. The THC content is usually about 20%. All in all, a fairly powerful weed that results in a long-lasting, relaxing physical stone. Ideal for an evening on the couch!
Side effects
Bubba Kush is not associated with any unpleasant or serious side effects, apart from dry eyes and dry mouth. The latter can be easily remedied by staying hydrated before and during consumption.
Smell and taste
Bubba Kush has a unique taste and aroma that can be described as a mix of chocolate, coffee, and of course the quintessential Kush. Complex and subtle nuances also permeate her exceptional flavor.
Origin
The story of one of America's most beloved strains goes back to the 1990s when Kush fans began growing new varieties of this species in the city of Los Angeles. It was here that Bubba Kush was also developed by a grower nicknamed "Bubba".
The weed quickly became a hit with famous hip-hop stars, such as Cypress Hill, in the 1990s. In fact, it became so popular that during the glory days of Bubba-mania, it was selling over the counter for $6,000 per pound.
Bubba Kush seeds for sale at Weedseedsexpress
The Bubba Kush strain seeds are easy to grow, produce generous yields, and offer powerful relaxing effects. Add to that a complex and delicious flavor profile, and you get why the strain is so immensely popular.
Buy the best Bubba Kush feminized marijuana seeds from Weedseedsexpress today and find out for yourself what all the fuss is about!
Payment & Delivery
You might also like these seeds
Bubba Kush feminized seeds alternatives