Blue Dream
autoflower seeds
Mixing the taste of Blueberry and the classic effects of Haze, Blue Dream autoflower seeds is a dream of a strain.
Jump to description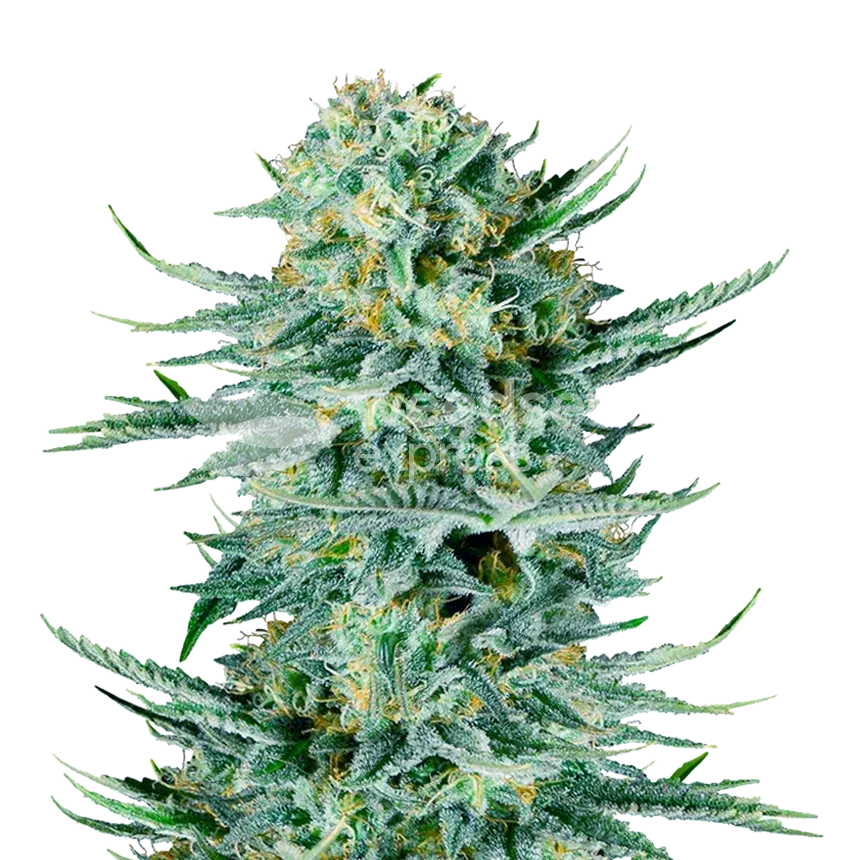 Blue Dream autoflower Strain Info
Genetics
Blueberry x Haze #1 x Ruderalis
Yield indoor
350-450 grams per m2
Yield outdoor
60-100 grams per plant
Flowering time
49-56 days
Cultivation
Indoor, Outdoor, Greenhouse
Climate
Temperate, Mediterranean, Arid, Tropical, Mountains
Flavors
Earthy, Sweet, Tropical, Blueberry, Berry, Lemon, Citrus
Effects
Euphoric, Happy, Relaxed, Calming, Cerebral, Powerful, Creative, Social, Uplifting
Terpenes
Terpinolene, Beta Caryophyllene, Linalool, Limonene, Cymene, Myrcene
Blue Dream autoflower seeds
Blue Dream auto strain is an excellent strain for many reasons. First of all: her appearance. She is one of the most beautiful weed plants with her striking indigo and purple shades, to which she owes her name.
These Sativa seeds are beloved by growers worldwide, especially in the UK and USA, where they love their blueberry taste and Haze seeds genetics.
Curious to what more our Blue Dream autoflowering seeds have to offer for your next grow? Then keep reading. If you want to grow this strain as photoperiod seeds, you should also check out our Blue Dream feminized seeds.
Why buy Blue Dream autoflowering seeds:
Powerful uplifting effects

Fast from seed to harvest

Delicious blueberry taste

Amazing smell of sweet fruit

Ideal for therapeutic use

Easy autoflower seeds to grow
Flowering time
Blue Dream auto weed seeds feature a flowering time of six to eight weeks, which makes them one of the fastest flowering cannabis seeds currently available.
In short: by choosing our Blue Dream autoflowering seeds, you will enjoy a delicious, high-quality weed in just two to three months.
Yield
For an autoflower species, this auto Blue Dream strain provides a great yield, so she won't disappoint you in terms of harvest.
The maximum indoor yield is up to 450 g per square meter, which is perfectly adequate for an autoflowering variety. Outdoors, expect to harvest approximately up to 100 g per plant.
Effects
Autoflower Blue Dream is favored by many Haze autoflower seeds enthusiasts and growers who demand high quality.
The effects experienced by consumers are described as a mix of the best Indica and Sativa traits. Think of happy euphoric but also calming and relaxed long-lasting effects. Most users indicate that the effect begins with a mild cerebral stimulation followed by an intense, deep physical relaxation throughout the body. 
Blue Dream provides calming, stress-reducing effects while remaining functional. So consuming Blue Dream does not prevent you from staying active and social.
Smokers who use weed for medical reasons frequently grow Blue Dream auto seeds because of the uplifting effects in combination with intense, physical relaxation. This variety was used to create one of the first CBD strains, undoubtedly because of its reputation of having genetics with high medicinal potential.
For many medicinal users, rapid relief from stress reduces symptoms of depression. In addition, Blue Dream is often used because the effect reduces extreme fatigue and headaches among many users.
THC Level
With a THC content of 19%, Blue Dream auto weed is not the strongest we have to offer, but still cannot be underestimated. Especially if you are sensitive to THC, or a smoker who only hits a joint/spliff/bong/etc. every once in a while.
Smell & Flavors
The great taste and aromas of Blue Dream weed are bound to exhilarate your senses. Think intense blueberry aromas, paired with sweet tropical berries and earthy undertones.
Not to mention a pinch of quintessential Haze.
Height
The height of Blue Dream autoflower is easy to control whether you use your blue dream auto seeds to grow indoors or outdoors.
Autoflowering Blue Dream plants will get a compact, bushy structure. Great to grow and maintain, especially with limited space available.
Indoor height varies from 50 to 75 cm, while outdoors they can grow up to 125 cm under ideal circumstances. Because Blue Dream autoflowering plants stay relatively compact, this lovely strain is part of our small weed plant seeds.
Origin
Blue Dream auto, originally from California, is a Sativa-dominant hybrid. She brilliantly combines the renowned Blue Dream, a combination of Blueberry and Haze #1, lineage with robust Ruderalis genetics.
This resulted in the unique Blue Dream auto strain seeds, esteemed for their potency, physical and cerebral effects, as well as medicinal advantages.
Grow Tips
Suitable for both indoor and outdoor cultivation.

Ensure ample light and nutrition when growing indoors.

Ideal outdoor conditions are temperate, dry, warm, and Mediterranean-like.

Can also thrive in the shelter of a greenhouse outdoors.

Classified as easy to grow but requires close monitoring.

Consider using SOG or autoflower SCROG for maximum yield.

Buds may develop a light blue tint.

Indoors, reduce the temperature slightly at the end of flowering to enhance the blue tint.
Why buy autoflowering Blue Dream seeds at WeedSeedsExpress?
Stellar Customer Support - Our company is built on customer service, and we aim to reply to all emails within 24 hours or less.
Germination Guarantee - We are confident in the quality of our cannabis seeds. That's why we guarantee that they will germinate. If they don't, we'll replace them for free.
Fast Worldwide Shipping - We pride ourselves on our fast shipping. With distribution centers in the US and EU, we can ship seeds to most of our customers as quickly as three days.
Free Seeds - Get FREE seeds included with any order when purchasing five or more seeds.
Payment & Delivery
You might also like these seeds
Blue Dream autoflower seeds alternatives