Blackberry Moonrocks
feminized seeds
You don't need to become an astronaut to try her rock-hard buds. Just grow Blackberry Moonrocks feminized seeds, and you can fly higher than the moon.
Jump to description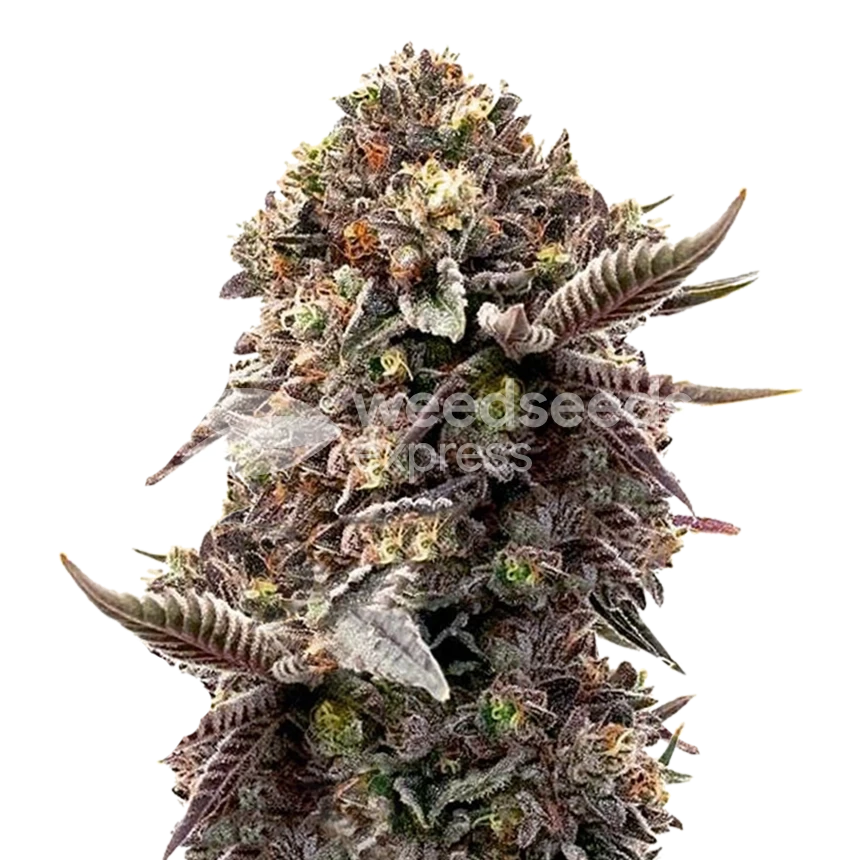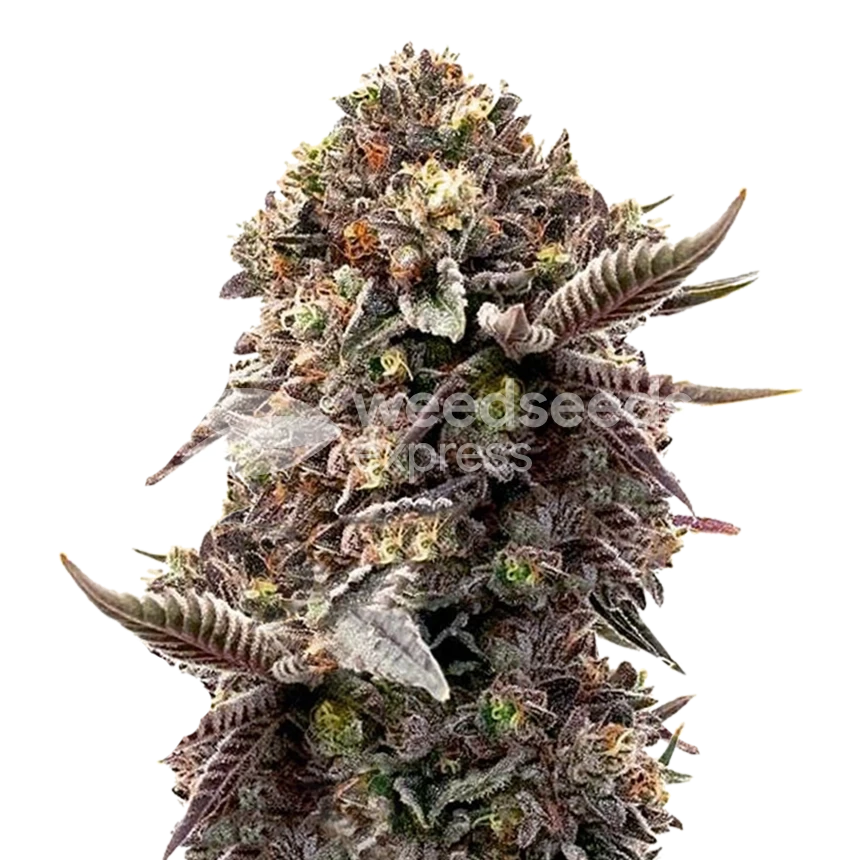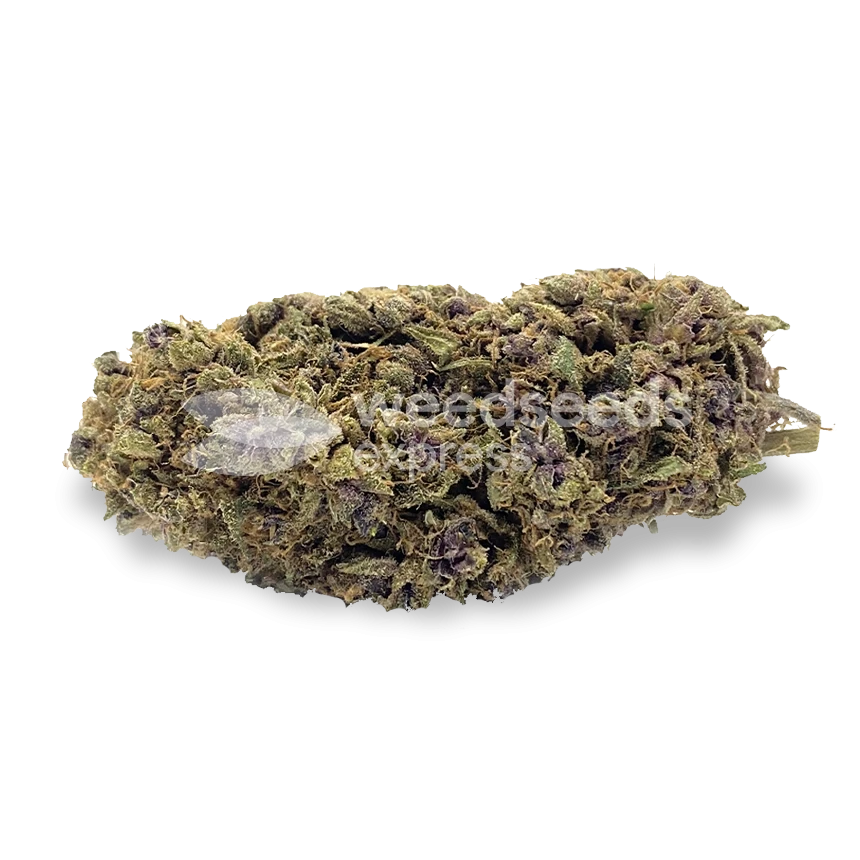 Add to Cart -
Shipping within 24 hrs
Rated 4.8/5 on Reviews.io
Our secure payment options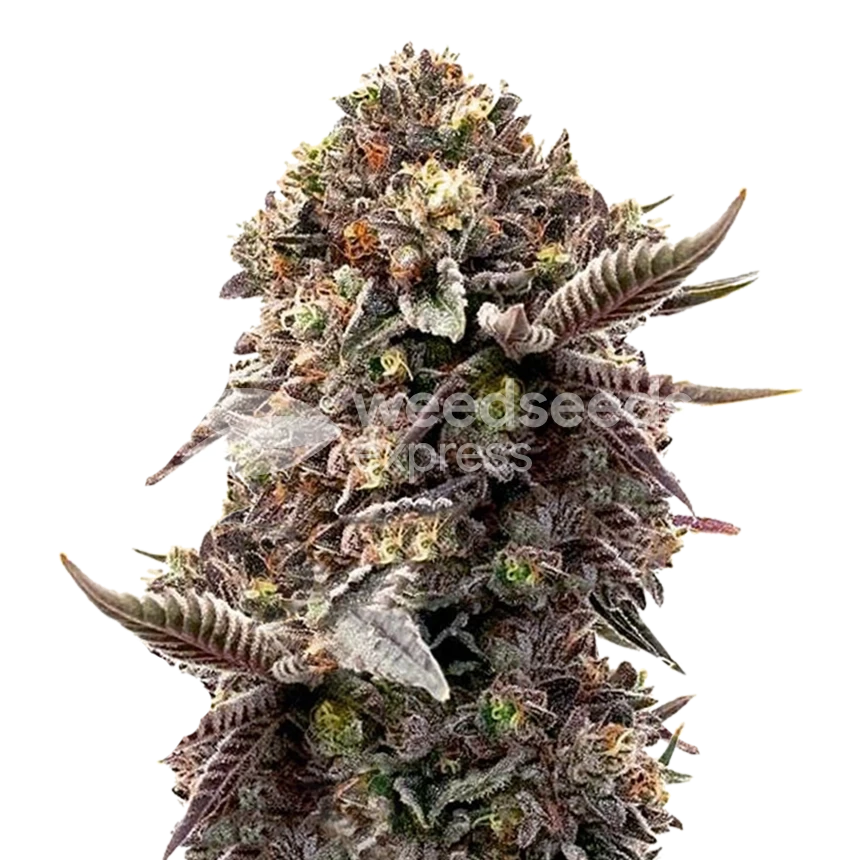 Blackberry Moonrocks feminized seeds
Specifications
Genetics
Blue Moonrock x Blackberry Kush
Yield indoor
450-550 grams per m2
Yield outdoor
650-750 grams per plant
Height outdoor
120-140 cm
Flowering time
56-63 days
Cultivation
Indoor, Outdoor, Greenhouse
Climate
Mediterranean, Arid
Flavors
Berry, Blueberry, Lavender, Citrus
Terpenes
Nerolidol, Linalool
Description
Combining Blue Moonrock x Blackberry Kush, Blackberry Moonrocks presents a strong, indica leaning hybrid, with fruity flavors, and a crazy powerful high, so newbie cannabis users beware!
Newbie cannabis growers, however, do not have to fear this strain. You do not have to be a weathered vet to admire her beautiful buds, which, according to some cultivators, can even show a bluish-purple shimmer.
Ready to cultivate yourself some moon rocks? Continue reading to find out even more reasons why you have to grow Blackberry Moonrocks seeds in your cannabis garden!
Why you should buy Blackberry Moonrocks feminized cannabis seeds
Amazing blackberry flavors

Extremely potent

Beginner-friendly
Growing feminized Blackberry Moonrocks seeds (indoor/outdoor)
Blackberry Moonrocks cannabis seeds can be grown in many different growing setups. Both indoor and outdoor growers will have a great time growing this strain. Growing Blackberry Moonrocks in a greenhouse setting is also a very viable option.
This potent strain is pretty easy to grow and rather hardy, yet she still prefers warm, dry growing environments, which also helps prevent mold and other harmful fungal diseases.
Keeping the relative humidity (RH) levels during the vegetative stage between 55 and 60% can be the key to a successful grow. During the flowering stage, you can lower the RH to 40%; and come harvest time, you can lower it even further to 30%.
Using the ScrOG training method can help produce a higher yield, as well as provide support to the dense, resinous buds you can expect from the Blackberry Moonrocks strain.
As you can expect from our feminized cannabis seeds, Blackberry Moonrocks fem marijuana seeds only grow female plants. This saves you time getting rid of your male plants, as they would prevent you from reaching the harvest potential. One worries less when you grow these feminized seeds.
Flowering time
Another big plus of Blackberry Moonrocks is her short flowering period, meaning you can harvest quickly after the vegetative stage has passed.
Her flowering time is between eight and nine weeks, taking about two months before you can harvest your berry-flavored moon rocks.
Plant height
Blackberry Moonrocks seeds grow a medium-sized plant, so you don't need a crazy amount of vertical space. If you grow her indoors, you should expect a height between 110 and 130 cm.
Growing Blackberry Moonrocks seeds outdoors, her plants will stretch a bit further, to 140 cm. Still small enough to hide behind most backyard fences.
Blackberry Moonrocks feminized yield
Blackberry Moonrocks makes for a fine yield of buds, excessively covered with trichomes, both in outdoor and indoor growing setups.
Indoors, the harvest potential reaches 550 grams per square meter. Outdoors, your yield can net you a cool 750 grams per plant, in optimal growing conditions.
Effects of Blackberry Moonrocks weed
While you don't have to be a master grower to cultivate Blackberry Moonrocks, her gigantic THC content is not for the novice smoker and cannabis consumer. While THC is not the only factor in a wonderful high, it is clear you are in for quite a treat.
First, you will experience more of a head high, leaving room in your mind for positive and happy thoughts. After the cerebral buzz settles, the effects of this indica-dominant hybrid move toward the rest of your body. Relaxing every single muscle, she helps relieve stress and tension you might have built up throughout the day.
Blackberry Moonrocks clearly works best for the evening, as her potent effects can lock you to the couch. Perhaps you should even bring a pillow and a blanket, as she can rock you to a night of deep sleep.
Side effects
This strain is royalty among our high THC seeds, and her potential can be a bit much when you are sensitive to THC or just a new cannabis user.
Common side effects are a fit of the munchies (so stack your snacks, or do the exact opposite if you are watching your calorie intake), dry eyes, and mouth. The latter can be combated by staying hydrated.
Smell and taste of Blackberry Moonrocks weed
Break open a Blackberry Moonrocks bud, and you will immediately experience another reason for this most sought-after strain. A fragrance of amazing sweet berries and a floral aroma will titillate your nostrils. Just for the smell alone, it is worth growing Blackberry Moonrocks.
A blend of lavender blueberry and blackberry flavors with a light citrus note are all noticeable in her delicious soft smoke. This amazing flavor palette, together with her potential for large resin production, is also the reason Blackberry Moonrocks is very suitable for high-quality extracts.
Origin of Blackberry Moonrocks cannabis seeds
Blackberry Moonrocks were not collected from a fruity planet somewhere in outer space. In fact, they are actually a result of a cross of Blue Moonrock x Blackberry Kush. Combining extreme potency with a lovely berry flavor, these rare genes produce a premium grass, making this strain something of an outlier in the cannabis scene.
These two parent plants have an interesting lineage of their own as well. The extremely potent female Blue Moonrock was developed after Blue Dream x White Widow were crossed, which are both known throughout the wonderful world of weed as absolute classics.
The male Blackberry Kush plant mixes Afghani x Blackberry, bringing that indica spirit, ease of growth, and blueberry taste to the table for this outstanding cannabis strain.
The best feminized Blackberry Moonrocks seeds for sale at WeedSeedsExpress
WeedSeedsExpress offers your favorite weed seeds, from classics to CBD cannabis seeds. With an ever-expanding catalog, we have a strain for everyone. We also value your experience as a customer, which is why we offer extensive support and provide a germination guarantee on all orders.
Growing Blackberry Moonrocks is not only fairly easy; her lovely buds are beautiful, tasty, and stronger than an ox. Just prepare for a powerful high and relax to the max.
Grow your own little moon garden, and buy Blackberry Moonrocks feminized seeds today!
Payment & Delivery
You might also like these seeds
Blackberry Moonrocks feminized seeds alternatives