Apple Fritter
feminized seeds
Hungry for the taste of fried apple pastries, but no frier in sight? No problemo, just grow some Apple Fritter feminized seeds.
Jump to description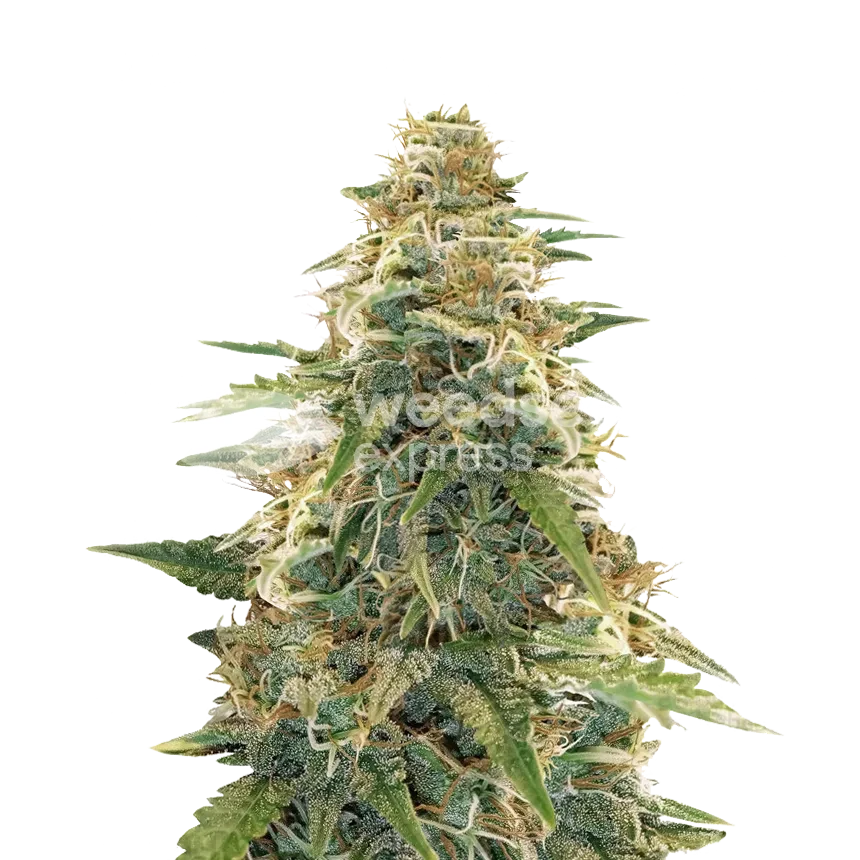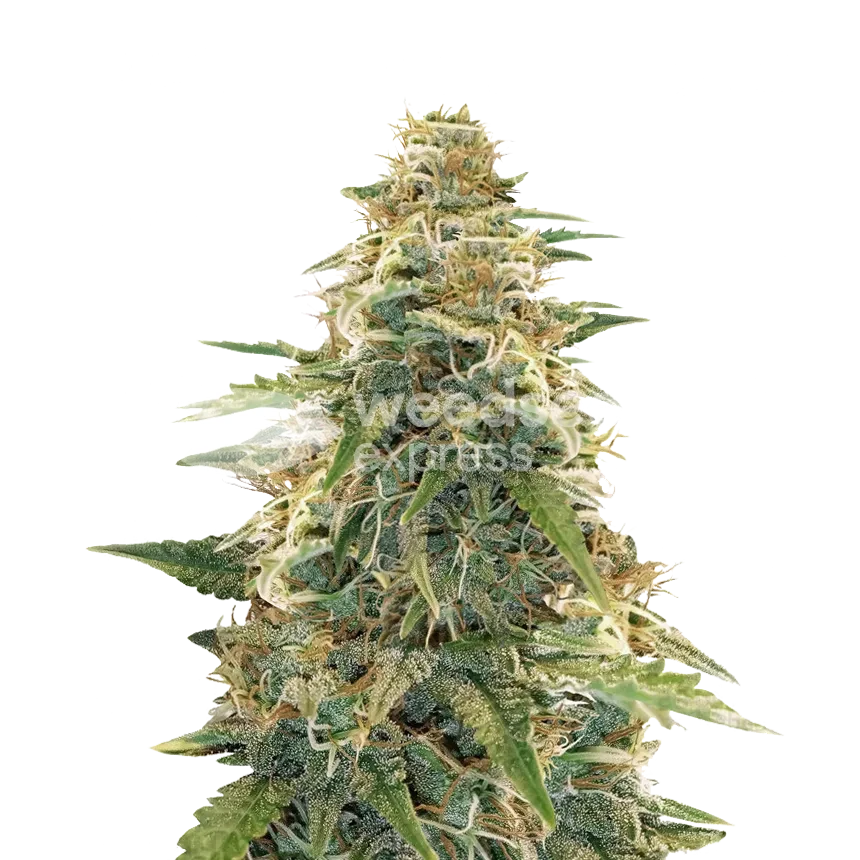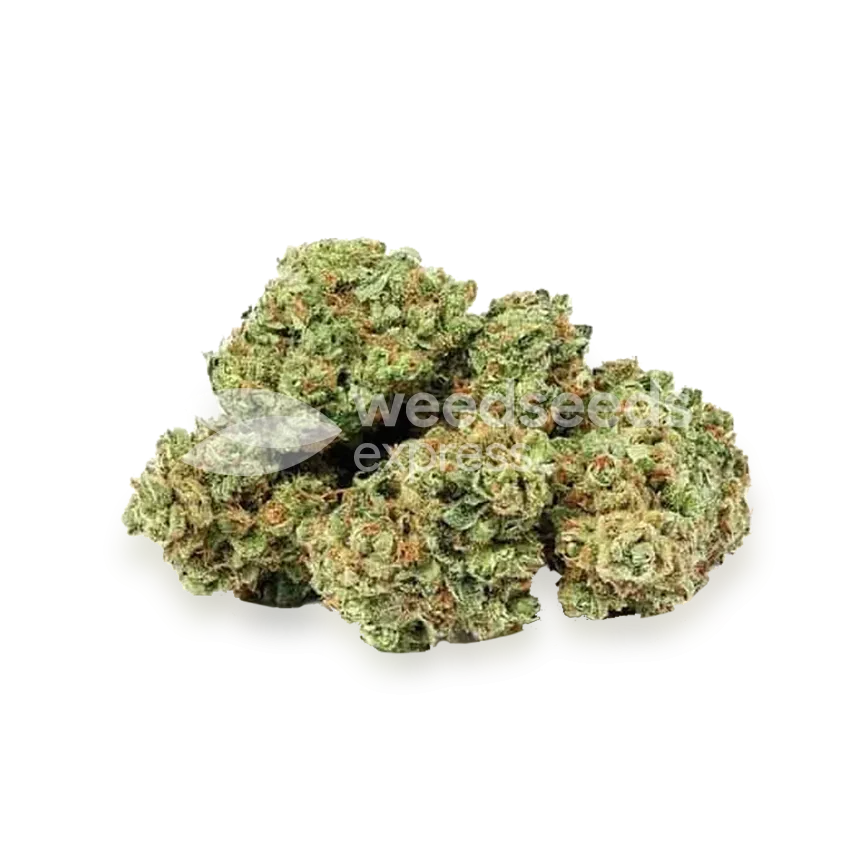 Add to Cart -
Shipping within 24 hrs
Rated 4.8/5 on Reviews.io
Our secure payment options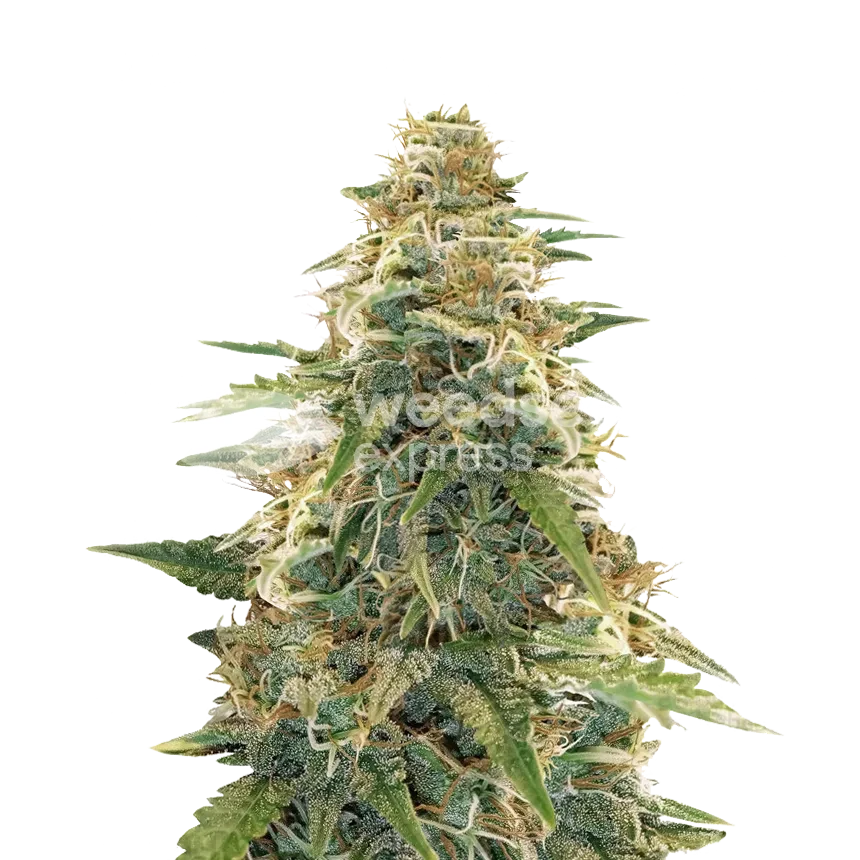 Apple Fritter feminized seeds
Specifications
Genetics
Sour Apple x Animal Cookies
Yield indoor
400-500 grams per m2
Yield outdoor
400-800 grams per plant
Height outdoor
120-180 cm
Flowering time
56-63 days
Cultivation
Outdoor, Indoor, Greenhouse
Flavors
Earthy, Spicy, Pine, Sweet, Herbal, Cheese, Sour
Effects
Creative, Energetic, Uplifting, Tingly, Giggly
Terpenes
Alpha Pinene, Myrcene, Ocimene, Humulene, Limonene, Linalool, Terpinolene, Alpha Phellandrene, Beta Caryophyllene
Description
The Apple Fritter feminized strain delivers a powerful, relaxing, and incredible all-around high which earned her a well-deserved spot on High Times' 2016 "World's Strongest Strains" list.
Feminized Apple Fritter, with a high THC content of 25%, is a perfectly balanced hybrid that arose from a crossing of Sour Apple and Animal Cookies. With two of her predecessors having such an incredible reputation, Apple Fritter preordained to become a huge success. Like both parents, she features extraordinary vigor, allure, and rapid flowering.
One of the many reasons she's so popular is her delicious sweet aroma, which resembles the pastry she's named after.
Can't wait to find out more about this delectable heavy yielder? Continue reading. Or, in case you want a quick and easy taste of Apple Fritter weed, just get yourself some Apple Fritter autoflower seeds.
Why you should buy Apple Fritter cannabis seeds:
Exceptionally large yields

High THC levels of up to 25%

Mood enhancing properties
Growing the Apple Fritter strain seeds (indoor and outdoor)
Growing Apple Fritter seeds is quite easy, even for a novice grower. You can grow Apple Fritter indoors, outdoors, or in a greenhouse environment. Let yourself be pleasantly surprised by the impressive yield this Animal Cookies x Sour Apple descendant has to offer. Especially outdoors in a Mediterranean climate, this sweet-sounding variety will exceed your wildest dreams.
Apple Fritter buds display jungle green hues as well as purple nuances present throughout the buds. Just a light dusting of fiery orange hairs adorns the flowers which, by the end of the flowering cycle, will be covered under a shimmering trichome coating.
Feminized Apple Fritter seeds are created in such a way that they contain no male chromosomes, and all the plants in your crop will be guaranteed female! Saves a bunch of time and headaches when growing your new plants.
Flowering time
Apple Fritter feminized marijuana seeds grow into plants with a fairly average flowering time of 56-63 days.
This means that your Apple Fritters will be ready for harvest around mid-October when grown outdoors in the Northern Hemisphere.
Plant height
Grown indoors, your Apple Fritters can grow up to 150 cm tall when grown under artificial light.
Outdoor growers who grow this strain in open ground can rejoice in plants growing up to 180 cm, under optimal conditions.
Apple Fritter yields
Her stellar genetics cause her to produce generous harvests of excellent quality. Yields, when grown indoors, will, on average range between 400-500 grams per m².
Are you growing this hybrid strain outdoors? Prepare to be amazed by yields of up to 800(!) grams per plant.
Effects of Apple Fritter weed
Despite being an evenly balanced hybrid, Apple Fritter's effects are primarily cerebral and will induce an uplifting and creative high, that keeps you in good spirits for hours. The Indica properties ensure a relaxing, warm and tingly body buzz that no Swedish masseuse named Inga can match.
Due to her immensely high THC levels, Apple Fritter is also a popular choice for medicinal use. This potent bud can aid with a variety of ailments like chronic pain, and insomnia, as well as diminishing mental issues like stress, depression, and anxiety.
Side effects
Adverse effects are not very common when consuming Apple Fritter weed. The only slight con will be a dry mouth and dry eyes. Overdoing it could also result in the munchies, which we recommend you remedy by treating yourself to some actual (deep-fried) Apple Fritters.
Smell and taste
We need to give credit where credit is due. In this case, Apple Fritter's unique terpene profile featuring an abundance of limonene is responsible for her mouthwatering apple strudel-like aroma and flavor.
Her scent is both sweet and spicy with herbal and earthy undertones and just a pinch of cheesy goodness, of which the latter can only be detected by the highly observant user.
The flavors are indeed reminiscent of sweet apples and herbs, with a touch of earthiness and pine.
Origin of the Apple Fritter strain
Apple Fritter is an evenly balanced hybrid strain, created by crossing Sour Apple and Animal Cookies. Whilst the taste of the strain is preponderantly sweet, the unmistakable apple flavor adds a touch of pleasant sourness to the overall taste.
The best feminized Apple Fritter seeds for sale at Weedseedsexpress
At Weedseedsexpress we only sell exceptionally fresh seeds of the highest quality. From world-renowned bestsellers to surprising lesser-known strains with new exciting genetics, Weedseedsexpress offers something for every grower.
Apple Fritter is a balanced weed strain known for its potency and massive yields. The Apple Fritter cannabis strain owes her uplifting yet relaxing effects thanks to an ingenious cross between Sour Apple and Animal Cookies. Apple Fritter cannabis's flavor and aroma contain, aside from the obvious apple, sweet and earthy nuances with a bit of unexpected cheese for the cannabis connoisseur. This combination creates this mesmerizing array of savor and aromas that you can expect from this strain.
Would you like to experience for yourself how this one-of-a-kind variety got her incredible reputation? Buy the best feminized Apple Fritter seeds at Weedseedsexpress!
Payment & Delivery
You might also like these seeds
Apple Fritter feminized seeds alternatives