Amnesia
feminized seeds
Her name might suggest otherwise, but this is a strain you will not easily forget. Grow your own with Amnesia feminized seeds.
Jump to description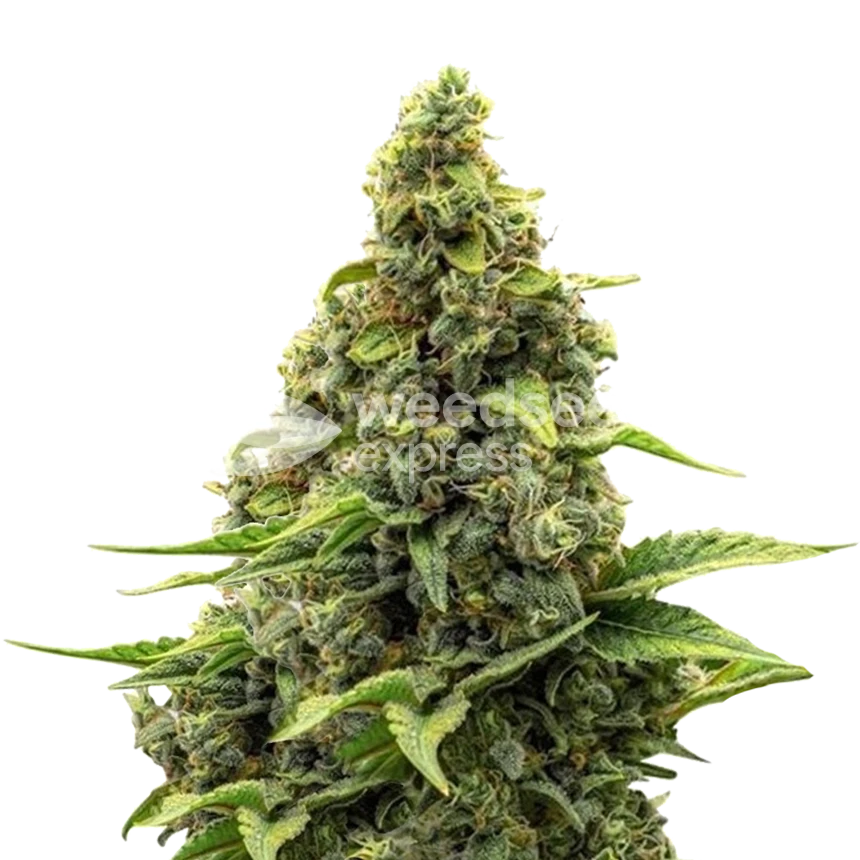 Amnesia Strain Info
Yield indoor
450-500 grams per m2
Yield outdoor
550-700 grams per plant
Height outdoor
175-210 cm
Flowering time
65-70 days
Cultivation
Indoor, Outdoor, Greenhouse
Climate
Mediterranean, Temperate
Flavors
Fruity, Incense, Woody, Haze, Citrus, Earthy, Sweet
Effects
Powerful, Cerebral, Energetic, Creative, Relaxed, Uplifting, Giggly
Terpenes
Myrcene, Alpha Pinene, Beta Pinene, Beta Caryophyllene, Limonene, Alpha Phellandrene, Eucalyptol, Alpha Humulene, Phytol, Valencene, Borneol
Amnesia feminized seeds
Amnesia (not to be confused with Amnesia Haze) feminized seeds (or feminised seeds for those living in the commonwealth) are a cross between Haze x Afghani, two standards in the cannabis industry.
Amnesia is a classic hybrid strain in her own right, that is heavier on the sativa side. Beloved for her strong uplifting effects, and her sweet fruity taste, Amnesia are the perfect Sativa marijuana seeds to grow for many growers, with a yield that makes her worth the space in your cannabis garden.
Continue reading to learn more about our Amnesia feminized cannabis seeds. If you want an even quicker, less intensive grow, you should also try out our Amnesia autoflower seeds.
Why buy Amnesia seeds (feminized):
Sweet, fruity taste

Energizes you with euphoric, uplifting effects

Great yield potential

Perfect choice as weed seeds for beginners

Quick flowering time, especially for a Sativa strain
Flowering time
After the vegetative stage has passed, this sativa dominant hybrid cannabis strain has a rather short flowering stage.
The average flowering time of Amnesia cannabis seeds is between nine and ten weeks.
Yield
When you grow our feminized Amnesia seeds, you can foresee a more than decent yield. Indoors, a yield of 450 to 500 grams per square meter is not out of the ordinary from our high quality seeds.
Outdoors, if you treat her nice, you can harvest up to 700 grams per plant after the flowering stage has passed.
Effects
Due to her being a sativa dominant strain, the head high is the most noticeable after consuming Amnesia weed. Like many haze seeds, Amnesia will uplift you, leaving you blissfully euphoric. A great pick-me-up, in case life got you a bit down.
She not only uplifts, but Amnesia can also help you feel a bit more creative, getting you ready to paint, write and compose a great piece of art.
On another note, make sure you don't get tickled, unless you want to get stuck in a laughing fit, as Amnesia weed can make you quite giggly as well. Great though, if you want an easy way to train your abs.
THC Level
Keep in mind that this particular strain is very powerful. Do not treat the weed grown from these high THC cannabis seeds lightly.
With her 20% THC levels, Amnesia can knock you out of your socks if you are a THC novice, or if you hit her too hard.
Smell & Flavors
Amnesia's flavor and aroma palette are rather intricate. When burning her buds, you can smell an earthy, fruity incense emanating from within the flowers. Quite the experience if you ask us.
When you taste this great strain, her heritage becomes very clear, bringing the flavors of both Afghani and Haze together. A mix of woody, earthy, citrus, and fruity sweetness, almost makes her good smoke flavor sound like ambrosia.
Height
Plants grown from Amnesia feminized marijuana seeds have rather varying heights depending on where you grow them.
If you grow indoors, Amnesia plants stay really compact, between 100 and 130 cm. When grown outdoors, these plants can grow rather tall, up to 210 cm, in optimal conditions. So be ready for that, if you grow her in the great outdoors.
Origin
The original Amnesia genetics (again, not to be confused with Amnesia Haze) has been around for a long, long time. By mixing other, even older classic cannabis strains, Haze and Afghani, she was brought to life by a man only known as 'Zwiep'.
Zwiep worked at the fertilizer company Hypro, situated in Tilburg, a city in the south of the Netherlands.
After crossing the two, Amnesia quickly took the Dutch cannabis scene by storm, and has become a staple of many Dutch coffeeshops, including some of the biggest in Amsterdam.
Grow Tips
Suitable for indoor, outdoor, and greenhouse growing.

Can be grown in colder climates, but prefers warm summers.

Thrives in warmer, sunny climates like southern France or California.

Monitor humidity closely to prevent bud rot and mold.

Risk of mold increases after rainy periods or in overly humid spaces.

Grows into a compact pine tree shape with brown-green buds.

Plants can stretch considerably when grown outdoors.

Flowers adorned with white trichomes resemble Christmas ornaments.

Consider the Sea of Green method for quick, large yields.

Feminized seeds produce exclusively female plants, ensuring a harvest.
Why buy feminized Amnesia seeds at WeedSeedsExpress?
Stellar Customer Support - Our company is built on customer service, and we aim to reply to all emails within 24 hours or less.
Germination Guarantee - We are confident in the quality of our cannabis seeds. That's why we guarantee that they will germinate. If they don't, we'll replace them for free.
Fast Worldwide Shipping - We pride ourselves on our fast shipping. With distribution centers in the US and EU, we can ship seeds to most of our customers as quickly as three days.
Free Seeds - Get FREE seeds included with any order when purchasing five or more seeds.
Payment & Delivery
You might also like these seeds
Amnesia feminized seeds alternatives