Amnesia
autoflower seeds
Don't forget, this Dutch classic can now be grown by everyone, even without experience! Grab yourself Amnesia autoflower seeds and get yourself a fast harvest!
Jump to description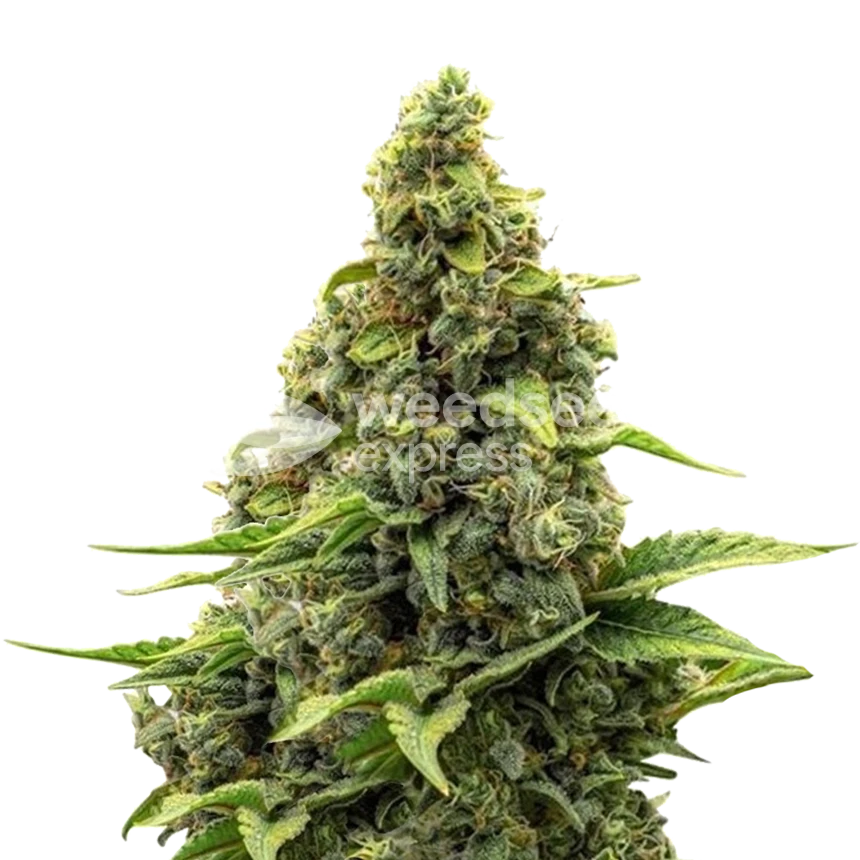 Amnesia autoflower Strain Info
Genetics
Amnesia x Ruderalis
Yield indoor
500-600 grams per m2
Yield outdoor
100-150 grams per plant
Height outdoor
110-130 cm
Flowering time
42-49 days
Cultivation
Indoor, Outdoor, Greenhouse
Climate
Mediterranean, Temperate, Arid
Flavors
Sweet, Fruity, Spicy, Incense, Woody, Haze, Citrus, Earthy
Effects
Cerebral, Energetic, Creative, Euphoric, Giggly
Terpenes
Terpinolene, Caryophyllene, Beta Ocimene, Myrcene, Beta Pinene, Alpha Pinene, Delta 3 Carene, Linalool
Amnesia autoflower seeds
Amnesia autoflowering seeds (which can be confused for Amnesia Haze auto seeds) take the best of Haze x Afghani and sprinkle in a little ruderalis. This helps to make the cross between these classic popular strains even easier to grow, with a faster grow cycle to boot.
Known for her uplifting high and sweet, fruity, and citrus aroma, Amnesia autoflower is a strain that can fit in any cannabis garden, even if you have never grown a weed plant before.
Want to learn more about our Amnesia autoflowering marijuana seeds? Just keep reading! Are you an experienced grower with a bit more room, both in space and time? Make sure to check out our Amnesia feminized seeds, for an even bigger yield!
Why you should buy Amnesia autoflower cannabis seeds
Fast flowering, meaning faster harvest time

Compact in size, fits in every grow space, yet still high potency

Tastes great if you love fruity strains
Growing autoflowering Amnesia seeds (indoor/outdoor)
Amnesia autoflower seeds grow into small-sized plants that can fit in any indoor and outdoor grow. She can also thrive in a greenhouse setting. While she likes warm summers, due to her ruderalis genes, Amnesia autoflower plants can stand lower temperatures. These same genetics also allow for mistakes to be made, making her a perfect choice for starting growers.
We have a tip for home growers with no experience, to kick-start the germination of these auto Amnesia marijuana seeds. You can germinate her seeds first in a glass of water, before applying the paper towel method. Read more about these germination techniques, and all the other steps of the growing process, in our Grow Guide for Beginners.
Because she is an autoflowering strain, Amnesia auto is not restricted to a light cycle, as she starts her flowering stage as soon as she hits maturity. Meaning a short vegetative stage of about a month. In this short stage, you will see your Amnesia plants grow into small little pine trees, reminiscent of those miniature Christmas trees, with elongated buds full of white crystalline trichomes.
Flowering time
As mentioned, Amnesia autoflower has a short vegetative stage, but her flowering phase is also over rather quickly. You might be pleasantly surprised to know that this stage will last you somewhere from six to seven weeks.
This means that, seed to harvest, it can take Amnesia autoflower a little over two months to deliver you generous yields. Her yield potential becomes even more interesting when you realize that she can be grown more than once in one growing season. A big total yield, without having to wait a full season to try her out.
Plant height
Just like many of our autoflower seeds, Amnesia auto plants stay on the shorter side. When growing indoors, she reaches a height of somewhere between 100 and 120 cm. Outdoors, she only grows a bit taller, up to 130 cm.
This short stature makes Amnesia autoflower cannabis seeds a great option for growers with minimal growing space.
Amnesia auto yield
"But how much does she yield?" we can hear you ask. Outdoors, Amnesia autoflower can yield up to 150 grams per plant.
Indoor growers can expect a harvest of 500–600 grams per square meter. This high yield is especially reachable if you grow her in a Sea of Green setup.
Effects of Amnesia autoflower weed
Amnesia autoflower is a sativa-dominant strain, and so the head high that results from this cannabis strain is the most evident. Amnesia will give you an energy boost and leave you wonderfully high, like many sativa strains do. The euphoric buzz can help you when negative emotions can get a hold of you.
Amnesia can inspire you and make you feel a little more creative, enabling you to create a wonderful work of art. Another thing to remember is that this marijuana strain can be responsible for a laughing fit, especially when you are hanging out with like-minded people.
Side effects
No major side effects are present when toking on Amnesia auto weed, unless you overdo it. Most common are dry eyes and mouth, which can be combated by staying hydrated. Water (or a tasty lemonade) and eye drops are all you need in this case.
Smell and taste of Amnesia autoflower weed
The flavor and fragrance pallet of Amnesia is rather complex. You may smell an earthy, yet fruity fragrant incense coming from inside the buds.
Her origin is extremely obvious when you taste her, fusing the flavors of Afghani and Haze. Her great smoke taste has an almost ambrosial quality thanks to a combination of woody, spicy, citrus, and fruity sweetness.
Origin of Amnesia autoflowering seeds
Amnesia has been around for quite a while. Originally mixing Haze and Afghani, a man called 'Zwiep', who worked at fertilizing Hypro in Tilburg (a city located in the south of the Netherlands), created a staple of the Dutch coffeeshop scene. And there was no looking back after.
Now combined with ruderalis genetics, the existence of this autoflowering hybrid has made it so even growers without experience can grow these amazing plants.
The best Amnesia autoflower seeds for sale at WeedSeedsExpress
At WeedSeedsExpress, one of the missions of our seed bank is to bring you the highest quality cannabis seeds. Offering multiple payment options, a germination guarantee including a free seed or two (not applicable with 3-packs), and worldwide, discrete, and fast delivery.
Amnesia autoflower is a sativa dominant strain that is easy to grow, even for beginners. Her flowers unlock a euphoric high, which makes her even more worth growing.
Ready to grow a Dutch classic with a lovely sweet, fruity taste? Buy your Amnesia autoflower cannabis seeds today at Weedseedsexpress!
Payment & Delivery
You might also like these seeds
Amnesia autoflower seeds alternatives