New strain releases - November 2023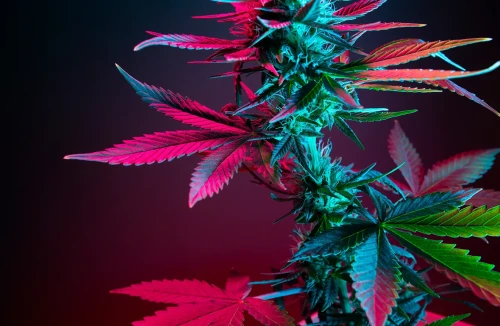 As November unfolds, bringing a crispness to the air and a sense of anticipation for the end of the year, we at WeedSeedsExpress are excited to introduce our latest additions to your cannabis garden. This month, we're featuring two strains that are sure to captivate your senses and enhance your growing experience: Love Potion Autoflower and Mimosa Feminized.
Love Potion Autoflower
Love Potion is not just a strain; it's a concoction of joy and relaxation. This autoflower version simplifies your cultivation journey, making it a perfect choice for both beginners and seasoned growers who appreciate the ease of autoflowers. The Love Potion Autoflower is a masterful blend, bringing together the best of its genetics to offer a balanced, enjoyable experience.
Expect a plant that grows with vigor and produces buds that are as enchanting in aroma as they are in effect. The Love Potion Autoflower is known for its delightful fragrance and a flavor profile that combines sweet and earthy notes, creating a harmonious balance that's hard to resist.
Mimosa Feminized
Mimosa, with its bright, uplifting name, delivers exactly what it promises. As a feminized strain, Mimosa is all about ensuring a garden full of productive female plants. This strain is a treat for those who love a citrusy zest in their cannabis, with a flavor profile that's reminiscent of a sparkling, fruity brunch beverage.
Mimosa Feminized is particularly noted for its energizing effects. It's a perfect daytime strain, offering a boost of energy and a cheerful buzz. The growing process is a delightful journey, with the plant showing off vibrant colors and exuding a fresh, inviting aroma.
Special November Promotion: Double the Joy!
To celebrate the release of these fabulous strains, we're offering an unbeatable promotion this November. When you purchase a 5-pack or 10-pack of either Love Potion Autoflower or Mimosa Feminized seeds, you'll receive an additional pack for free! It's an excellent opportunity to stock up and experiment with these fantastic strains.
Join Our Green Revolution
At WeedSeedsExpress, we are committed to bringing you the best in cannabis genetics. Love Potion and Mimosa are more than just strains; they are a testament to our dedication to quality, variety, and the joy of cultivation. Whether you're looking to relax with Love Potion or energize your day with Mimosa, we've got you covered.
Don't forget to sign up for our newsletter to stay updated on all our latest releases and promotions. And for more insights, tips, and top strain lists, make sure to explore our blog section. November is the time to transform your garden with Love Potion and Mimosa - let's grow something extraordinary together!