Top 5 Most Popular Strains in New York [2023]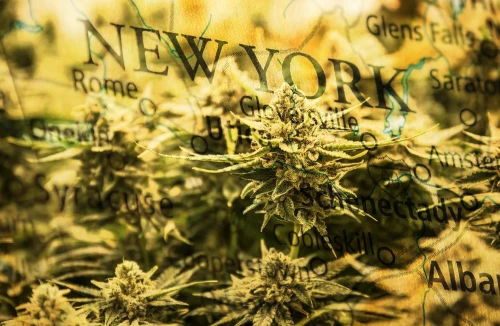 Since March 2021, the lights in the city that never sleeps shine just a little brighter. After decades of fighting for the right to consume cannabis, New York legislators finally green lit the legalization of recreational marijuana. This means that you, if you live in the state of New York, can finally enjoy the delightful strains that the cannabis industry can offer you.
Think fruity sweet sativa strains that can inspire you to be the next Jean-Michel Basquiat. Or cheese-flavored indica strains that will leave you more relaxed than a sloth in the Bronx Zoo. And don't forget all the hybrids in between.
Related article: What's The Difference Between Indica and Sativa?
As an ode to all these lovely types of weed, we checked out the most popular marijuana strains in New York. Five of those were selected based on how much love the locals of this concrete jungle have showed for the strain in question. And to be honest, we have to agree with all of these choices.
Most Popular Cannabis Strains in New York - Top 5  [2023]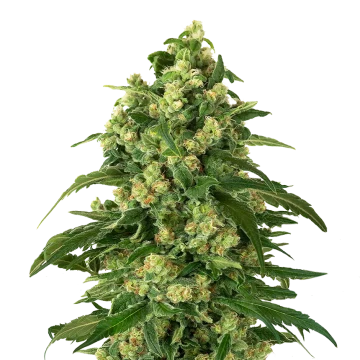 5. Girl Scout Cookies
Girl Scout Cookies, or GSC in short, made her way from the sunny beaches of California, to the streets of New York. After cannabis enthusiast and multi-platinum recording artist, Wiz Khalifa gave his stamp of approval, she became an unbelievably popular strain, and an instant classic. Not very surprising as one of her parent strains is OG Kush, which is another staple in the cannabis industry.
You don't have to be Nostradamus, to anticipate her delicious cookie flavor: sweet, chocolaty and that iconic, yet subtle taste of mint. Her high is just as delicious, giving you a sense of rest, which is accompanied by a feeling of euphoria and surge in creative energy.
4. Northern Lights
You do not need to travel to the great north, to enjoy the Northern Lights. While she is not the heaviest hitter on this list, her delectable sweet lemon taste makes up for this a thousandfold. The citrus flavor lingers along your taste buds, combined with pine and earthy undertones. And this is only one of the reasons why Northern Lights is one of those weed strains that stood the test of time.
Since the 70s, when this indica strain was developed, many have enjoyed Northern Lights for her calming effects, that will soothe your body and mind after a day full of stress. Medical marijuana users even herald this cannabis plant as a remedy for many physical discomforts, including chronic pain and muscle aches.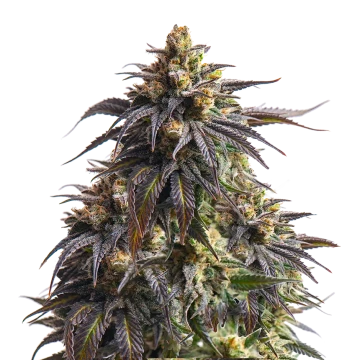 3. Do-si-Dos
Do-si-Dos is a relative newcomer, but is quickly taking the world by storm. And with a high THC percentage of (up to) 30%, the big Apple can't withstand this ultra potent indica strain either. While Do-si-Dos has a less sweet taste than her parent strain Girl Scout Cookies (more about that one later), she knows how to handle even the most seasoned cannabis veteran.
Because if you enjoy this marijuana strain too much, you can end up in a zen like state, while time passes you by. Of course, this is not a bad thing in it of itself, especially at the end of a hard day at work. But beware, because you might miss that walk-off home run that will make the Mets win the World Series, and that would be quite a shame.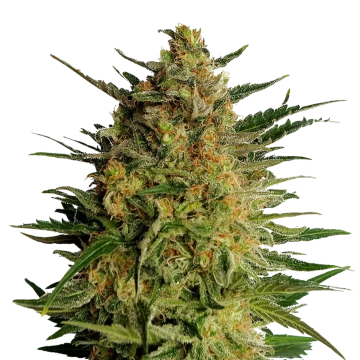 2. AK-47
AK-47 is one of the best strains in her own right. Winning several Cannabis Cup awards, she has become a staple of the cannabis world. No wonder, New York caught on so quickly. Her aroma lures you in like the sirens attracting unaware sailors. A sweet and fruity smell, mixed with a pungent dank earthiness, hits your nose before you even see her. Her scent is similar to her taste, with the sweetness being at the forefront.
AK-47 is a sativa dominant strain, and her relatively high THC content gives you a long-lasting cerebral kick, while also providing you with physical relaxation. AK-47 is the right strain if you are looking for weed that will help you feel happier and more creative. If you manage to write the next New York Times Best Seller, you know who to credit.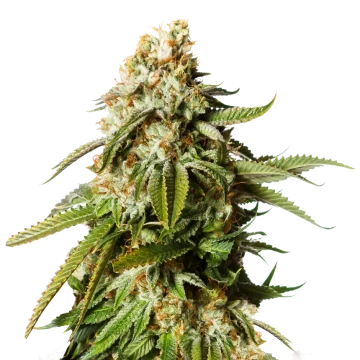 1. Gorilla Glue
Gorilla Glue is more than worthy of her name. She is strong like a great ape, and if you don't watch yourself with your dose, she will make you stick to the couch. That's what (up to) 28% THC will do to you. This cannabis strain also earns her name because of her buds. They are dense, and stickier than Marv and Harry in Home Alone 2: Lost in New York.
Her well-balanced genetics creates an experience that you will hit both your body and your mind. Expect a euphoric high, combined with an uplifting energy boost. This is offset by the relaxing calmness, that will make you feel at ease. Order a pizza, invite some friends and play a few rounds of Mario Kart. Fire up that Gorilla Glue, and it will be on like Donkey Kong!
Choose your favorite New York strain
Which of these five wonderful strains is your favorite? Get all of these strains (and more) in autoflower and feminized varieties. Still new to cannabis seeds? Read our article on autoflowering seeds, or check out our learning center to learn more about the wonderful world of cannabis plants.