New strain releases - March 2023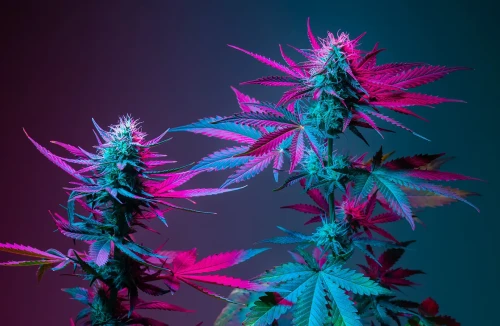 Another month has almost been cut in two, so it's time for some new strains for you to try out. In February, we launched the following strains:
These weed seeds were instant hits, quickly becoming some of our best selling seeds. This month we have another couple of strains that all come with different, yet tremendous traits. Most of the new releases are suitable for beginners, and all of them provide various effects and flavors. Here at Weedseedsexpress, we just know that there should be at least one strain that will fit perfectly in your cannabis garden.
Amnesia feminized & autoflower
Amnesia weed has built quite a reputation for itself. Stumble into any random coffeeshop in Amsterdam, and you will find this strain on the menu. Do you live far away from the European capital of cannabis, or just want to grow this Dutch classic yourself? You can cultivate your own, with our Amnesia feminized seeds.
Her Christmas tree-like growth gives enough room for plenty of buds. While you do have to keep an eye on humidity, Amnesia is not the biggest diva when it comes to the growing process. So beginners can try their hand at this strain. Although, if you want an easier (and faster) time with this Sativa dominant hybrid, you should check out our Amnesia autoflower seeds.
A fruity, earthy incense hits your nose when you smell her buds, with a similar flavor meeting your taste buds when you consume Amnesia weed. After consumption, a head high will uplift you, leaving you in a state of euphoria and relaxation, while also stimulating your creative juices. Not very surprising, considering she is a cross between Haze x Afghani.
Grease Monkey feminized
Ever wondered what happens if you cross a Girl Scout Cookies descendant and Gorilla Glue? You get Grease Monkey feminized seeds! The name might be a bit strange, but her growing experience is far from that. While she is rather straightforward to grow, we do advise starting with Grease Monkey only if you are an experienced grower, as she can be a bit fickle, especially when it comes to fungal resistance.
Considering the recommended growing level, advanced growers stand to gain quite a bigger harvest when applying growing techniques. Especially, applying the Screen of Green method can be quite helpful to gain an even bigger yield at the end of your grow. Learn how to apply this technique with our ScrOG Grow Guide.
After you harvested her buds, Grease Monkey weed will treat you with a sweet, earthy, and diesel aroma. Her taste will be similar, but even sweeter, with vanilla arriving as a pleasant surprise. Due to her balanced nature, her high will both relax and uplift you in a state of euphoria. Grease Monkey is always a great choice, when you just want to chill in the evening, while taking it a bit slower.
Blackberry Kush autoflower
Who doesn't love blackberries? And no, we are not talking about those obsolete smartphones, but about the wonderful fruit you may harvest from your garden. We would argue though that the fruits plucked from the plants grown from Blackberry Kush autoflower seeds are even more wonderful! As we are sure that regular blackberries will not give you a relaxing high that can even rock you to sleep.
While growers of Blackberry Kush feminized seeds are already familiar with this strain, these autoflower seeds are even easier to grow, due to her ruderalis genes. This also means that this version of the strain is a lot faster to cultivate. Her photoperiod feminized sister also has a quick flowering time, but the vegetative stage passes by even quicker. You can fit more than one grow in one (outdoor) growing season!
As perhaps expected, Blackberry Kush weed not only has a berry aroma, her flavor is just as fruity, adding citrus, with earthy, kushy undertones. Reminding you that this is a Kush strain after all, with Purple Kush being one of her parent strains. If you are into berry-like cannabis, you should also check out our Blueberry strains.
Which will be your next favorite?
Finding a strain for everyone is one of our missions, and we think that among our new releases, you will find a marijuana plant that will fit in your grow space. Aromas of fruit and vanilla will emerge from your garden; life can't be any sweeter, right? You can expect different effects, but one thing is sure, they will leave you a little bit more relaxed. Smoking your own homegrown weed can do that to you.
If you want to stay in the loop, and not miss any of our sales or new releases, you should sign up for our newsletter, which you can do at the bottom of this page. You can find articles like this, and top 5 lists of strains in all matter of categories, in our blog section. This way, you never have to worry about what cannabis seeds to grow next.